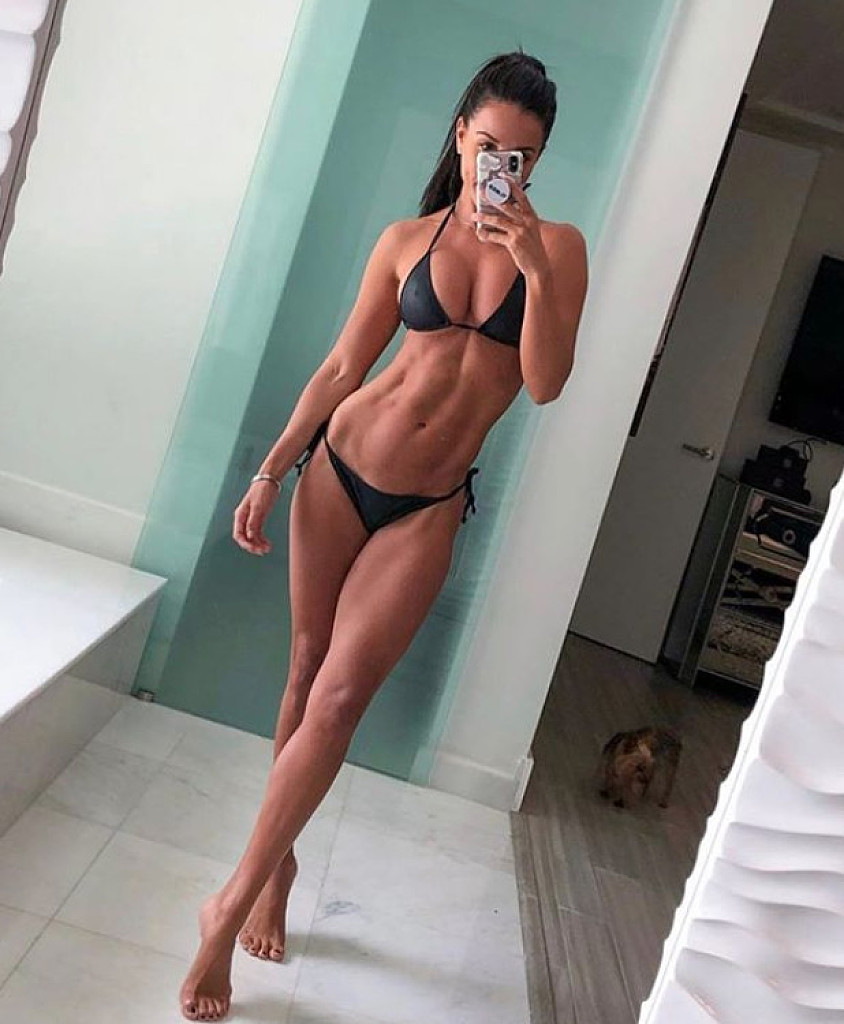 For the occasion, the social media star tagged herself in Miami, Florida, where she struck a pose in what appeared to be her home. The model flaunted her flawless figure in a tiny, black string bikini that dipped low into her chest, showing off ample amounts of cleavage for the camera.
She paired the top with equally as revealing bottoms while her taut tummy and toned legs took center stage in the shot. The beauty wore her long, dark locks up in a high ponytail and covered her face with her cell phone.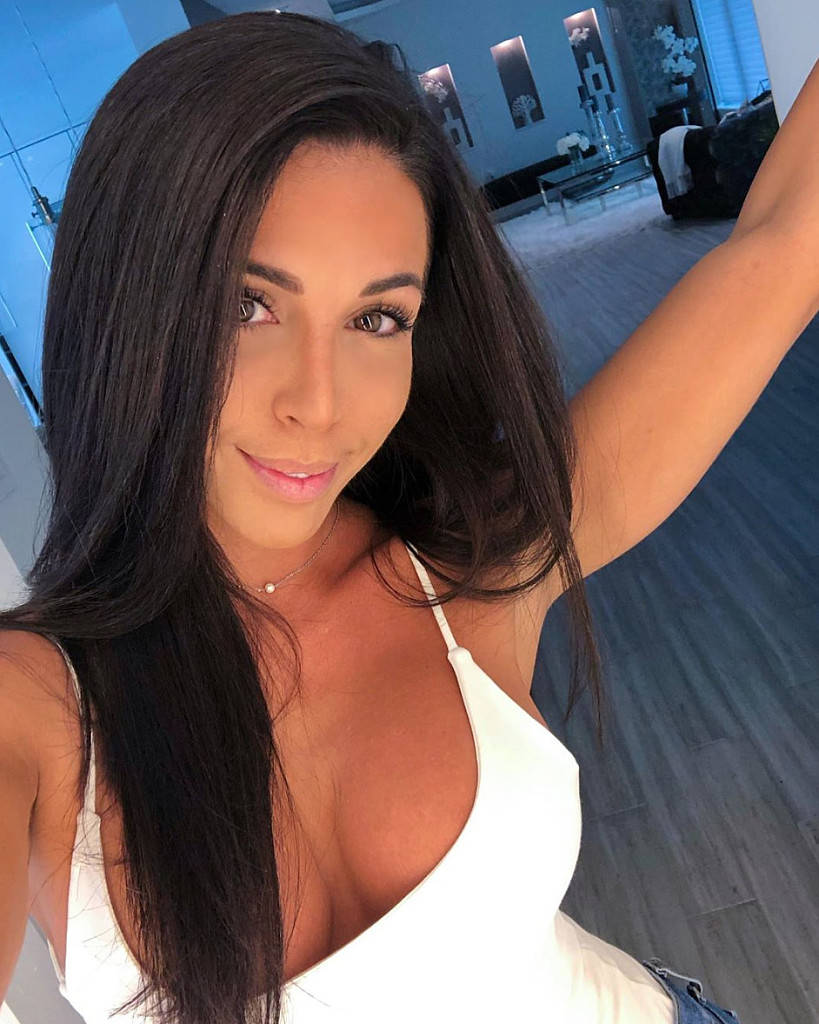 In addition of the picture, Ainsley shared a powerful message.
"I know I do my best to try to make this fitness thing seem as seamless, simple and 'easy' as possible but the truth is it's NOT easy. It's not easy to shift the patterns you've been accustomed to for so long. It's not easy to get up and not hit the snooze button. Hell, my personal battle has been over a decade of ups and downs and I'm STILL learning and correcting course along the way. This journey isn't just about 'working out' and 'eating right'. It's about life - finding, growing and learning. This is about progress, growth, overcoming doubt, fears and the voices in your head telling you, you can't and proving you will. This is about enhancing your self esteem, worth and finally believing in yourself.
To everyone who consistently doubts themselves or is dealing with anything unfortunate in their life right now - YOU ARE SO MUCH STRONGER THAN YOU KNOW. You are so much more capable than you know. There WILL be bad days and days that totally suck where you're down or can't find the motivation - just remember that the bad days don't last forever and what's important is that you keep pushing forward. You CAN do this and you will. Keep pushing boundaries, shattering ceilings and working towards a greater version of yourself and remember, YOU are a continuous source of inspiration."
(Mon 27) Views: 927
·
Read All Bikini News Daily
Link to story: https://bikininewsdaily.com/bnd/AinsleyRodriguezsharesap-1046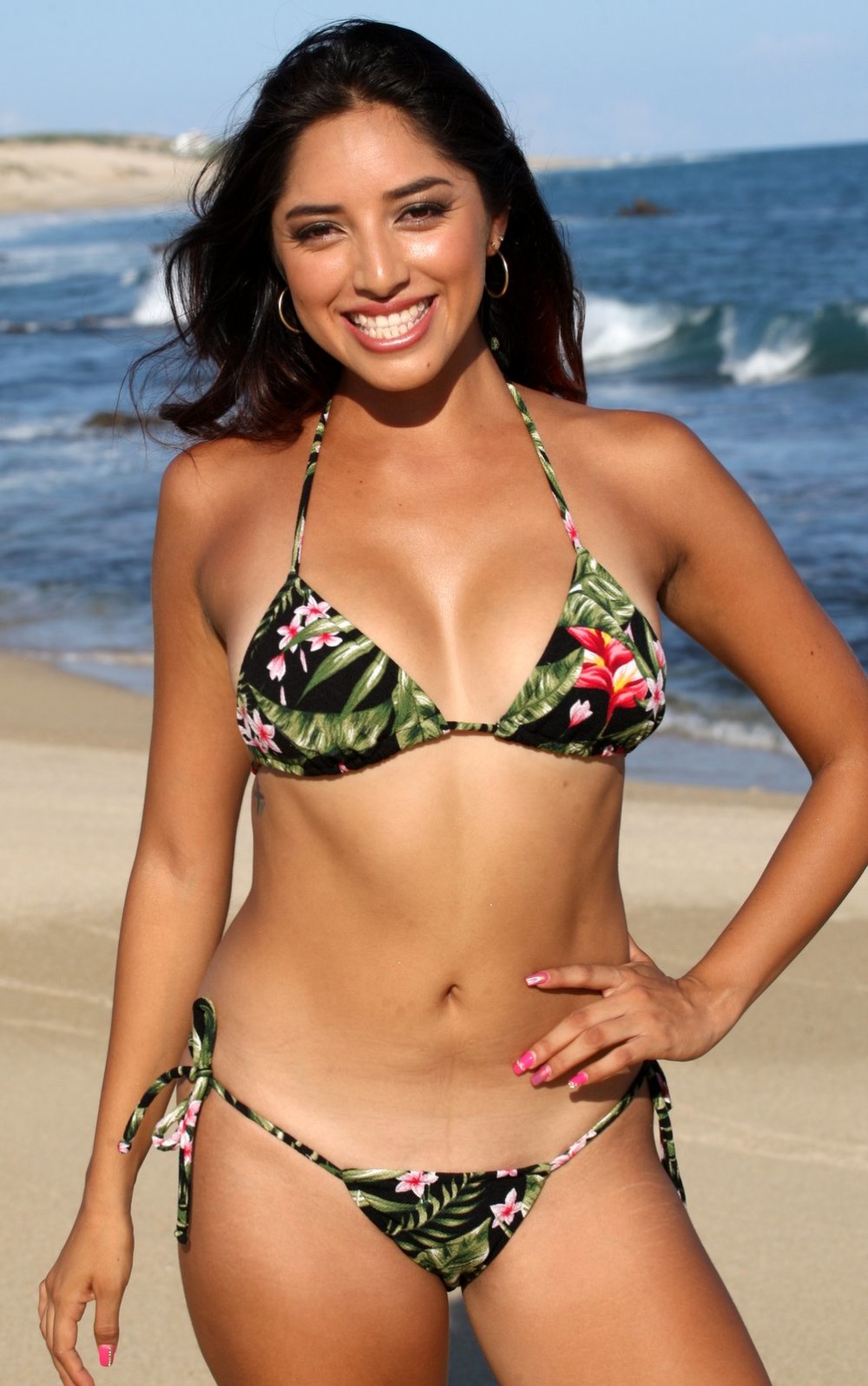 This skimpy little bikini in Tropicana Black Jacquard fabric is soft and comfortable. It has just the right amount of coverage to show off your body without showing too much! Basic triangle top (ties at neck and back) and itsy bitsy bottoms (ties on both sides of hip) are the perfect combination that tie everywhere for the perfect fit! Great for the sun...
more...