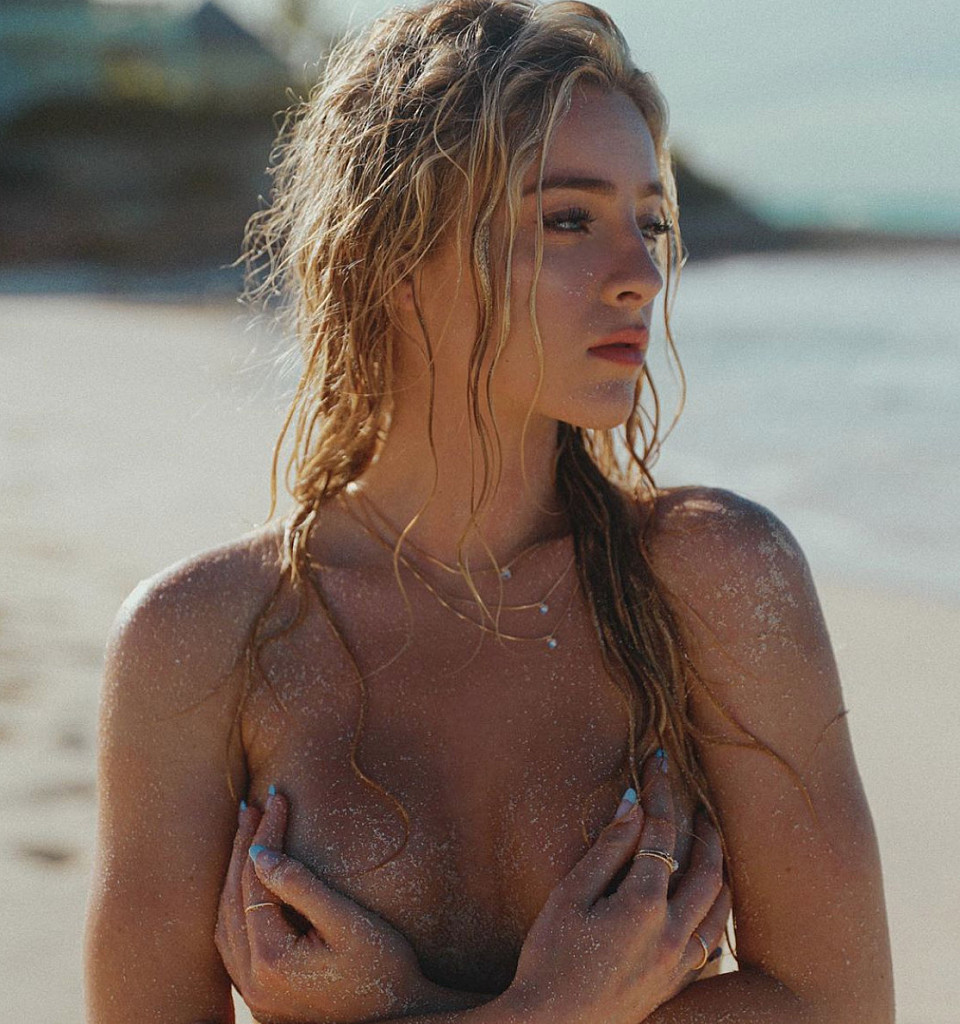 The snap shows Daisy posing in front of a mirror in a red bikini. She didn't indicate where the photo was taken, but it was likely snapped during her Caribbean vacation earlier this month.
Attention was also drawn to the model's tiny waist. Daisy wore only a pair of small, hoop earrings with the outfit. She also rocked a natural-looking face of makeup.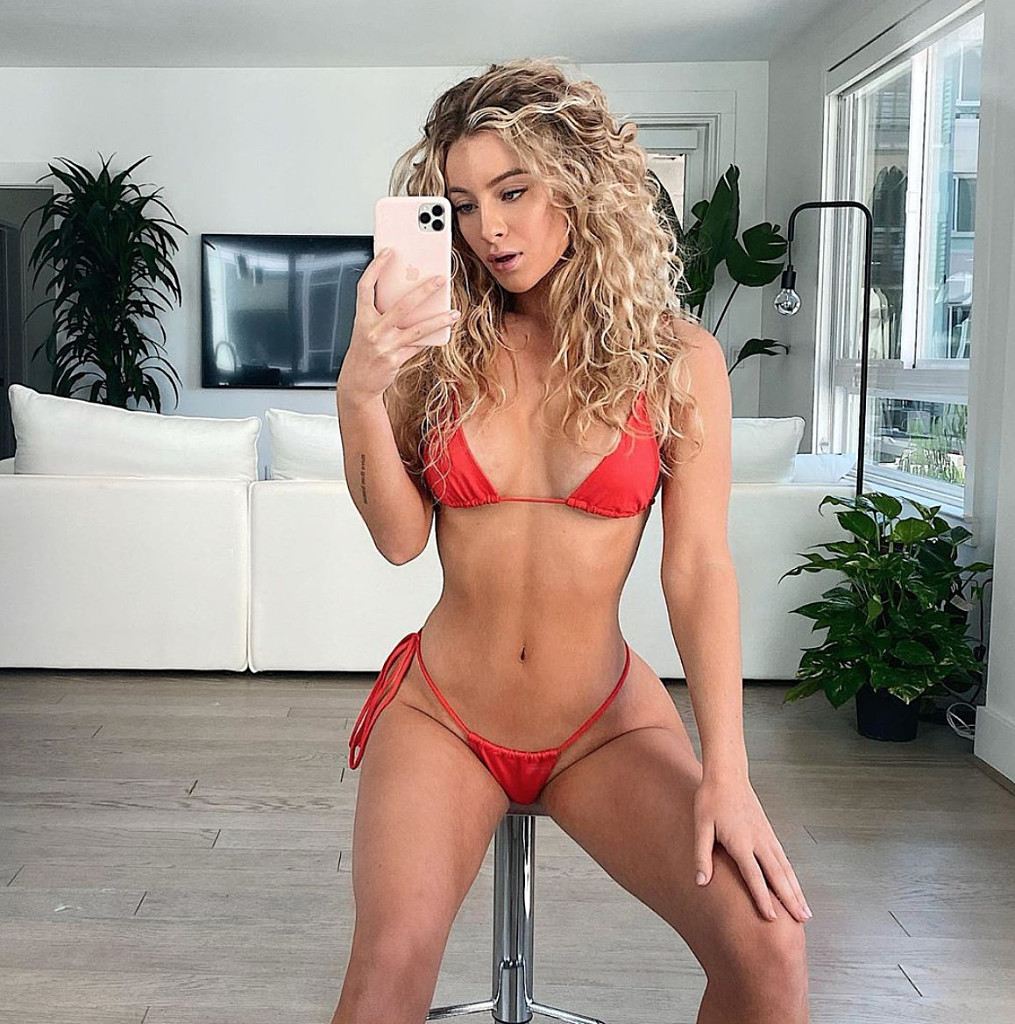 Her look included bright highlighter, lightly contoured cheekbones, and light pink color on her full lips. Her long blond hair was gathered into a curly straight down look.
Daisy give us a friendly advice, she shared how she achieved a sense of self-love. She encouraged us to do the same.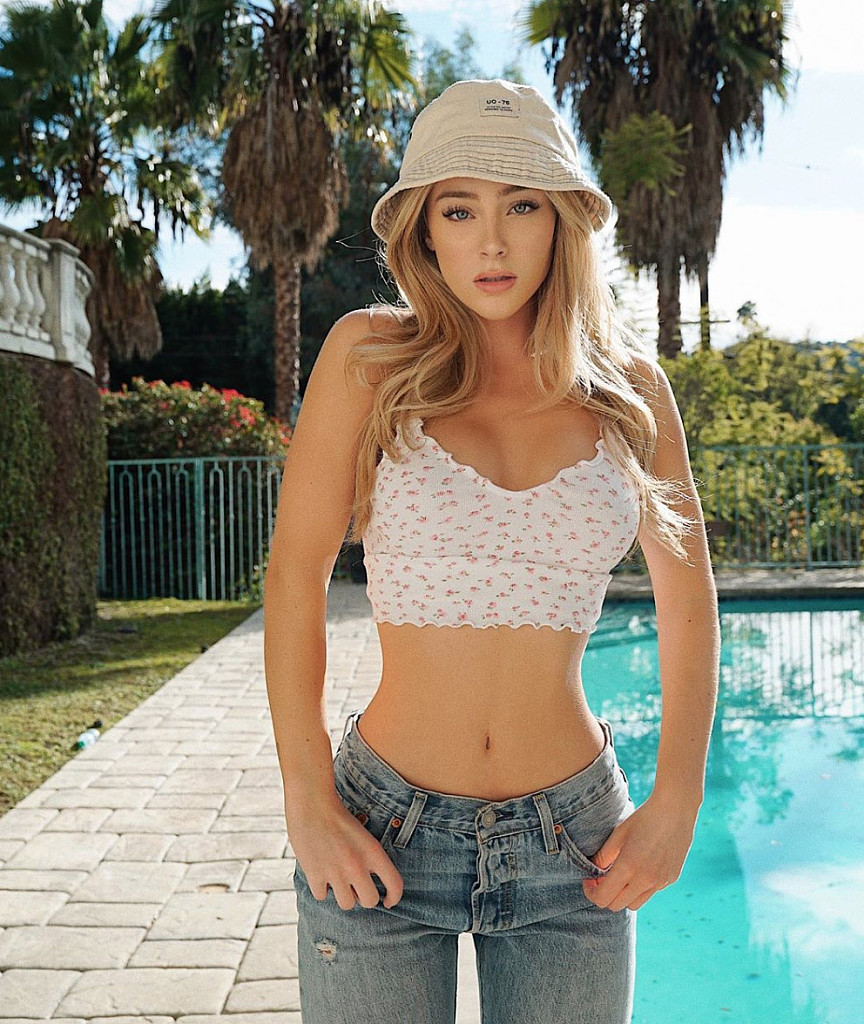 "change those thoughts my angel have some unconditional love for yourself for all my ladies and possibly men. i want to share my perspective on self love. at a young age i learned strategies for being genuinely confident (not cocky). 1) of them was when i noticed that every time i looked in the mirror i saw what i physically didn't like. then i realized what if i retrained my self to look at all the things i love. it took me some time and i had to keep reminding myself to see them first. after repetition, i only saw the things i loved. yes, i know this may sound contradicting considering i got a breast augmentation. about a year before, i never dwelled on having small boobs. i learned to love my body with out boobies, and i still love my body with. and that is how i knew i was ready to proceed with surgery.
2) you need to think of yourself as your own child. i used to be very very sad, and the thoughts about myself that would go through my mind were absolutely terrible. then i thought wait a minute i would NEVER let my daughter feel this way about herself so why the hell would i let myself. change those thoughts baby girl or baby boy
3) it is ok to know you're beautiful as long as your intent is not to put someone else down. say you are beautiful for yourself, not to make someone feel less. there's a very fine line. you can never fake intentions.
4)i am still growing and learning to love myself every single day. it just takes awareness, consistency, and action.
also ps. for people ab to say why you talking ab self love when you show your body so much. well my value and self love doesn't come from my physical appearance, it comes from my soul i show my body to hopefully inspire others to workout and eat healthy."
(Sat 1) Views: 1,255
·
Read All Bikini News Daily
Link to story: https://bikininewsdaily.com/bnd/DaisyKeechservedupanothe-1063