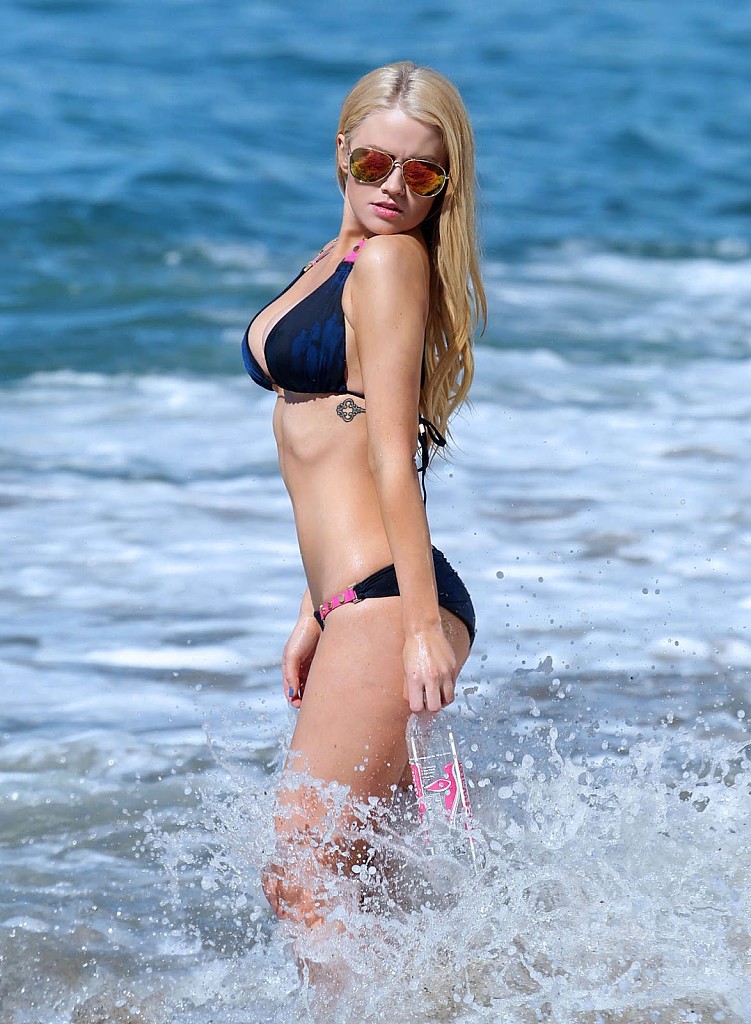 With more than five years of Disney stardom under her belt, Dove Cameron knows a thing or two about being simultaneously loved and criticized. When she posted a blurry video of herself in a bikini on Instagram Saturday, did she already know the reaction she'd receive? Probably.
"I love the female body," she captioned the video, shot with an old camcorder filter, that shows her looking at herself in the mirror, wearing a bikini with provocative dots over her nipples and near her crotch. "(guys if I'm in a bathing suit, and I'm 23 and you're tripping, you need to re-evaluate what trips you up. And also get more comfortable with the human body)."
The Descendants star has 23.5 million followers, and the comments came flooding in quickly.
Some of her fans agreed with her stance that she should be able to celebrate herself without worrying about others.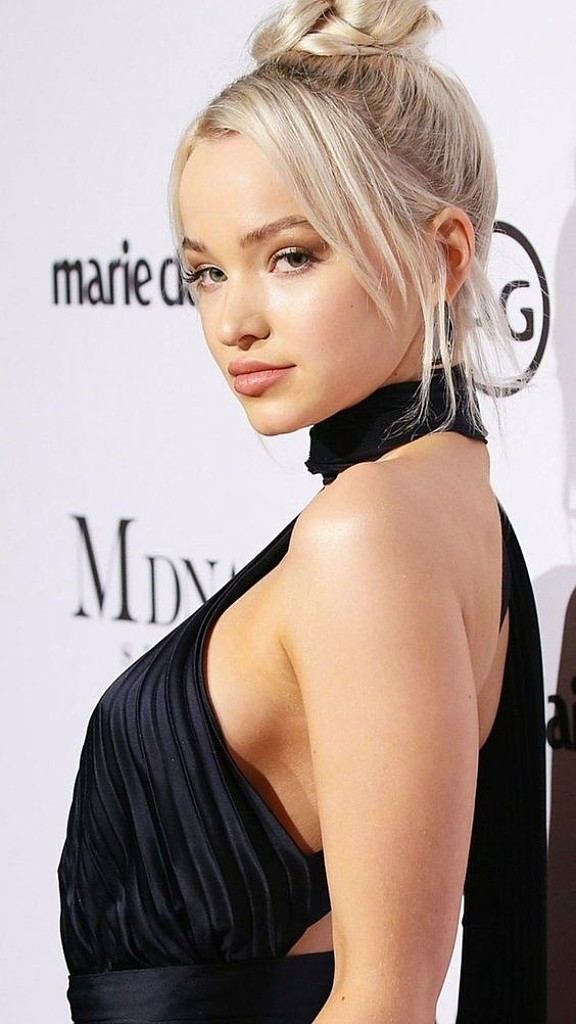 "Gorgeous, be the 23 year old self you want to be, don't be ashamed for what you want to do," melodyjocelynhamilton wrote.
"Wish I was as comfortable and confident with my body as you are," kaydiane_27 said. "It's so hard being a teenage girl these days. always being constantly judged for not being skinny or thick enough and it's just really hard."
But many others criticized Cameron, like they have with many Disney stars before her, for setting a bad example for children.
"Okay so I love you dove but there are kids that follow and support you and do you think they want to see someone they look up to posting things like this?" erin._.adelle wrote. "And then saying people that are tripping shouldn't be? It's okay to be open with your body but not to viewers that are under the age of 10."
"Why is it that always Disney stars end up being so gross and like to show their body and stuff like that's gross!" x.cerenaa wrote.
A few of Cameron's defenders put the onus for sheltering children back on their parents.
"These kids' moms should know Dove isn't a child just cuz she's on Disney," mandygrace17 said. "She's a grown woman with an Instagram who can post about her adult life. And besides this is a BATHING SUIT. She's not nude."
(Mon 28) Views: 23,834
·
Read All Bikini News Daily
Link to story: https://bikininewsdaily.com/bnd/DisneystarDoveCameron23f-150