Whether she's walking the runways at Paris Fashion Week or posing poolside for a campaign, Bella Hadid has made a career of staying fit. However, you won't find the star sacrificing her health or happiness to get into runway-ready shape.
"The secret is being yourself" The star has admitted in the past that regular exercise is also an essential tool in her healthy living arsenal—and one that similarly boosts her confidence.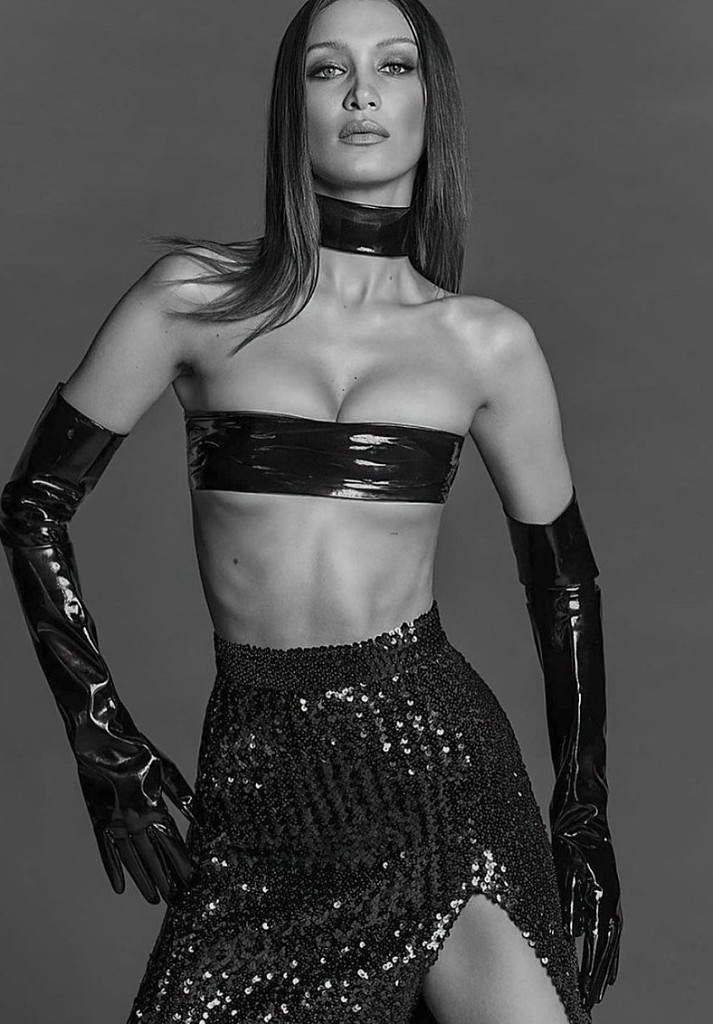 "Put in 100% from the start to the end of a workout. There is nothing better than to push yourself to the limit, while making the most of it. Going to the gym for two hours with only 50% motivation is the best way of erasing the feeling of accomplishment and well-being that boosts self-confidence that you get from a workout," she told.
Hadid says that boxing has been a game-changer when it comes to keeping her toned and motivated.
"I train with my coach for intensive sessions. I run non-stop for 20 minutes followed by a boxing session and finally a series of weights targeting the abs and glutes," she told. She even admitted to the magazine that her sister Gigi Hadid is her dream sparring partner, calling the fellow model "strong and sturdy both mentally and physically."
To keep her energy high during her workout, Hadid told that she drinks "a smoothie, a juice, or a protein drink 30 minutes before the session." After she's done, she typically eats a meal with a mixture of protein and carbs, like chicken and brown rice.
It's not just pre- and post-workout snacks that keep Hadid going strong all day. In an interview, Hadid revealed that she has "really low blood sugar" and has to "eat all the time" to keep her energy up.
"I like having a good protein meal because I get really tired if I eat too much, so I try to fill myself up with things that will make me feel good," said the star.
Hadid doesn't shy away from her favorite carbs, either. The supermodel told that, on mornings off when she doesn't feel like cooking, she typically visits the bagel shop near her apartment. "My go-to is an egg sandwich on a plain bagel," says Hadid.
She relies on coffee to keep her energy up, as well. "I'm also a big coffee drinker," she told. "I'll have three espressos before noon."
(Wed 21) Views: 1,330
·
Read All Bikini News Daily
Link to story: https://bikininewsdaily.com/bnd/SupermodelBellaHadidwork-2046