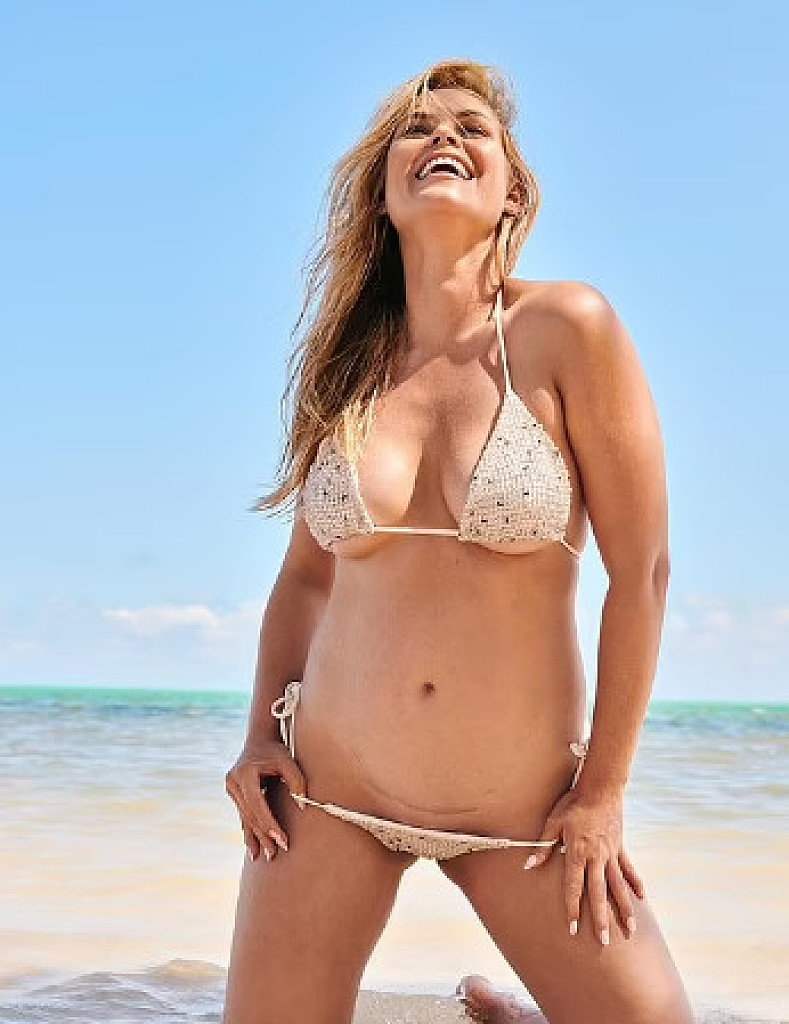 Sports Illustrated Swimsuit model Kelly Hughes has opened up about how she handled negative comments after becoming the first woman to show her C-section scar in the iconic magazine, saying it was 'healing' to flaunt her 'biggest insecurity.'
The 42-year-old mom revealed the scar above her pelvic bone while posing in a string bikini for the body-positive 2022 SI Swimsuit spread.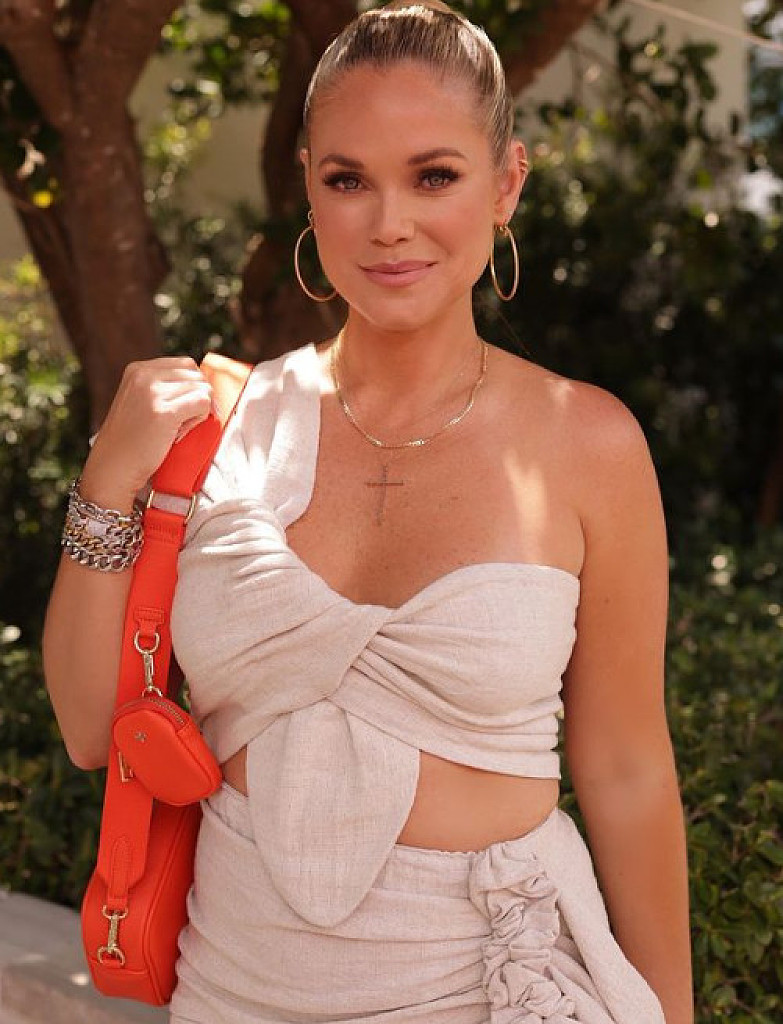 'I had a million things running through my mind before I even started shooting. I had never shown my scar before. And I have been really open with how I struggled with insecurities around my scar,' she told.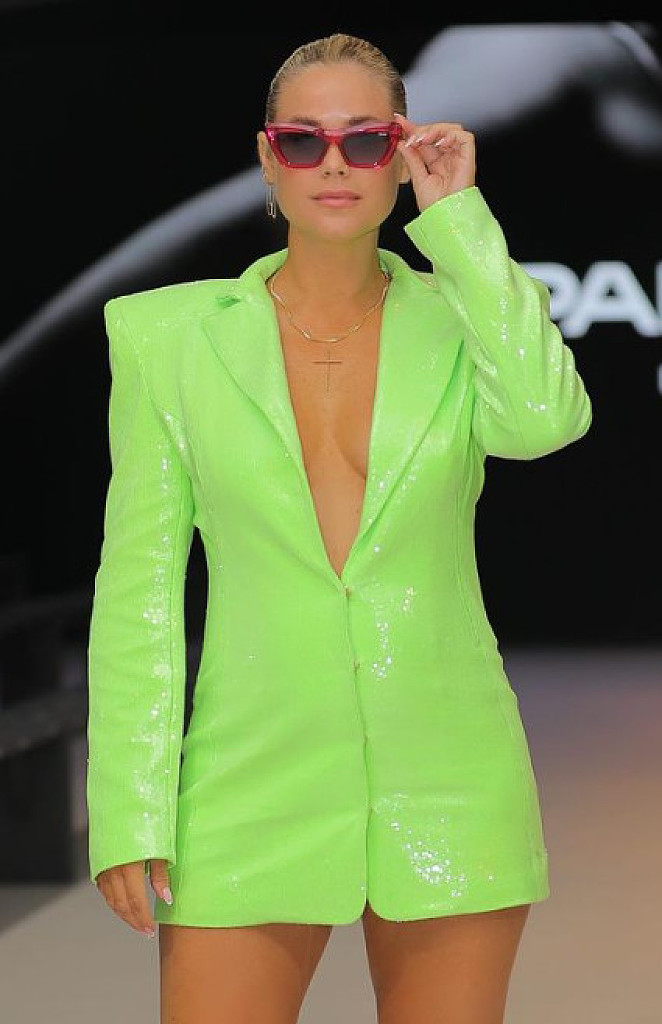 Kelly Hughes explained that didn't want to have a C-section because 'the bounce back was going to be much harder' for her as a model.
'Society just puts so much pressure on you to "bounce back,"' she said. 'I wasn't a size two anymore. I wasn't doing too much modeling in a bikini in the first place. So it was scary at first to show my biggest insecurity in a magazine like Sports Illustrated. I wasn't sure how I was going to be received.'
Hughes recalled how she was made to 'feel so confident and beautiful' by MJ Day during the shoot, saying the editor 'turned my insecurity into the most beautiful thing in the world.'
'The experience was a healing one for me,' she added. 'It just really helped me to overcome my insecurities.'
The mother of one insisted that she had no idea the impact the resulting photo would have on people — or that it would go viral all over the world.
(Tue 2) Views: 493
·
Read All Bikini News Daily
Link to story: https://bikininewsdaily.com/bnd/ModelKellyHughesbecomest-3180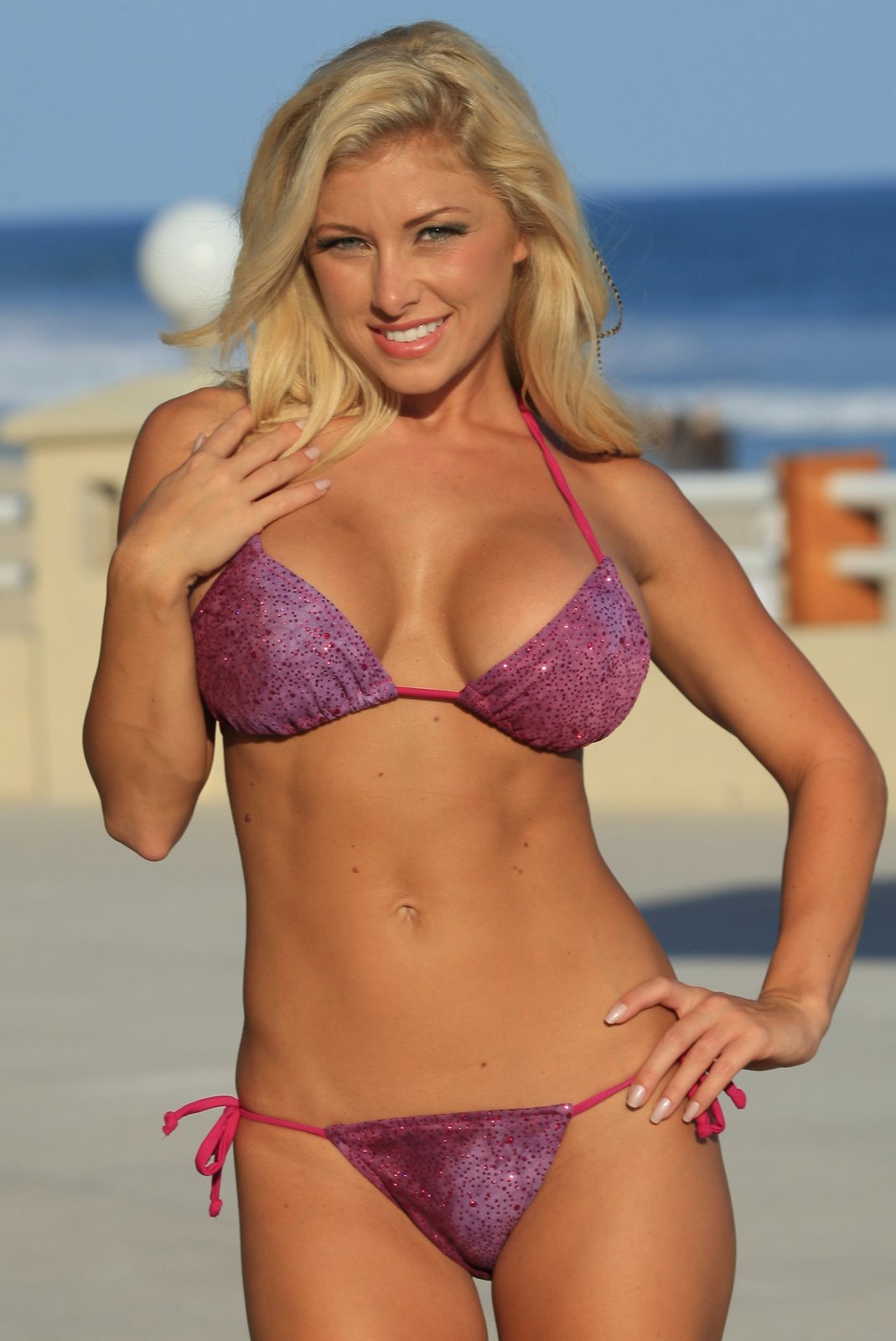 UjENA Spanish Sparkle BikiniSuper exciting! The Itsy Bitsy in Spanish Sparkle is glittery and in a lightweight fabric, sure to be a showstopper! You will not be missed in this suit. Plum matte strings tie everywhere for that perfect fit! Be ready to impress all the guys in this one! This special fabric must have delicate care. Cold wash, hang dry and avoid...
more...