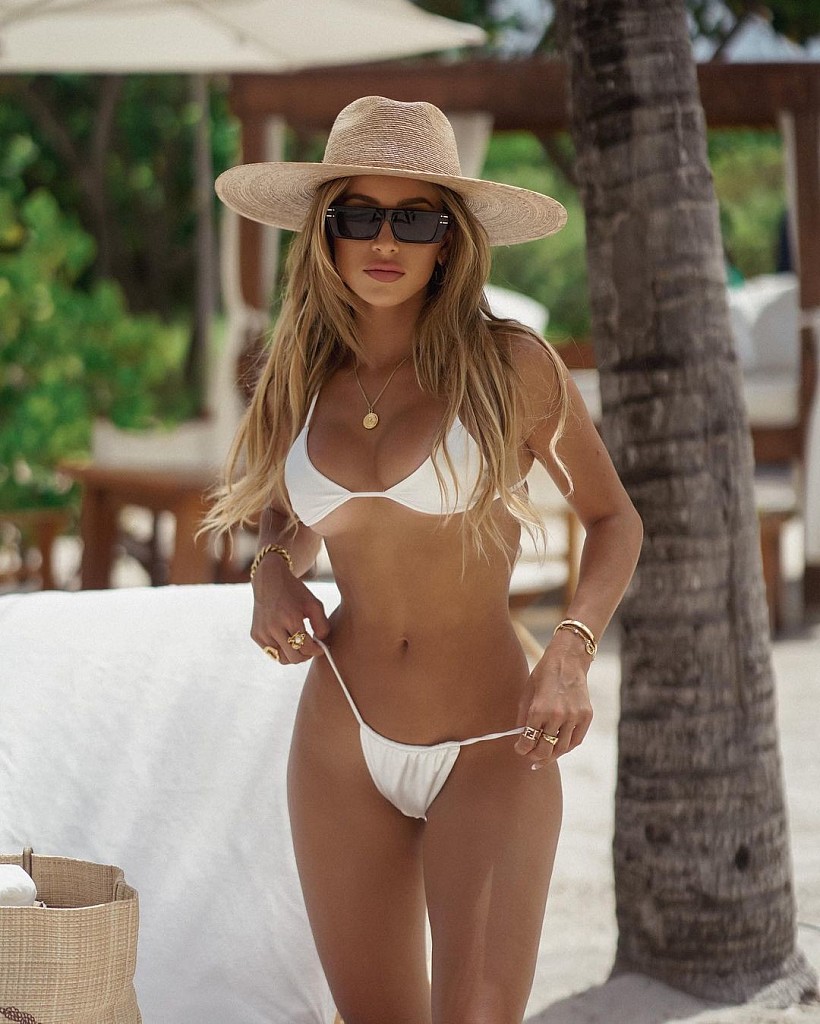 Cindy Prado shares a lot of stunning photos on Instagram. And she's not letting winter weather stop her from posting swimsuit photos. Prado is spending time in Miami, and is making sure she hits the beach. She shared a set of photos of herself lounging on a beach chair. Prado wore a black bikini with straps and a white sunhat. She captioned the post, "Winter in Miami."
Prado revealed her approach to wellness in a Q&A she did on her Instagram stories. She says that she works out on a regular basis. "I try to workout 4 days a week, 1 hour," she writes. Even on days where she doesn't workout, Prado likes to get some movement in. "However, my rest days are always active. For example, shooting at the beach, walks, dance classes, etc."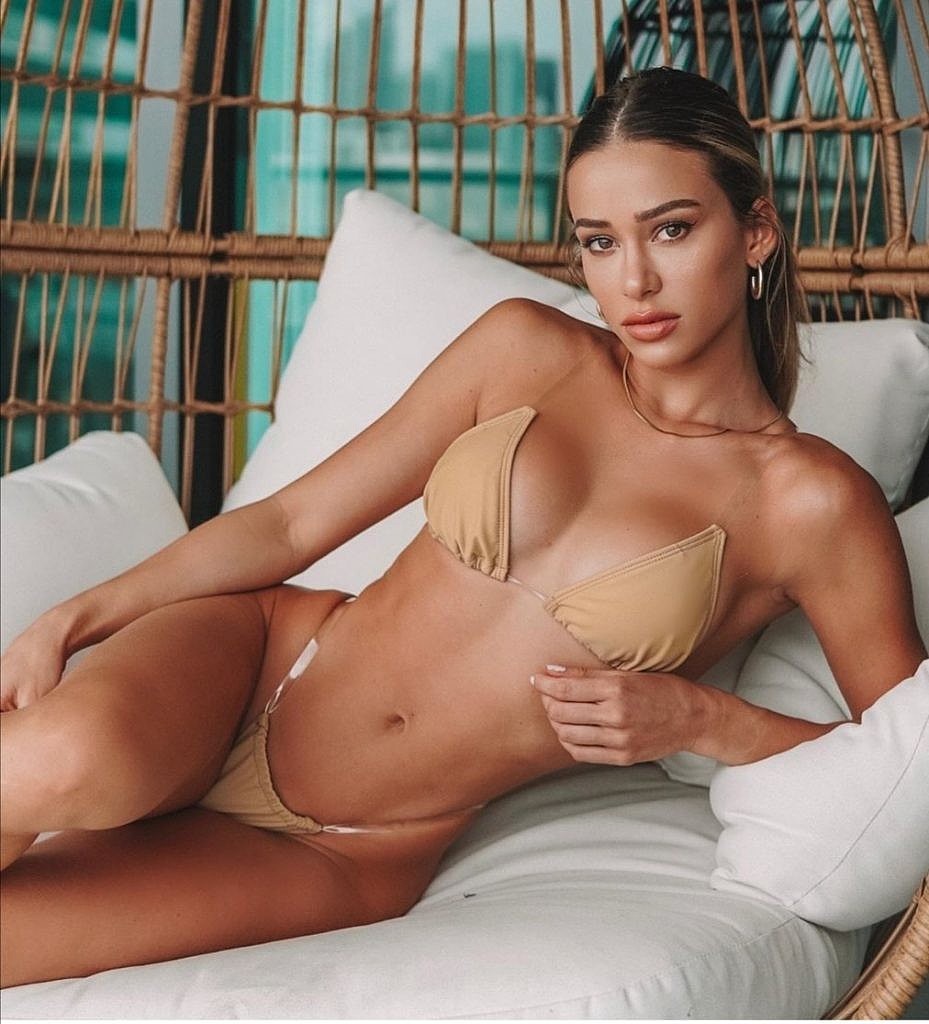 Prado does a lot of things to stay in shape. One thing she enjoys doing is riding horses. She shared photos on Instagram of herself riding on the beach. Prado captioned the post, "Riding a horse on the beach at sunset is my top 3 favorite activity." Horseback riding has a lot of benefits. The American Heart Association reports, "A study commissioned on behalf of the British Horse Society found that horseback riding is indeed a good cardiovascular workout. Even just a half hour of riding is considered 'moderate exercise,' said BHS PR executive Megan Hawkins, 'while trotting exerts more energy than playing badminton.'"
Prado spends a lot of time at the beach or the pool. She loves to swim as a way of staying in shape. Prado posts a lot of photos on Instagram of herself in the water. She shared a reel of herself swimming in a pool, captioning it, "Life." While Predo attended Coachella, she went for a dip in the pool, and shared photos on Instagram. She captioned the post, "Desert pool days."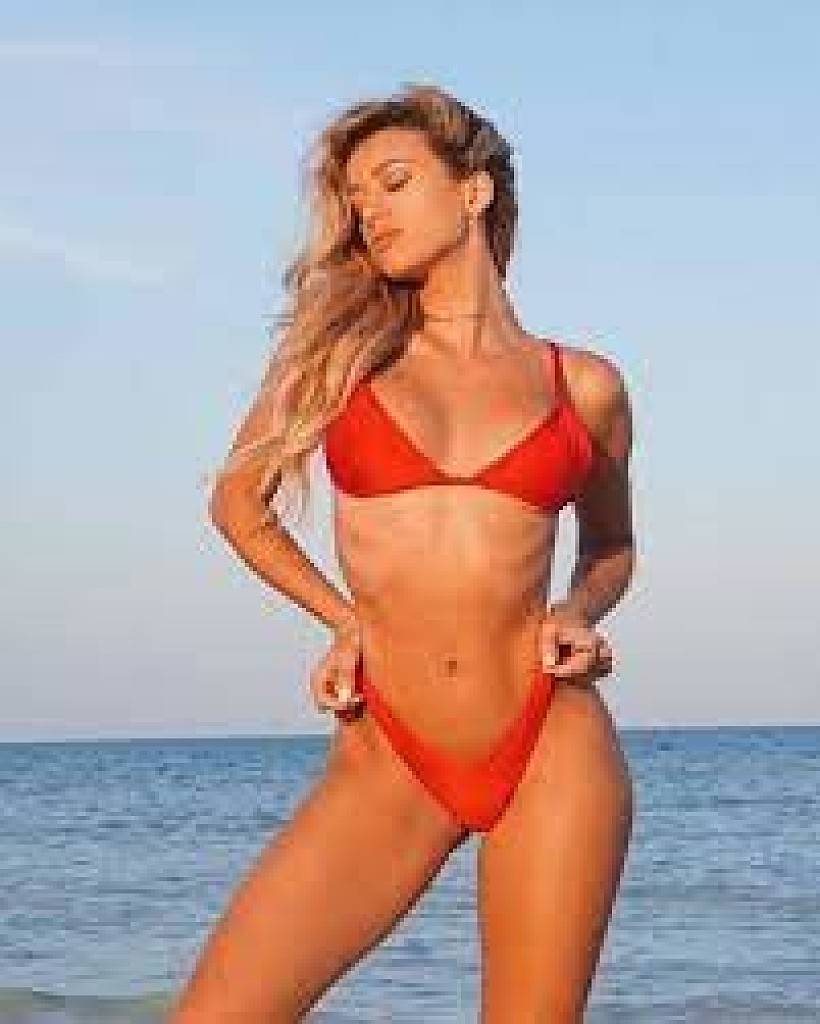 Swimming isn't the only thing Prado likes to do at the beach. She also enjoys riding jet-skis. While on a trip to Cabo San Lucas, Predo did some jet-skiing in the water. She shared photos of herself doing this on Instagram. Predo captioned it, "Wow my hair is so golden in the sun. Fun fact: I got in trouble right after this for bringing jet ski out of ride zone and got picked up and towed by another jet ski."
(Mon 30) Views: 395
·
Read All Bikini News Daily
Link to story: https://bikininewsdaily.com/bnd/CindyPradoisspendingtime-3635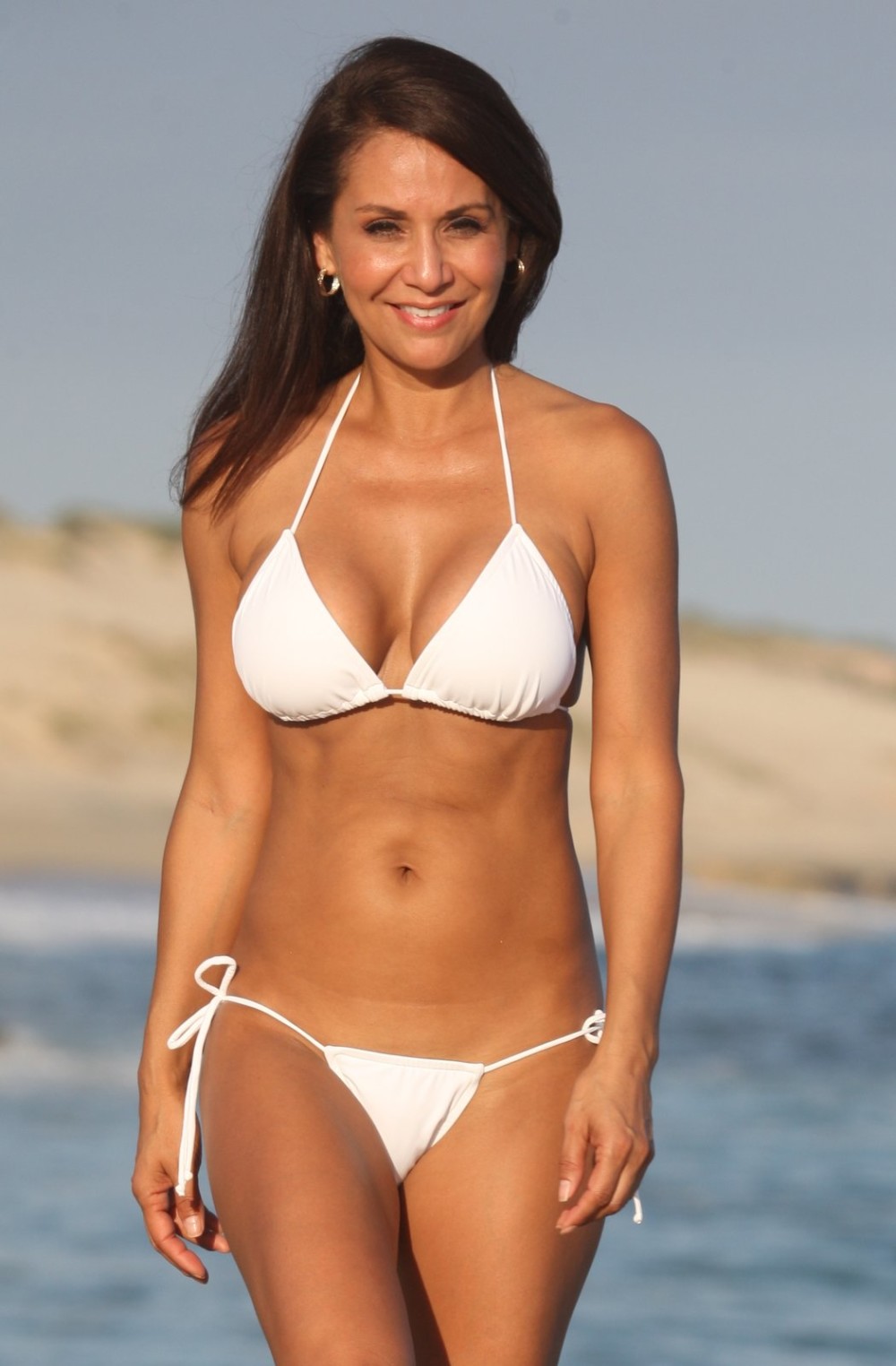 The Itsy Bitsy Bikini is skimpy in Coconut Matte (white) and has just the right amount of coverage to show off your body without showing too much! Basic triangle top (ties at neck and back) and itsy bitsy bottoms (ties on both sides of hip) are the perfect combination that tie everywhere for the perfect fit! Great for the sun gazer, action at the pool, or walking...
more...