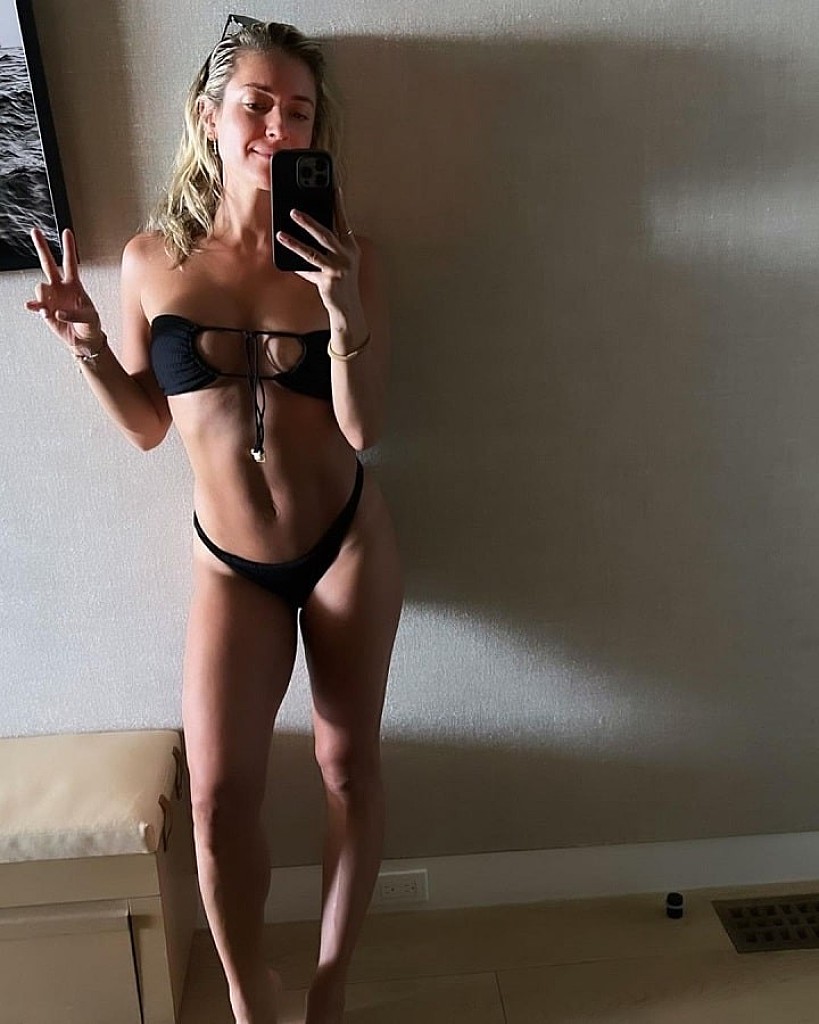 Kristin Cavallari has been a pop-culture icon for years. She started out as a cast member on the hit MTV series, Laguna Beach. She then transitioned to its spin-off The Hills. Cavllari has since become a fashion icon, with her brand Uncommon James. Cavallari is also a strong presence on Instagram, and just posted a stunning new set of photos. In them, she posed in a dimly lit room in a black bathing suit. She captioned the post, "…But she's a mother."
Cavallari has a busy life. However, she doesn't try to let anything overwhelm her. She opened up about finding work-life balance in an interview with Us Weekly. "I feel like I'm only doing the things that I really love right now and that feels really good," she says. "My work-life balance right now is at a perfect place and I'm really thankful for that."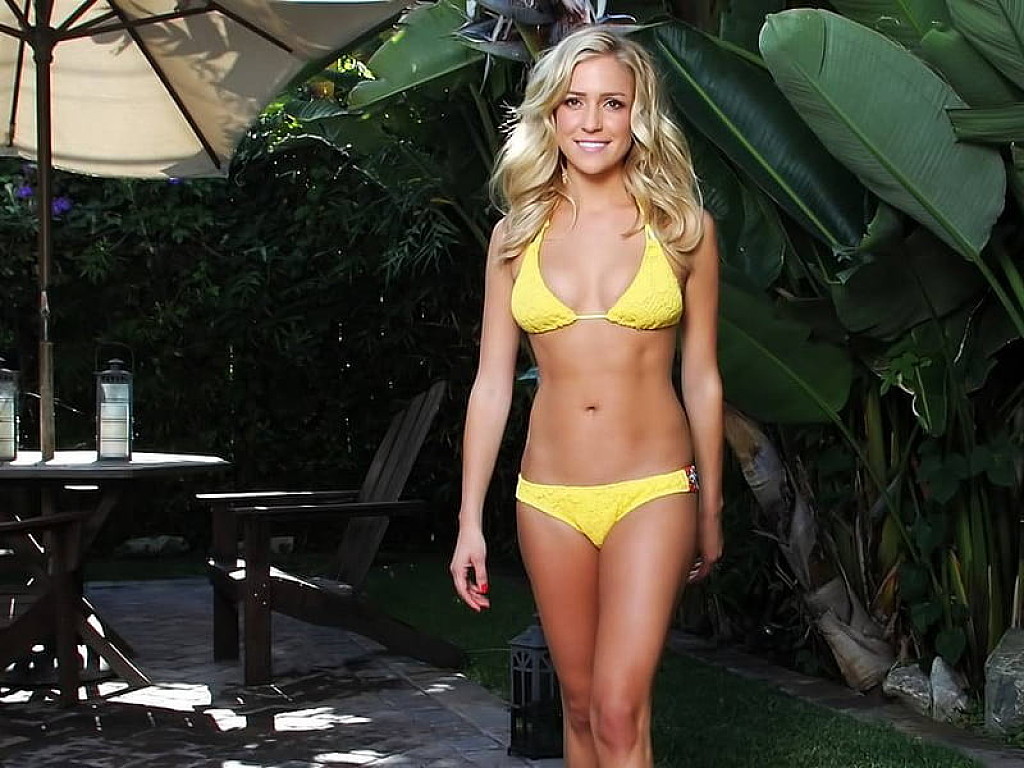 When it comes to working out, Cavallari is all about consistency. She tells Us Weekly that she makes sure to get workouts in on a regular basis. "I'm really petite," she says. "I have no hips. I'm just small. And so if I don't work out for like a week or two, I feel like all my muscle goes away. So it is about consistency for me."
One thing Cavallari does to stay in shape is weight training. She tells Us Weekly that her trainer incorporates weights into her workouts. "He kicks my ass," she says. "He pushes me really hard. He has me actually lifting really heavy weight, the heaviest weight I've ever lifted in my entire life. I feel the best I ever have. I feel like I'm the strongest I've ever been."
Cavallari is all about self-love. She opened up about her journey to this place in this Instagram post. Cavallari captioned it, "I've been sitting on this picture for a few days going back and forth on if I should post it or not. Ultimately, I decided to bc I've come a long way from a few years ago and I'm really proud of the progress I've made. I don't even recognize the girl in those other 2 photos..And no, I never had an eating disorder..That was purely stress. I work out really hard and am dedicated to a healthy lifestyle and I think just because I'm a mom doesn't mean I can't be proud of my body and be comfortable in my skin. So, here ya go."
Cavallari loves to spend time outside. Her Instagram is full of outdoor photos. She shared this set of photos of herself enjoying time in Mexico. Cavallari captioned the post, "Came to Mexico with my bestie for a little detox/reset and I have to say, it's been pretty magical. Today we hiked to some waterfalls and it was exactly what we both needed to reconnect with nature."
(Sat 18) Views: 382
·
Read All Bikini News Daily
Link to story: https://bikininewsdaily.com/bnd/KristinCavallaripostedas-3754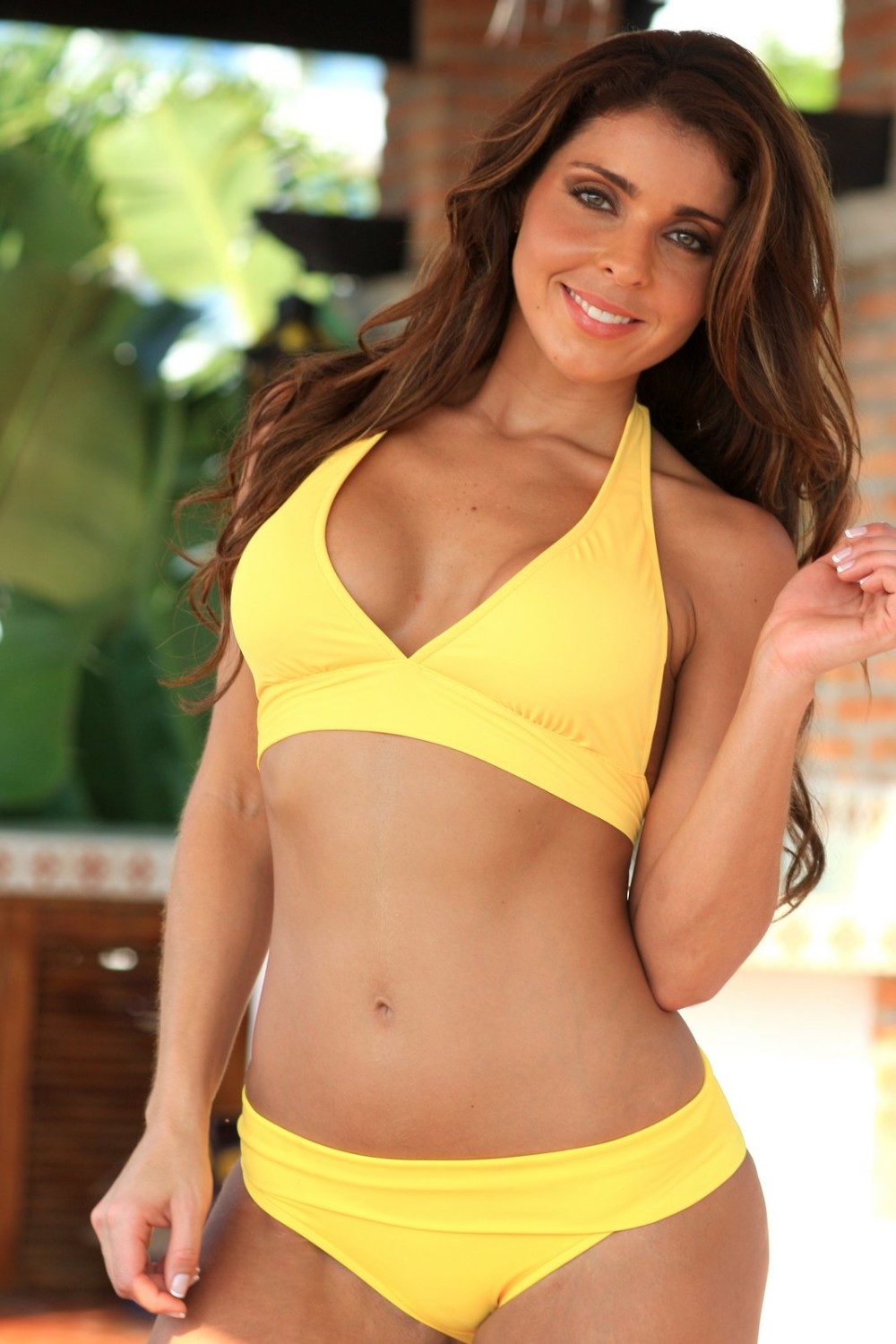 The Pool Party Banded Bikini is simple, body loving, and comfortable. The best combination and in style, offered in sunshine matte! Halter top and banded bottoms will look so good on all body types. Self ribbon ties will support your full coverage bust on the top. Bottom band can be adjusted higher or lower for the perfect fit. This full coverage bikini will make you look...
more...