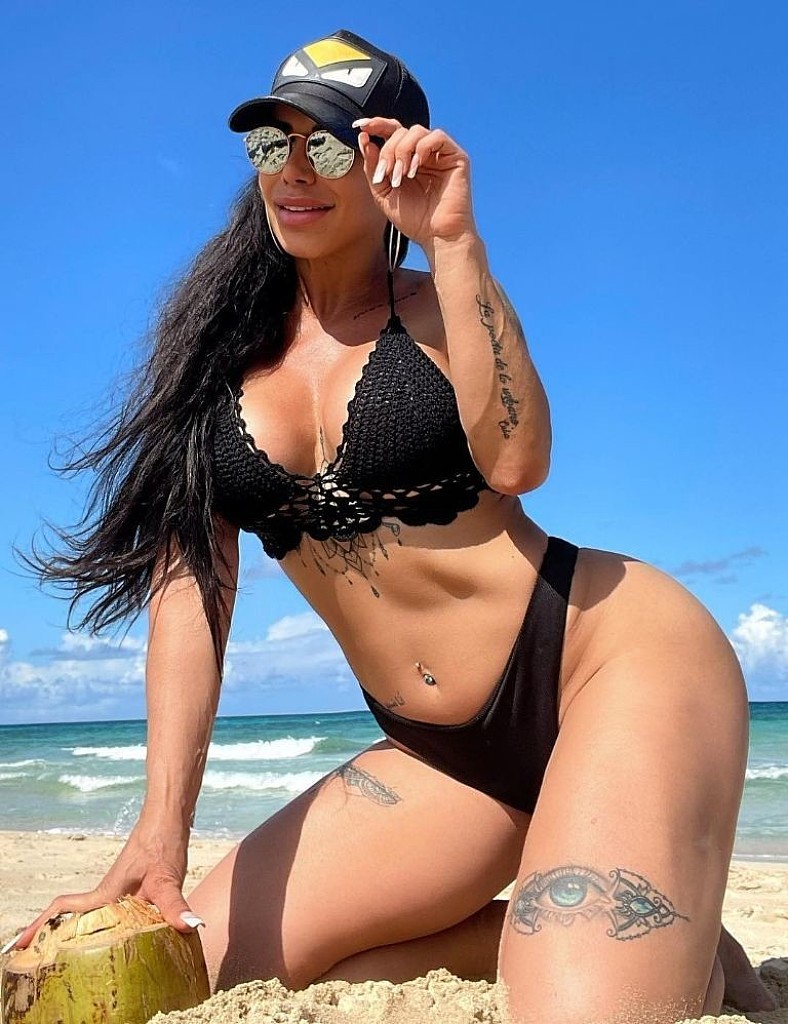 Lis Vega is motivating her followers – in her swimsuit. In a recent social media post the Cuban actress and singer flaunts her amazing body in a bathing suit top while sharing a motivational message with fans. "What are you going to do today with what you have, to continue learning, to follow your purpose, transcend and reach the hearts of others ???♾️ WHAT ARE YOU GOING TO DO TODAY FOR YOU!" she captioned the Instagram post. "Wow," commented one of her followers.
Lis maintains a healthy, gluten-free diet. She starts her day with a bowl of gluten-free oatmeal with scrambled egg whites with corn. Lunch is a chicken breast with whole wheat pasta. Three things she avoids? White flour, gluten, and canned food.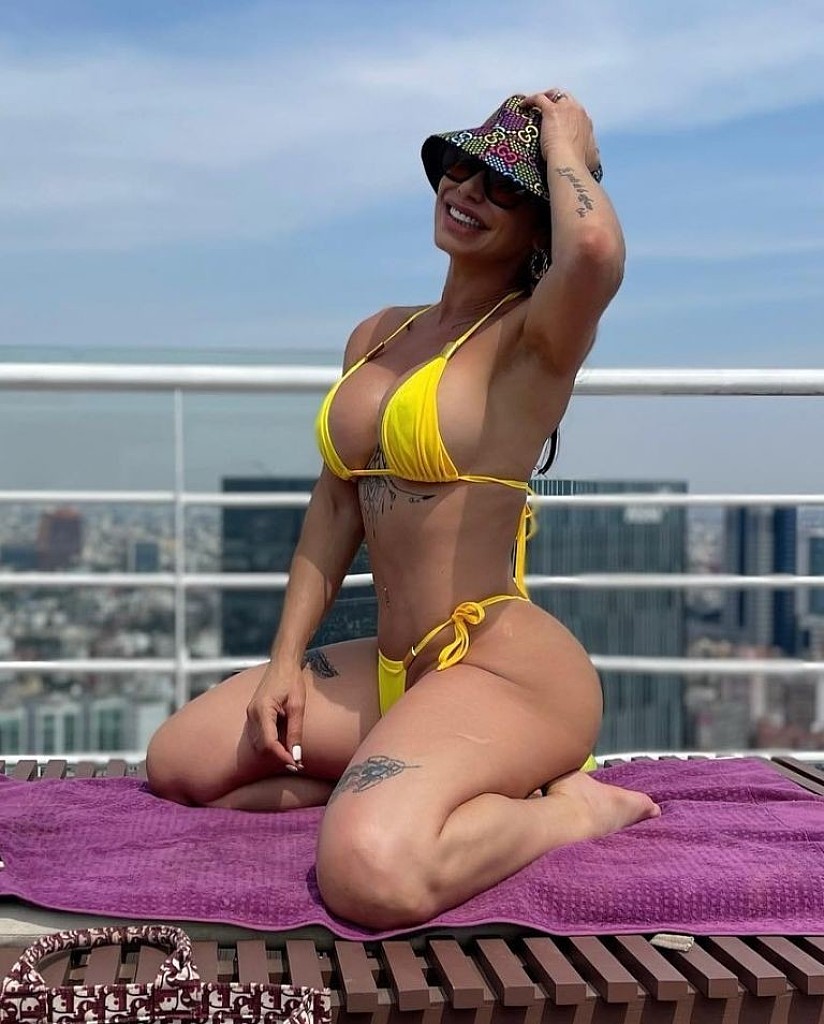 Lis relies on strength training to keep her in shape. She shares photos and videos of her gym sessions on social media, which consists mostly of primarily weight and strength training. She also isn't afraid of lifting heavy weights, which help build and tone her muscles. Each week adults need 150 minutes of moderate-intensity physical activity and 2 days of muscle-strengthening activity, according to the current Physical Activity Guidelines for Americans.
Lis spends a lot of time dancing, and loves sharing videos on social media. Dancing is a great workout for many reasons. Not only does it build strength and promote flexibility, but helps you lose weight and even promotes cardiovascular function. A 2016 study published in the American Journal of Preventive Medicine determined that people who engaged in moderate-intensity dancing were 46 percent less likely to develop heart disease or die from it than non-dancers. In comparison, moderate-intensity walkers were just 25 percent less likely to suffer heart health issues.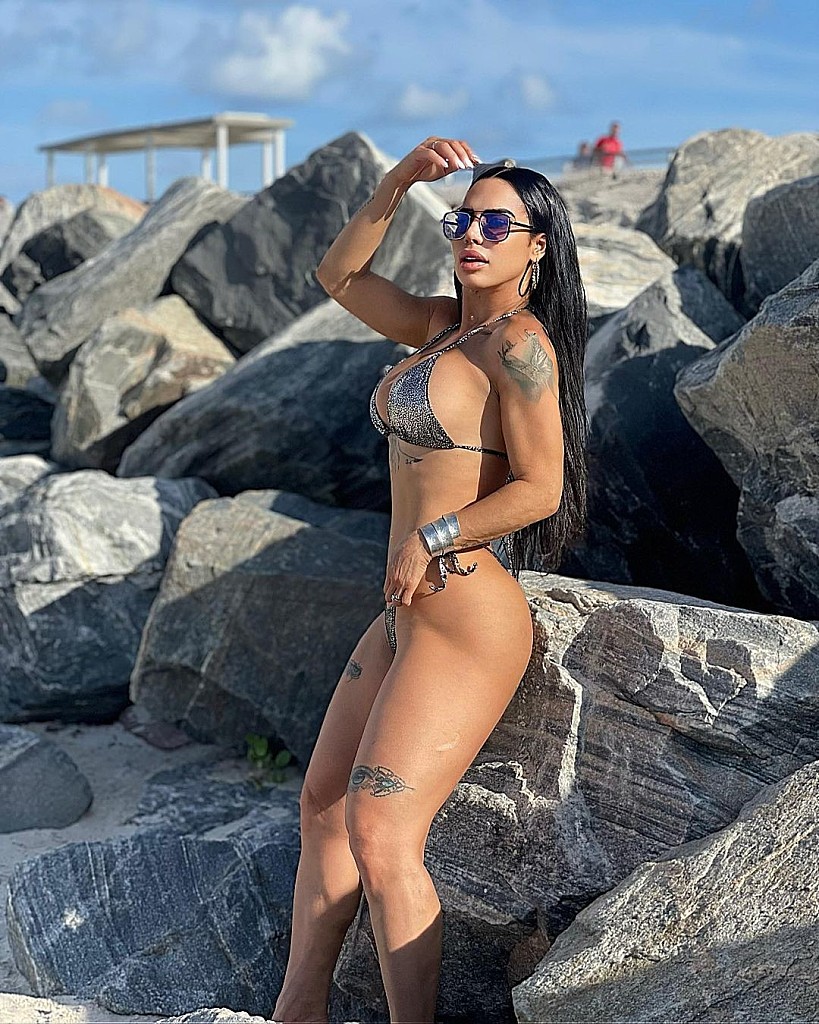 Lis also does a lot of cardio, including spinning on a bike. "It not only helps tone legs and glutes, but also helps you tone The torso and the limbs superior so it's a very thorough exercise. It serves as both to burn fat, or to improve physical and cardiovascular condition," she captioned the post. The Cleveland Clinic explains that biking, a low-impact aerobic exercise, is great for building muscle, improving strength and flexibility, and improving balance. It can also boost mental health and help other health conditions, including arthritis.
Lis advocates self-love and acceptance. "Do not look for your ideal body in other people's bodies, build yours, become your greatest pride, love the process and listen to your inner voice saying YOU CAN, one more day," she wrote in a post, urging her followers to exercise to take care of their mental, emotional, and physical health. "Create habits that nourish you daily and raise your frequency," she added.
(Sun 24) Views: 490
·
Read All Bikini News Daily
Link to story: https://bikininewsdaily.com/bnd/LisVegaflauntsheramazing-4235