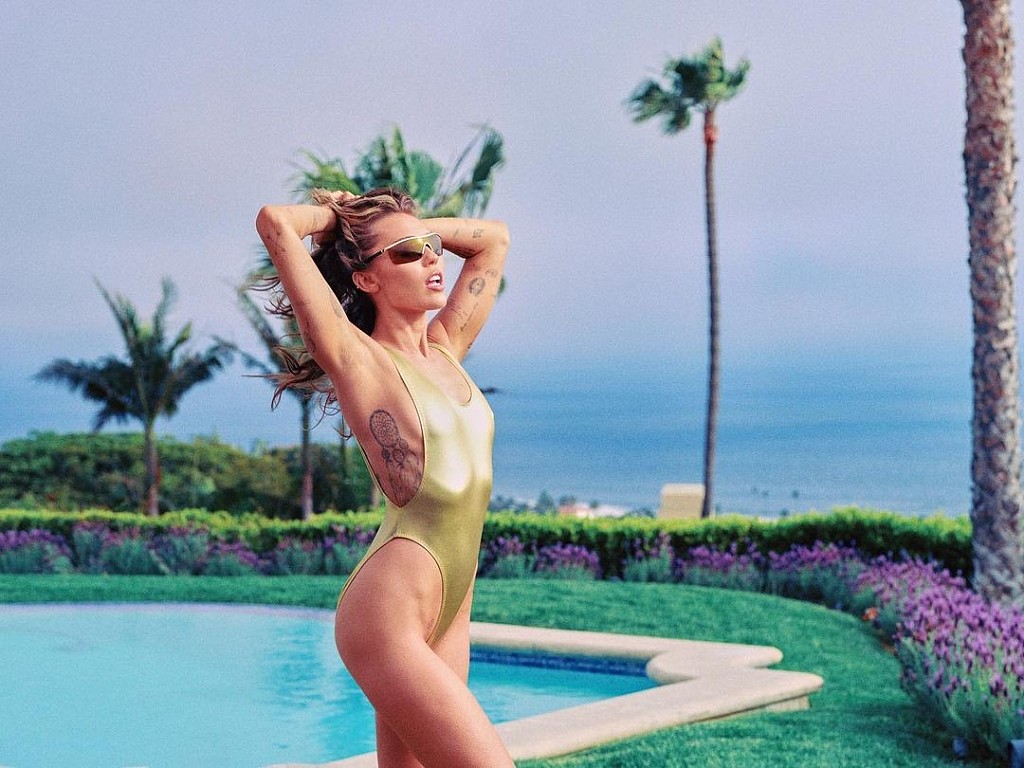 Miley Cyrus might have evolved from being a TV star, but she still knows how to take an amazing picture. Cyrus, 30, shared a dramatic photo of herself on social media, posing in a gold one-piece swimsuit against a background of a swimming pool, ocean, and palm trees. "You broke your own heart but you'd never say that," she cryptically captioned the post. "My goodness you look gorgeous and you know it," a fan commented.
Cyrus loves working out, treating it as a fun activity rather than a chore. "My physical appearance is always an extension of my creativity," she says. "I am very literal when it comes to externally representing the 'era'. Outside of music, physical fitness is my most passionate creative outlet. I find so much fun in choreographing my workouts. I think there is a greater chance of maintaining a fitness commitment if you don't think of it as work but as play."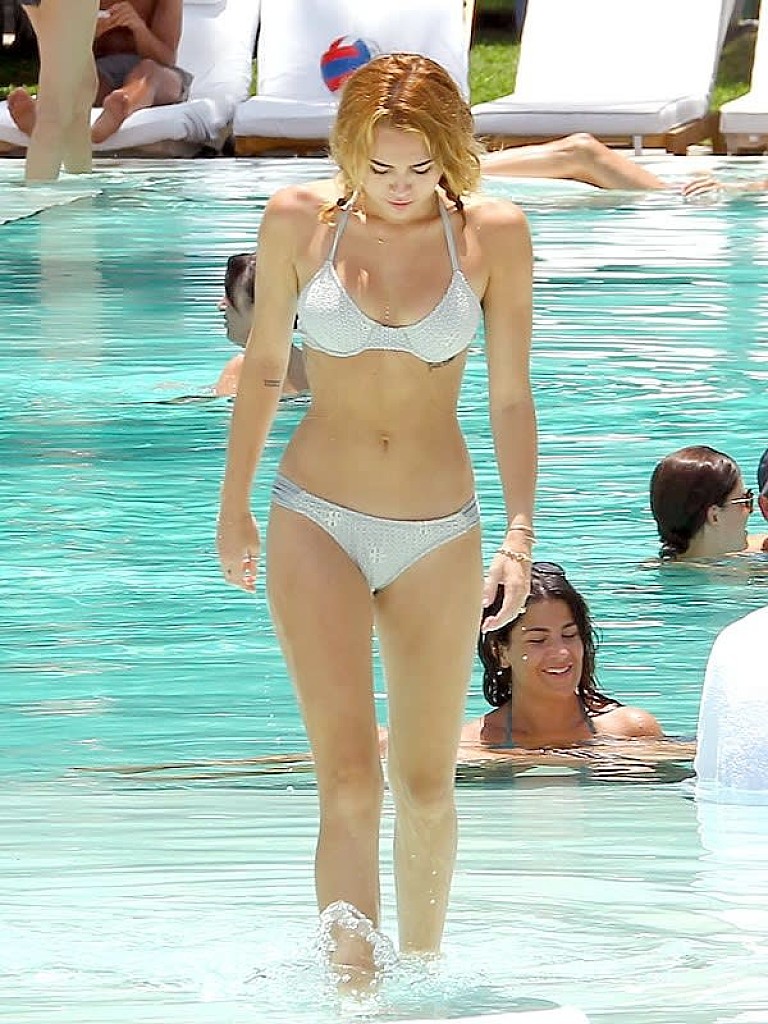 Cyrus is diligent about taking care of her skin—and admits she hasn't always got it right. "I'm so obsessed with being clean," she says. "My skin was always so bad that I felt like any time anyone else did my makeup it would just take me back. I think it's important for girls to just try and really take care of their skin and keep it clean." One thing she won't try again is dermaplaning. "You know that famous photo of Marilyn Monroe shaving her face? I tried that once because I felt like that was a beauty secret, and it was insane. Don't shave your face, ever. I walked out looking like my brother."
Cyrus learned beauty and style lessons while working on Hannah Montana. I learned about routine and dedication when it comes to skincare while on the set of Hannah Montana," she says. "It's so important to keep up with a consistent skincare routine, and to be dedicated in order to get the results you want. Wearing a wig on set taught me to respect drag queens at a very young age! The art of creating a glamorous alter ego and looking at wigs costuming and make up as more than just self-decoration, but also armor."

Cyrus has learned how important downtime and self care are for both her health and her looks. "I basically have it down to a science these days," she says. "Taking care of yourself from the inside out is so important. Your beauty routine is a form of self-love because it means you're taking time out of your day to check in with yourself, mentally and physically… I struggled with acne, triggered by juggling school, work, filming, not to mention all the stage makeup, when I was younger. I finally realized that something that works for someone else might not work for me, so I saw a dermatologist and learned that there isn't a one-size-fits-all solution to skincare."
Cyrus keeps her style incredibly simple when she's not working. "On my days off I am usually in all black; there is something classic [about it] – you could find a girl from each generation I've admired wearing something similar," she says. "I like that it's mysterious and doesn't draw too much attention to me. Then, when I am on stage, I use color and fabric to enhance the emotion of the music."
(Sat 23) Views: 502
·
Read All Bikini News Daily
Link to story: https://bikininewsdaily.com/bnd/MileyCyruslookinggoodinf-4236