Ricki-Lee is steaming up Cabo San Lucas in one of her latest social media posts the New Zealand-born Australian singer shows off her swerving curves in a black bathing suit while vacationing at the ultra luxe Nobu Los Cabos resort. "Hola Mexico," she captioned the Instagram snap, getting flooded with comments by her followers. "Jessica Rabbit!" wrote one. "Hourglass," added another.
Ricki-Lee works hard for her body. "I'm not one of those girls who is naturally thin and can eat whatever I want. I am consistent with the food I eat day in day out and I work my ass off in the gym … literally!" she wrote on Instagram in 2015.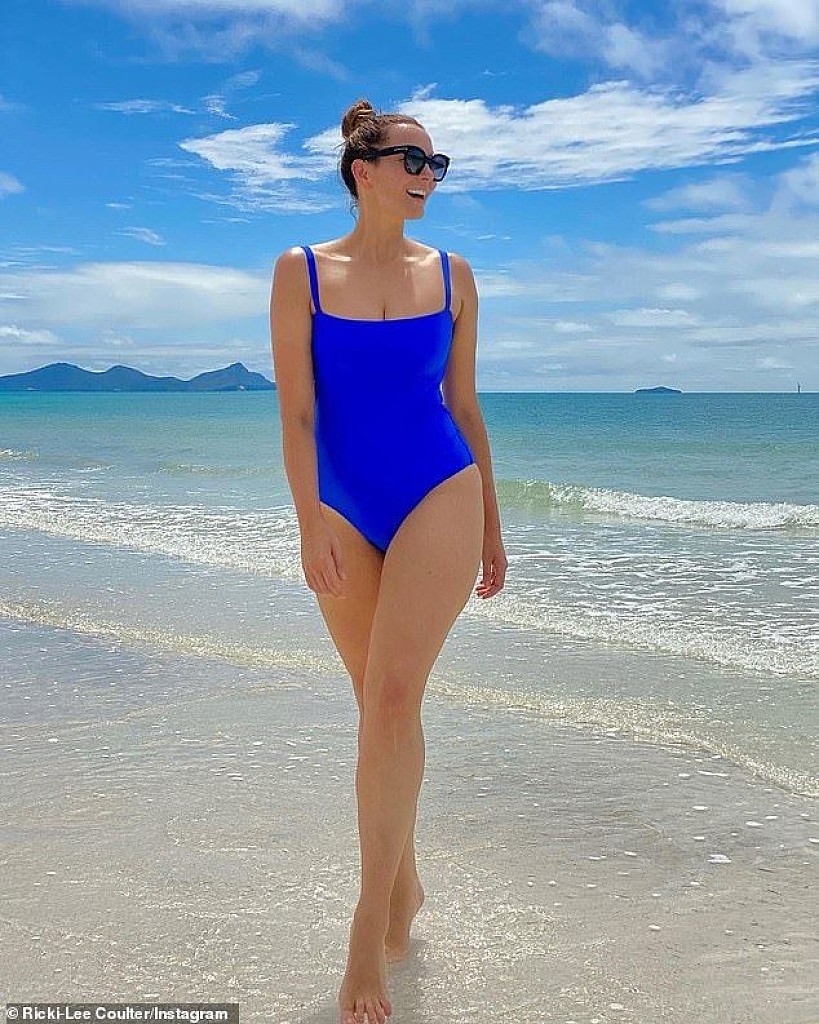 "I go through phases where I let go a little bit and relax my training and indulge in my guilty pleasures more than usual … we all do!" Ricki-Lee wrote in the same post. "And I think it's good for the soul to do that. But for the most part, my life is routine. I eat the same clean foods every day."
Ricki-Lee exercises almost every day. "I train hard 6 days a week," she wrote in her post. Physical activity is anything that gets your body moving. Each week adults need 150 minutes of moderate-intensity physical activity and 2 days of muscle-strengthening activity, according to the current Physical Activity Guidelines for Americans.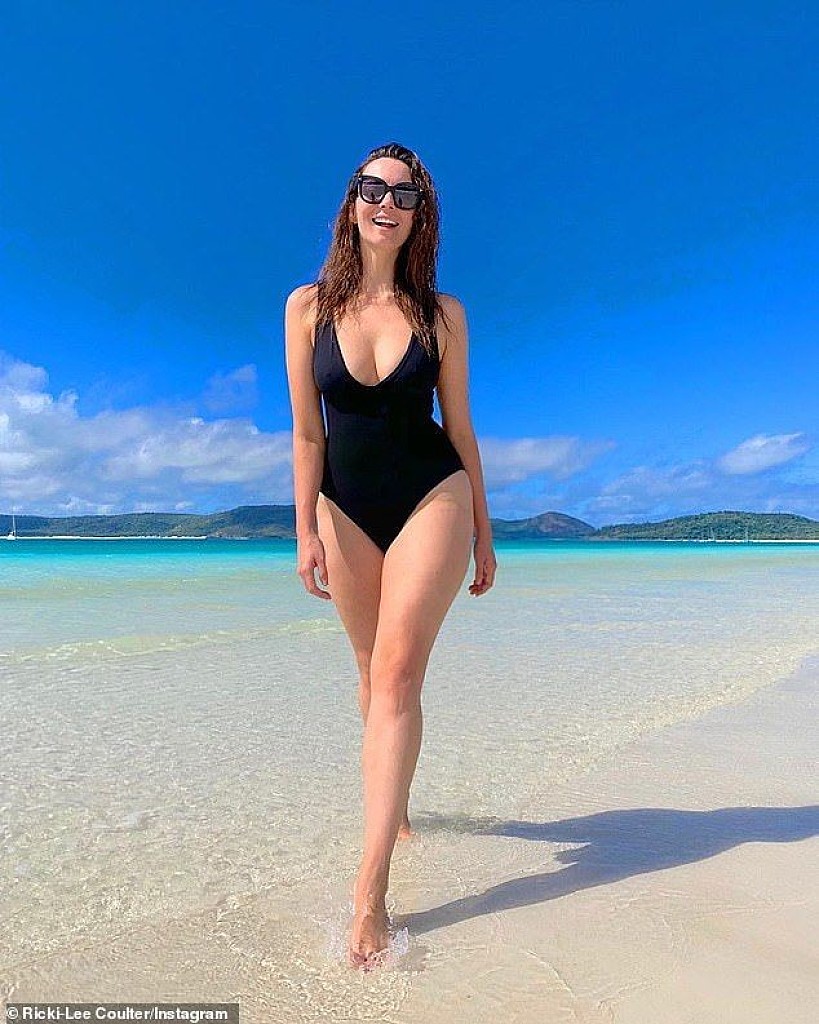 Ricki-Lee also reveals that she indulges. "I plan my 'cheat meals' and work hard to earn them and I savour every mouthful! And then I'm sweating it off the next day in the gym," she wrote in the post.
Ricki-Lee revealed her daily diet in an Instagram Story. She starts with a banana and coffee with soy milk and sugar for breakfast. Lunch is a bowl filled with carrot, hummus, cherry tomatoes, pickled onions and a can of tuna, seasoned with tablespoons of homemade ginger sauce. Dinner options include peanut butter chicken in lettuce cups or with broccoli, a Mexican chicken salad bowl with guacamole and hot sauce, grilled fish with salad or green vegetables, and sesame soy garlic chicken with broccoli.
"To keep it tight, up and perky you have got to put the work in," Ricki-Lee says about why she does a combination of high intensity workouts, lifting weights and plenty of squats, squat jumps and lunges. "One of my favourite's is a step-up into a reverse lunge," she said. "I really enjoy watching my body change as I work with weights or if I do more cardio. I find it fascinating."
"For me it's just about how I feel and when I go for a run or when I do an awesome workout, I feel strong, alive and awake," Ricki-Lee told News.com.au. "I feel like I can take on the whole world, that's why I eat healthy and that's why I workout — not for any other reason."
(Sat 23) Views: 459
·
Read All Bikini News Daily
Link to story: https://bikininewsdaily.com/bnd/RickiLeeishavingablastin-4237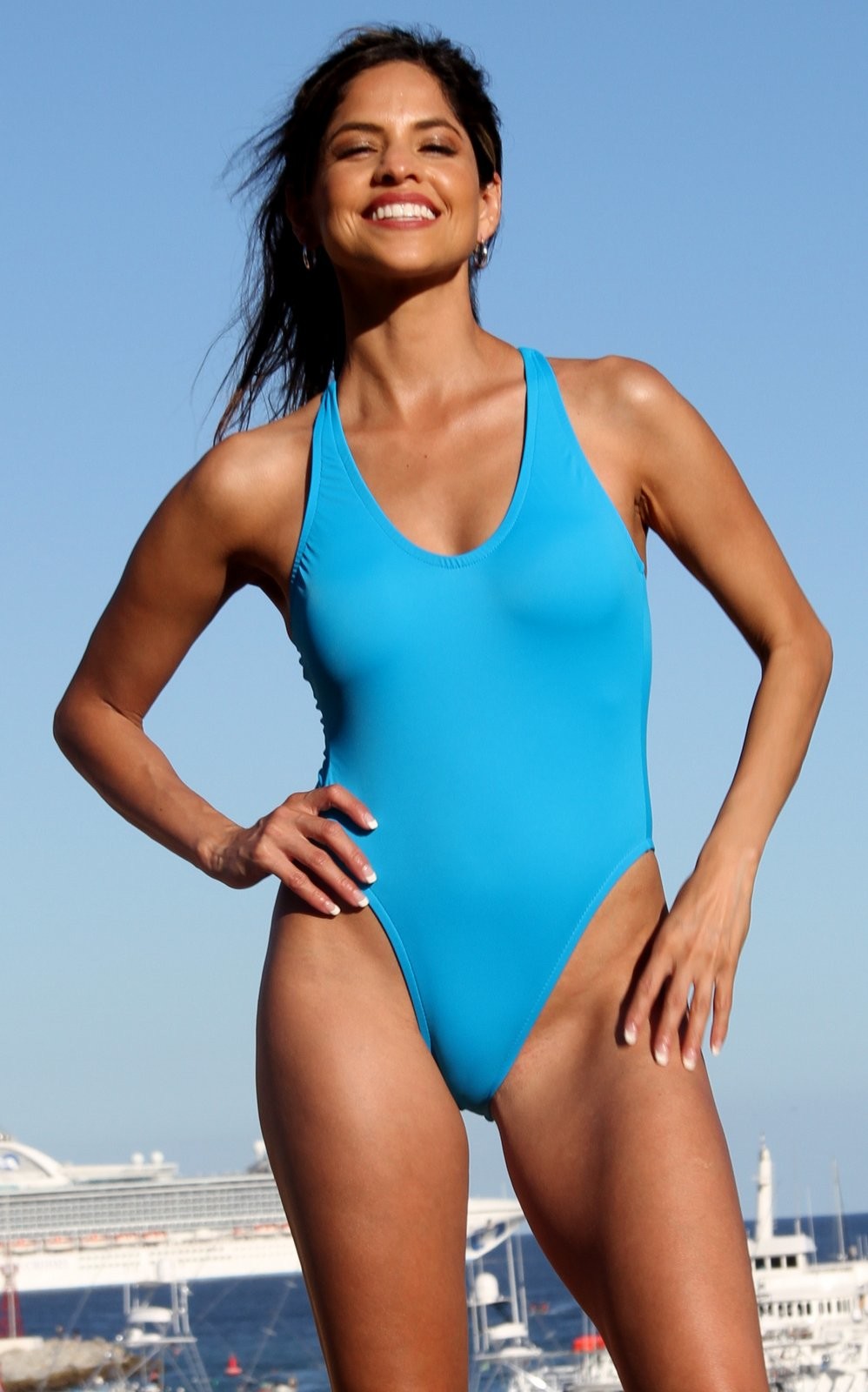 Simple but sexy, the California One Piece in turquoise matte, is great for the active woman or for the classic in mind. Perfect for participating in any type of beach activity, swimming some laps around the pool, lounging in the garden for that aahh moment, or soaking a few rays of sun. You will feel secure and super comfortable for any...
more...