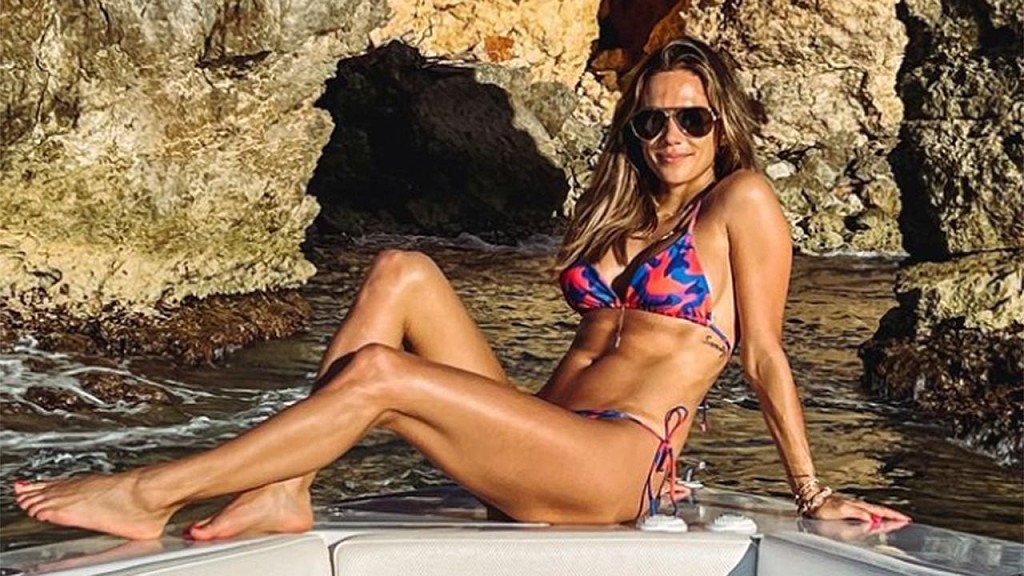 Jana Kramer is having the time of her life on vacation.
In a series of pictures posted to her Instagram, Kramer showed off her fit physique as she posed on a boat while on vacation in Anguilla. The singer has been posting about her getaway over the weekend, showing herself having a blast on the beach and at her resort's pool.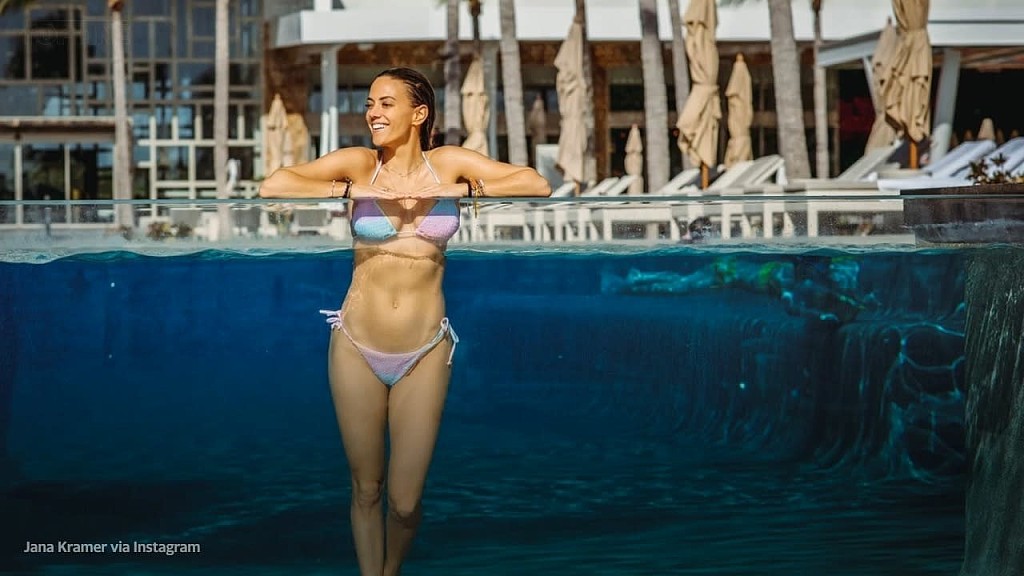 "A boat and watching the sunset….my favorite way to come back to me," Kramer captioned her latest post, in which she can be seen wearing a blue and pink print bikini and sunglasses. In a separate snap, she highlighted the beautiful view of the sunset.
The comments section on the post were full of encouraging messages, with one follower calling her "the most beautiful woman in the world," and another telling her she "just broke the internet with that swimsuit pic."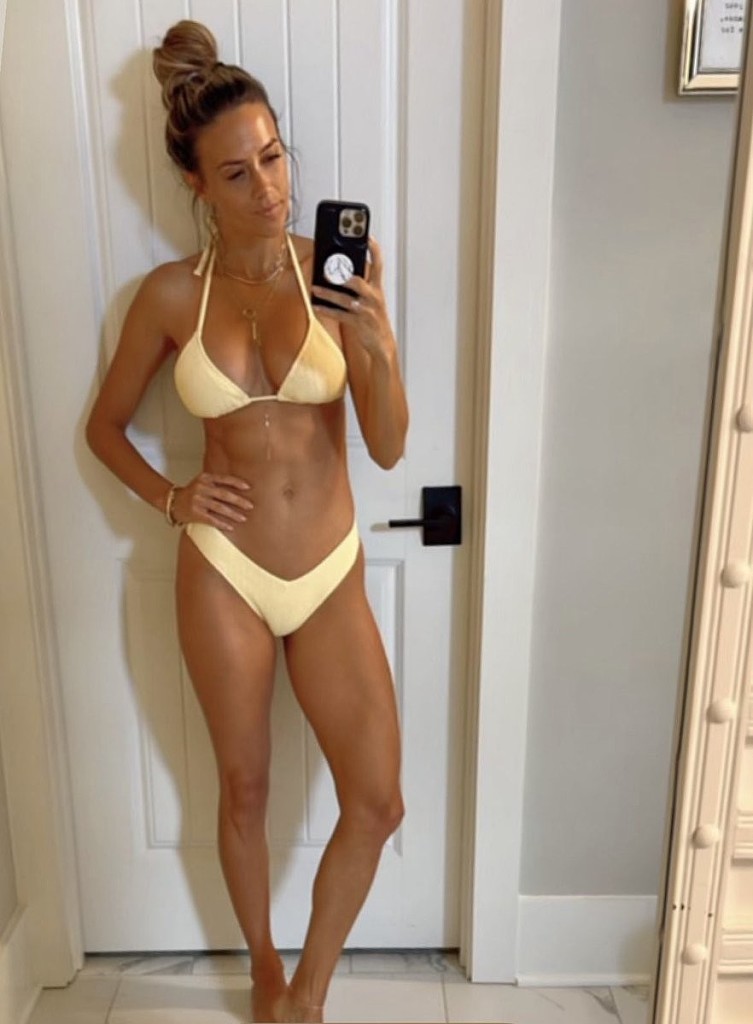 Many of the commenters wrote how nice it was to finally see her so happy, after Kramer continuously spoke out about her marriage to Mike Caussin, and the rough end to their relationship.
The two got married in 2015 and announced their separation a year later, after Caussin was unfaithful. They were separated for over a year, getting back together after the ex football player got treated for sex addiction, however after many attempts to repair their relationship, Kramer filed for divorce in April 2021, and it was finalized in July of that year.
During an October 2022 episode of the Facebook Watch show "Red Table Talk" with Jada Pinkett Smith, Kramer opened up about the moment she found out Caussin had cheated on her with more than 13 women, continuing to cheat even after the two had co-authored a book about the importance of forgiveness in relationships.
Kramer claimed that Caussin blamed the podcast the two hosted together as being a "catalyst" for him cheating, saying he felt "pressure to be perfect" due to the "spotlight" the podcast put on him.
"So then I felt like it was my fault because if only we didn't have that podcast he wouldn't have cheated," she said.
The country singer told the co-hosts that Caussin had first cheated on her a month into their relationship but that she kept trying to forgive him because every time he would promise to do better.
The former couple share two children together, a daughter, Jolie, 6, and a son, Jace, 3. Regarding their current co-parenting relationship, Kramer explained, "As long as we don't talk about our relationship, we're great."
She added with a laugh, "How rude is it though that they make divorced people co-parent. It's, you know what I mean? We got divorced for a reason."
(Tue 24) Views: 1,123
·
Read All Bikini News Daily
Link to story: https://bikininewsdaily.com/bnd/JanaKramerisshowingoffhe-3618