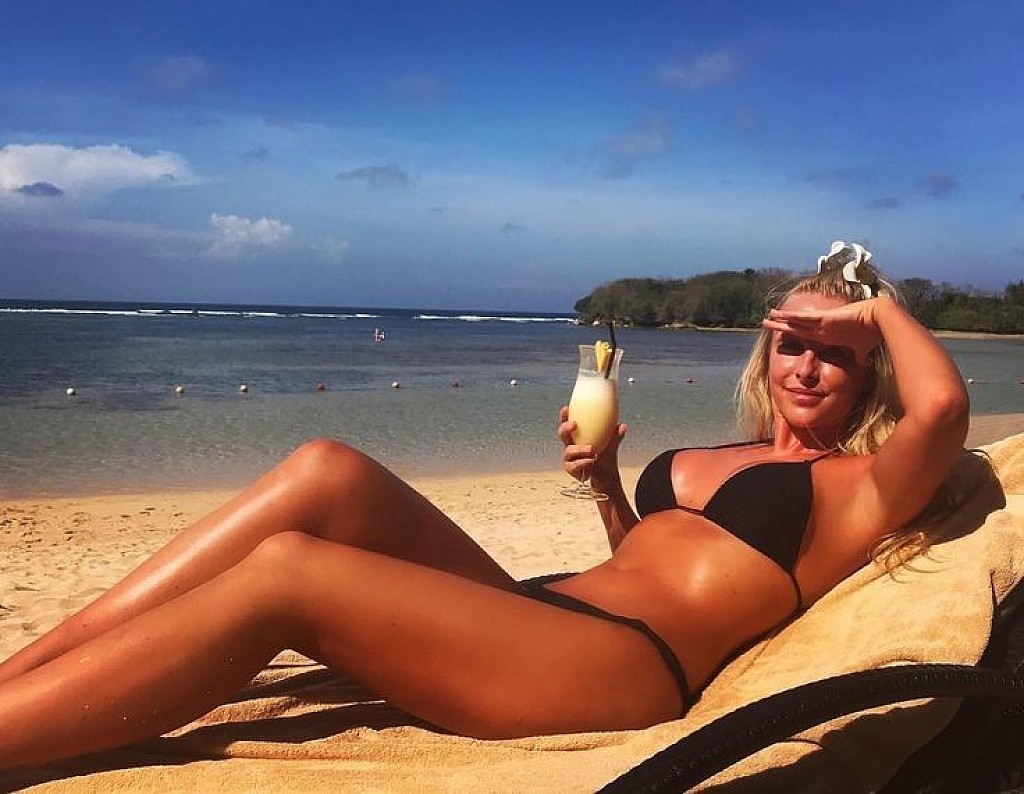 Courtney Veale is heating up social media – in her swimsuit. The Below Deck and The Challenge star shows off her incredible body – and a sunburn – in a bathing suit in one of her latest social media posts. "Burnt my butt," she captioned an Instagram Reel of herself taking in outdoor shower to cool off.
"Fitness has always been a big part of my life. I feel like it's helped me mentally so much. It has such a good impact on my mental health, so that's why I really try and keep in a good routine," Courtney told Closer about how she prioritizes exercise. While her workouts of choice change "depending on how I'm feeling," her favorite thing to do is go to the gym. "I have a personal trainer two or three times a week with who I really like doing heavy weighted training, just because I feel like I can't really do that on my own," she said. Typically she hits the gym "like, five, six times a week," she revealed. "That does include either gyming on my own, or with one of my PTs. I'm not very good at doing cardio anymore, I get in there and the last thing I want to do is cardio, so I do more weight training."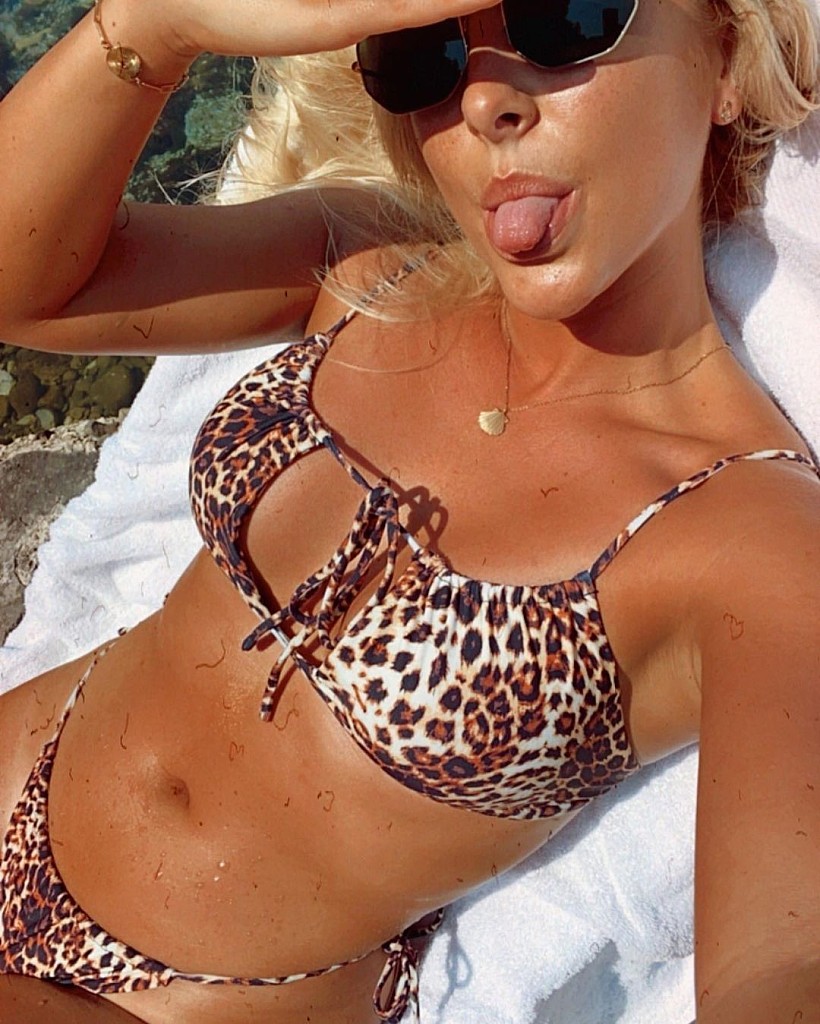 "I also love yoga, focusing on my breathing and breathwork stretches," Courtney told Closer. "I go to yoga three times a week but I also try and do some yoga at home, especially in the mornings. Doing a stretching session after lifting heavy weights can be important, because you can kind of feel like you lack mobility after that, especially if you don't really stretch."
Courtney also makes sure to get her steps in. "I love going for walks and being outside, as well," she said, adding that she also might go for a "little" run. "I think walks are so beneficial, going for a walk is really underestimated. Sometimes the last thing I want to do when I wake up in the morning is go to the gym and if I am feeling that way, I'll just go for a walk. After I've had the fresh air and all the positivity has gone to my brain, I'm like 'maybe I will go to the gym.' Yeah, I feel like a walk is probably the most underestimated activity you can do."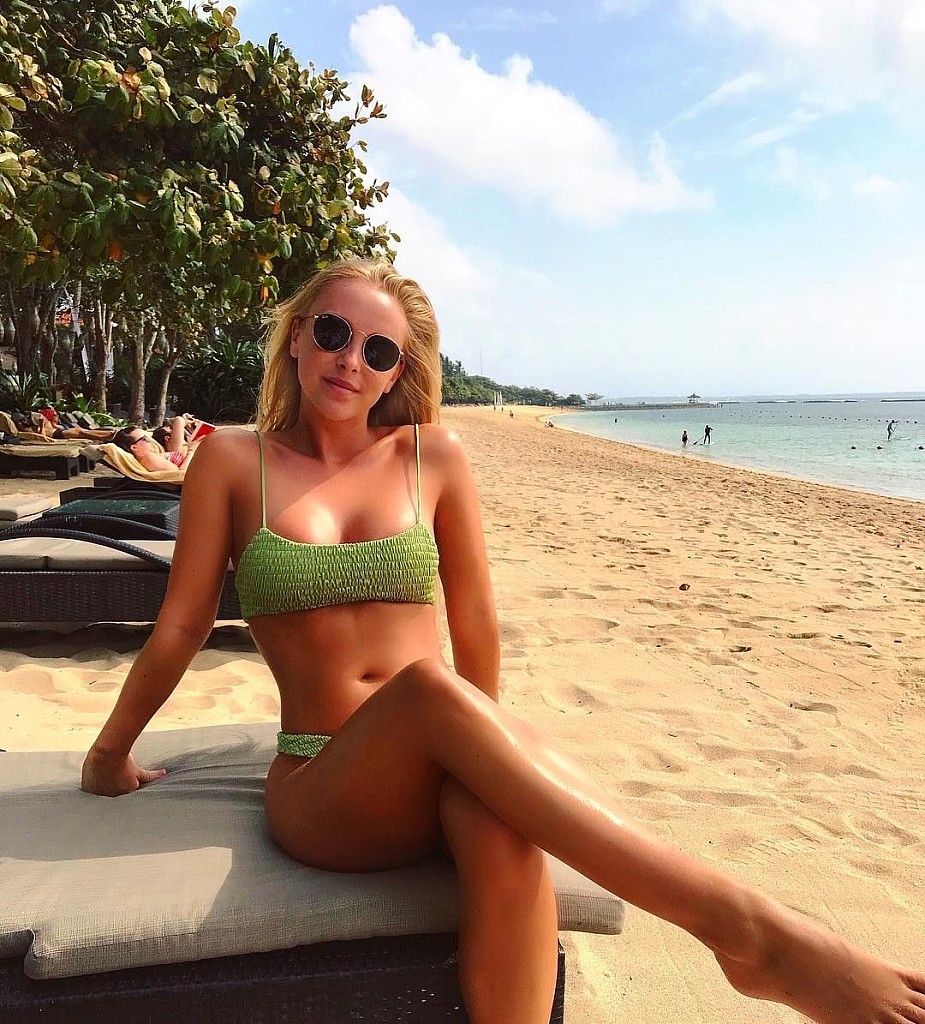 Healthy eating is also a priority for Courtney. "Nutrition comes into it a lot, as well. If you try and fuel your body with good nourishing stuff, it's not as bad when you don't work out as much and you don't feel as guilty for it," she said. "Cashew nuts are my go-to snack at the moment. I also love celery with soft cheese or hummus."
Even when she is on the boat and doesn't have a lot of workout equipment, Courtney makes sure to exercise. "I'm always stretching, using booty bands and doing resistance band workouts in my cabin because you don't need a lot of space for that," she told Closer.
Courtney is a multitasker. "I love reading at the moment, but I like to read while I walk. Nobody can get their head around it, but I literally love it!" she confessed. One Harvard study published in Social Science & Medicine found that people who read books regularly had a 20% lower risk of dying over the next 12 years compared with people who weren't readers or who read periodicals.
(Wed 31) Views: 433
·
Read All Bikini News Daily
Link to story: https://bikininewsdaily.com/bnd/CourtneyVealegotasunburn-3949