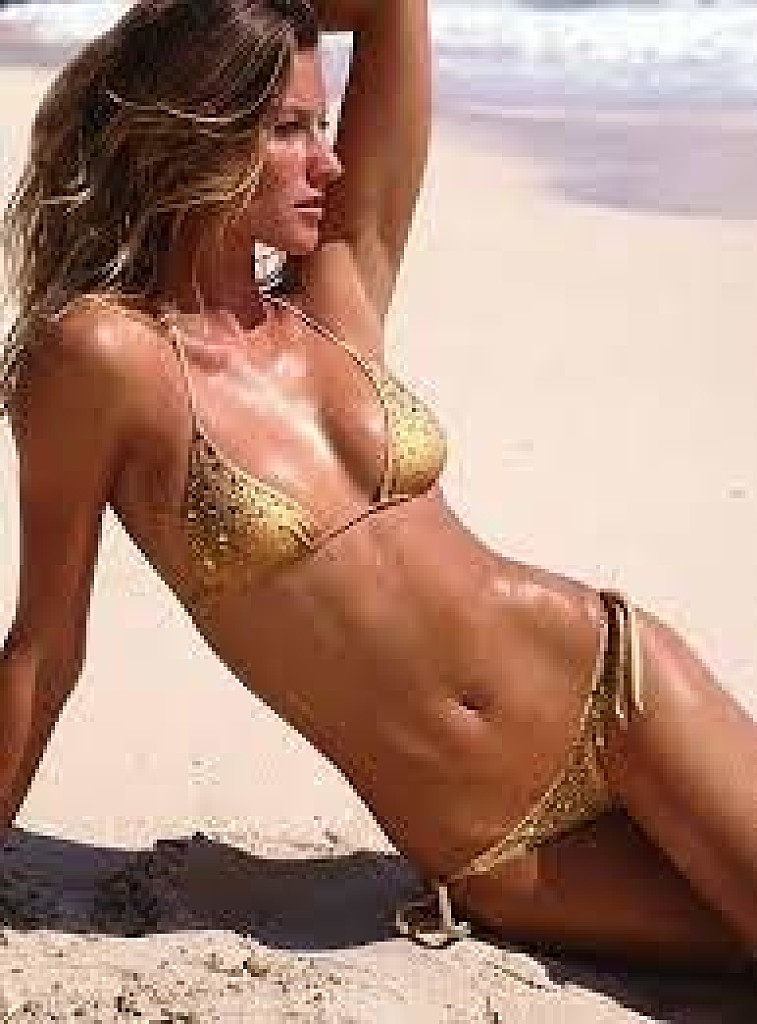 Gisele Bündchen is one of the most successful supermodels of all time. She was one of the most well-known Victoria's Secret Angels. Bündchen popularized the "horse walk" on the runway.
She has also modeled for brands like Dolce & Gabbana, Versace, and Ralph Lauren. Bündchen has also dabbled in music and acting—and advocacy. "Mother Nature is our greatest teacher. She shows us that everything is interconnected and interdependent. Her power comes from her diversity and it depends on it for its survival. Just like with people, our differences are our strengths, and we get stronger when we work together. Nature doesn't judge or divide. She nurtures.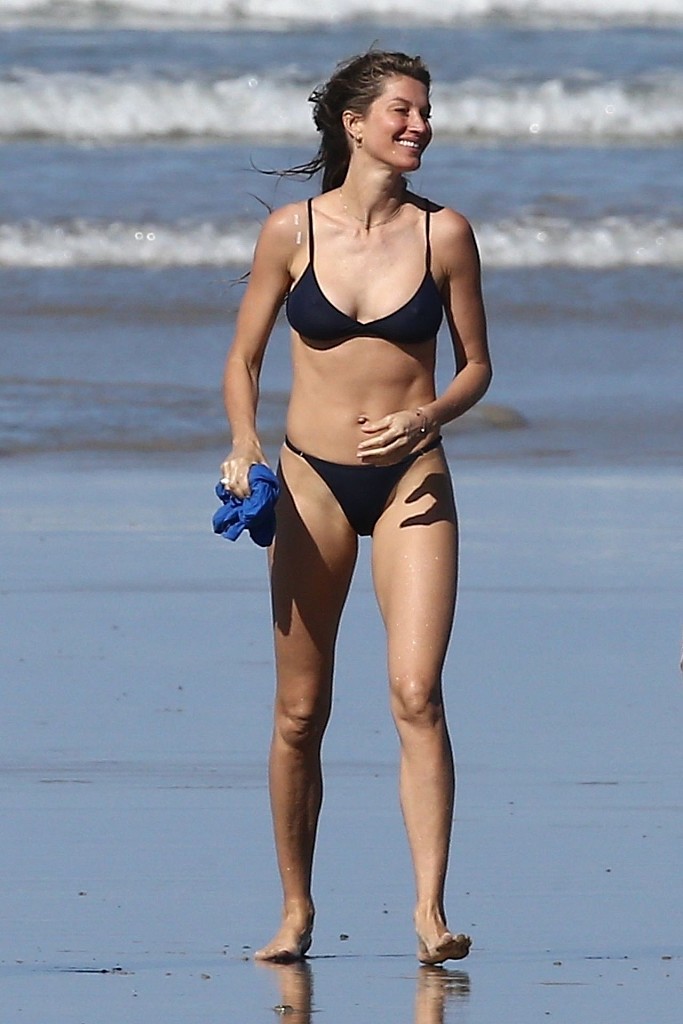 She reminds us that every form of life is sacred, and important, and has its own special role in creating balance, so all of life can flourish. Nature has the answers–and by observing her, and mirroring back her example, we can all thrive. This is our home, and our choices create our future. #WorldEnvironmentDay ," she wrote on Instagram, posing in a bathing suit.
Bündchen shared some of her wellness secrets in an interview with Vogue France. She says that she makes sure to eat healthy. "I think we are what we eat. And that food should be our medicine. It is very important to drink plenty of water and eat food that comes from the earth, like fruits and vegetables, rather than processed food. All of this is reflected directly on the skin."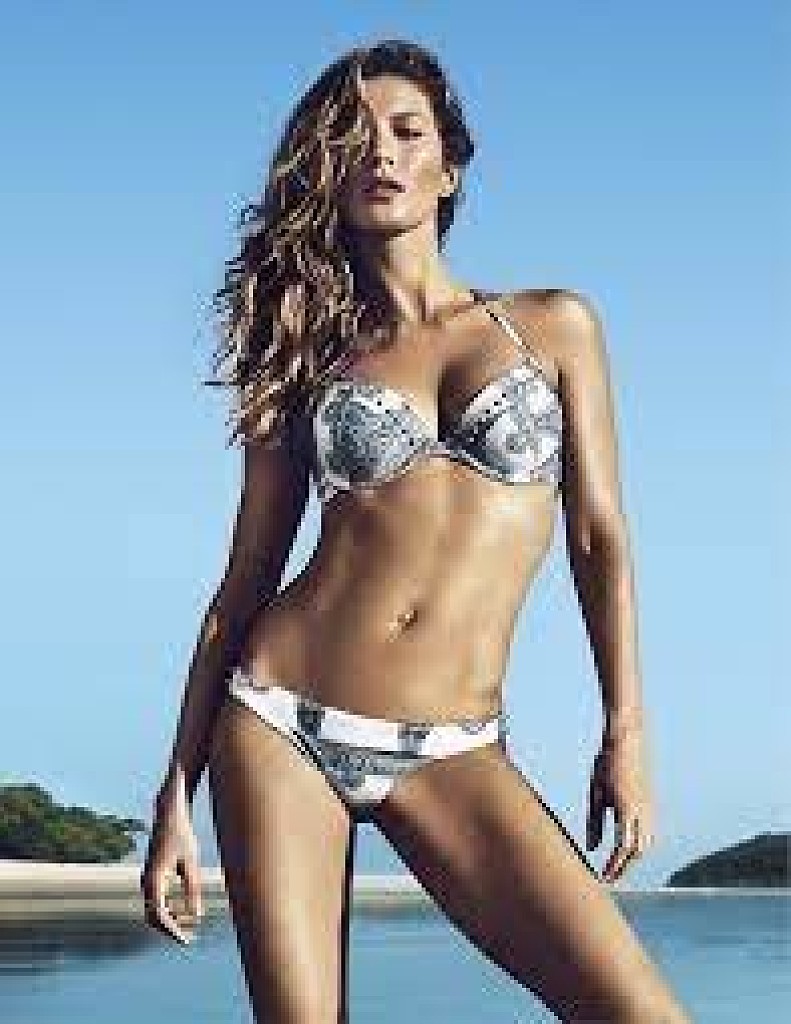 Bündchen tells Vogue France that one of her biggest health and skincare secrets is staying hydrated. "Water is your best ally to have beautiful skin, so you need to drink plenty of it. I also rely on electrolytes, which help better absorb water and increase hydration tenfold. I take a drink with a lemon flavor which is a very good bonus.
Bündchen tells Vogue France that she struggles with anxiety and mental health. She says that she likes to do breathing exercises to help with this. "There is one breathing exercise that I did a lot of when I was prone to panic attacks that still helps me refocus today: alternate breathing. You just have to inhale, block the right nostril to hold your breath for a few moments and then exhale from the left nostril. Then, the same with the left nostril. You can continue the exercise for 1, 5, or 10 minutes depending on the time you have available, as soon as a need for calm is felt."
Bündchen shared some of her skincare secrets with Vogue France. She says that she likes to use coconut oil on her face. "I always remove makeup with organic coconut oil (the same one I use for cooking) because it is, in my opinion, the easiest way to remove all traces of makeup. I put it all-over on my face, remove it with a cotton ball and then rinse it all off with lukewarm water."
For Bündchen, skincare at night is extremely important. She broke down her routine in her Vogue France interview. "In the evening, on the other hand, I clean my skin, sometimes I exfoliate it, then I draw my serum, a moisturizer, from time to time a mask, an eye contour, and I'm ready to go to bed. It is very important to put on your moisturizer at night so that the skin has time to absorb it."
Bündchen is all about positivity. "Even more essential: surrounding yourself with positive thoughts, having constructive conversations, reading and watching inspiring things," she tells Vogue France. "Because beauty is not limited to what you put on the surface of the skin, but also what you decide to bring to your body and your mind. And then there is love, the love that we have for ourselves and for others."
Bündchen shares a lot of her favorite workouts on Instagram. One thing she likes to do is go biking. She shared a biking video on her page, captioning it, "We all have our fair shares of trials. Every laugh, every fall, every experience, the good and the bad, everything is here to teach us something and help us grow. Nothing is permanent. So let's enjoy the good moments and learn from the bad ones. Every day is a gift!"
(Tue 6) Views: 570
·
Read All Bikini News Daily
Link to story: https://bikininewsdaily.com/bnd/GiseleBndchencelebratesM-3965