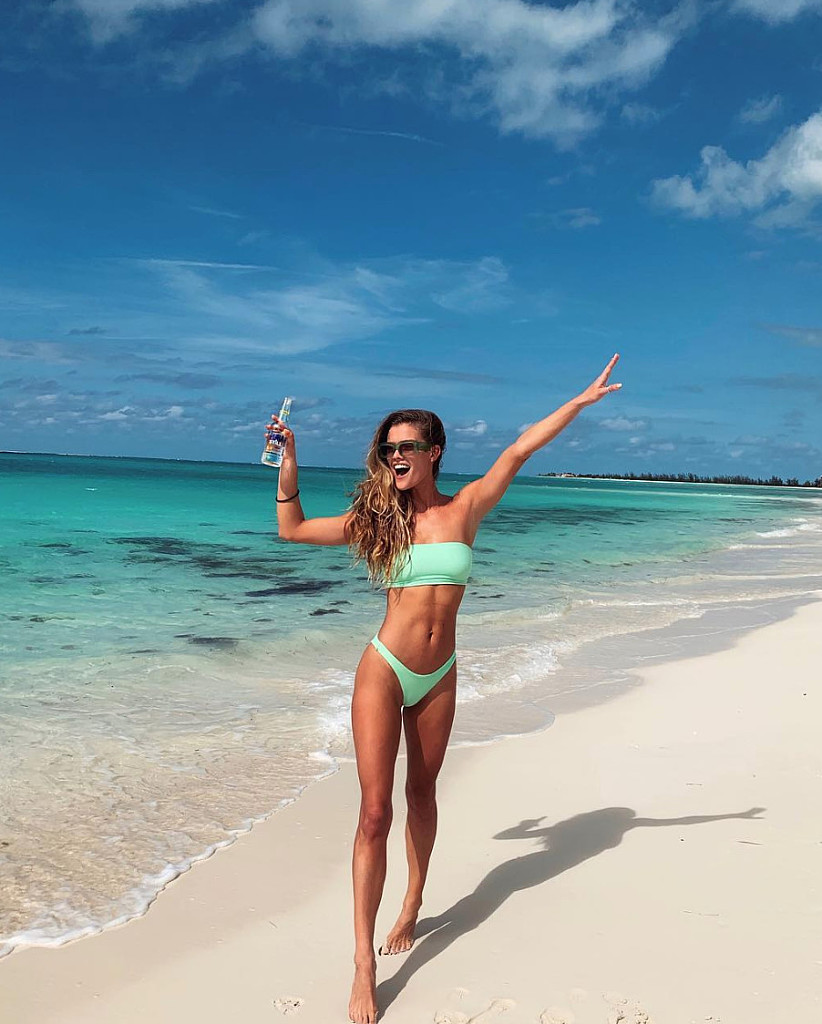 Since the Sports Illustrated Swimsuit model got personal on Instagram about her harrowing ordeal in 2018, the 27-year-old says she has a newfound purpose. Agdal is keeping busy these days encouraging other women to embrace their curves and so-called imperfections, particularly on social media. And according to Agdal, the responses she has received from people have only inspired her to change the way she approaches her career.
Agdal spoke to Fox News about how she deals with insecurities today, being discovered by SI.
About how she stay in shape she told " I'm not going to lie, I do work out five to six times a week and I do that year-round. I think it's important to remember that working out and taking care of yourself should not be something that goes with the season of summer. It's a lifestyle and it's just pretty much something I do every day for my mental health, physical health. I just overall feel so much better when I stay active. So I try to do it yearly, every single day if I can, just for that purpose."
When she was discovered she said "Sports Illustrated started ... Oh my God, is that seven years ago? I went to a casting, I met MJ... I got the call that I was up for my rookie shoot and that was the first year with them."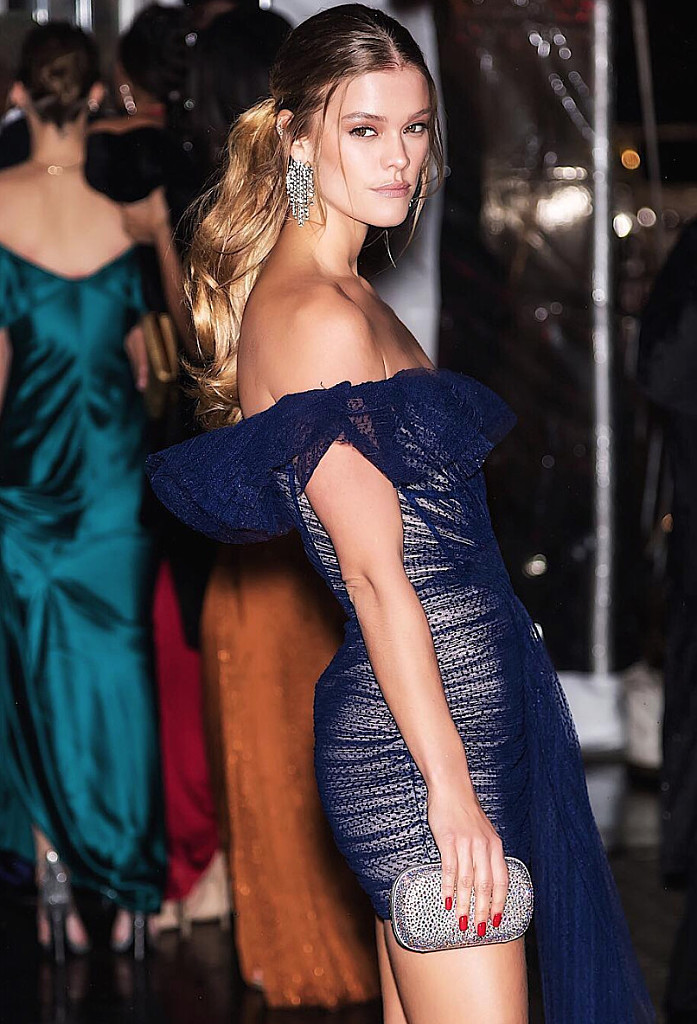 "And then two years later I got the cover with Chrissy Tiegen and Lily Aldridge... I love Sports Illustrated Swimsuit... They supported me and they support other women. It's just incredible how they incorporate so many different body types and skin color and whatever it is. They just embrace every woman as we should." She continued
About Where her your confidence came from she spoke sincere " I don't know where my confidence comes from... Some days I wake up and I'm feeling low and I don't feel great about myself. I think that's OK too. And then on other days, I'm... fun and happy Nina. But I think it just comes from a lot of years of just getting to know myself, doing what feels right, self-care and really practicing it every single day. And talking to yourself in a different way.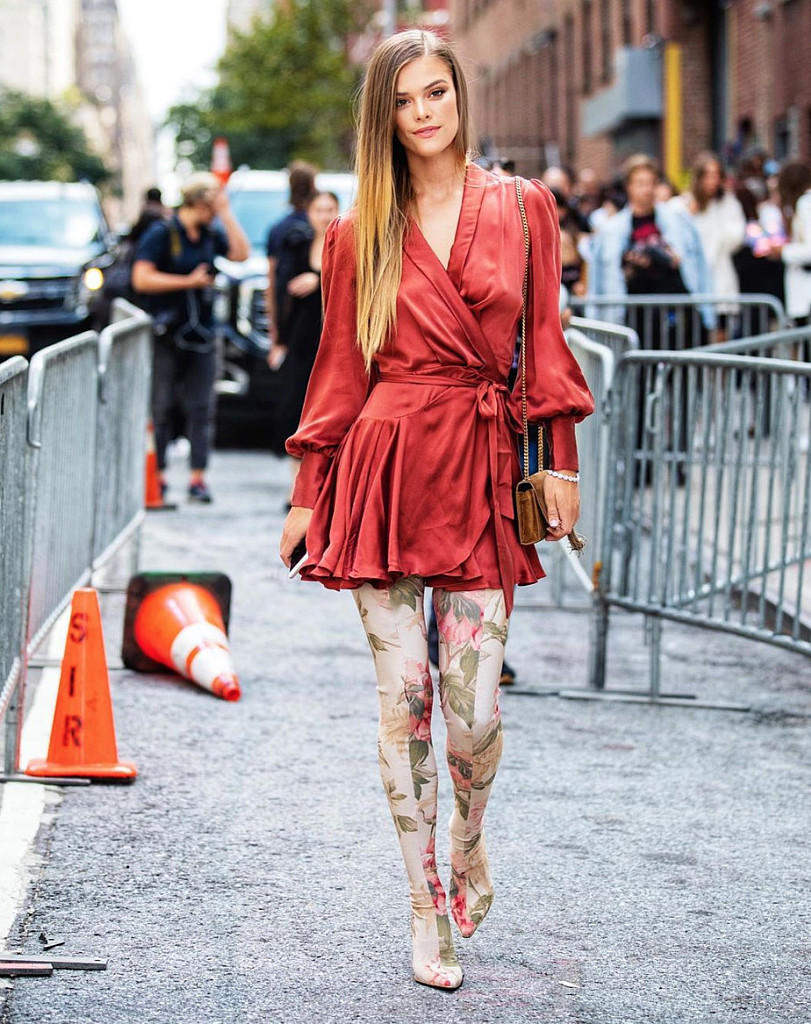 It really just takes yourself to stop when you do it and be like, "You know what? This is not OK. I wouldn't speak to anyone else like this so why am I even talking to myself like that?"... But that being said, there are days where I want to crawl into a hole and I don't feel great about myself... then I come out on the other side and I'm like, "OK, let's get after it."
How important has it been for Agdal to show other girls that you can embrace your curves no matter your size?It's definitely been super important for me to speak up about it. A little more than a year ago I had an incident where a magazine came out and said that I was too big for the magazine, the clothes, and I wasn't the image that they thought I was going to be. And that made me really upset, I hadn't spoken out about how I have been bullied or... body shamed, in the industry.
And just me speaking up about it... a number of women and parents and moms and girls are responding to it, saying, "Thank you so much for being open about this, the fact that you're dealing with it. I deal with this on an everyday basis and you speaking up is hopefully just going to try to make this world a better place in terms of this body shaming."
(Sun 15)
·
Read All Bikini News Daily
Link to story: https://bikininewsdaily.com/bnd/727