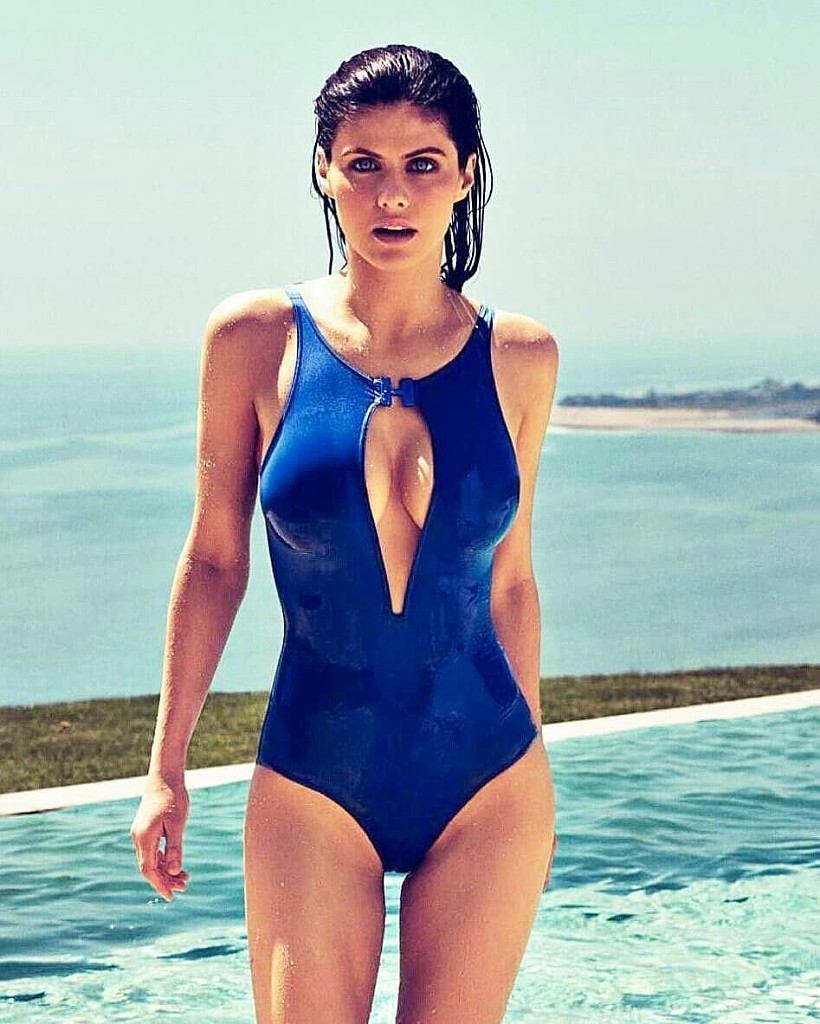 Alexandra Daddario, the breakout star of The White Lotus and the Baywatch movie, loves to spend time at the beach when not at prestigious events like the SAG Awards or Contenders Television. And she makes sure to get some stunning photos for her social media accounts. Daddario posted a new photo on Instagram of herself posing on the rocks in front of the ocean. She wore a strapless blue swimsuit and a white baseball cap. Daddario captioned the post simply: "Beach."
Daddario has a busy schedule. Naturally, this can be extremely stressful for her to deal with. However, she tells Delish that she makes the most of whatever free time she has, and does things that help her manage stress. "I do a lot of yoga and am all about treating yourself with love if you're having a stressful day," she says.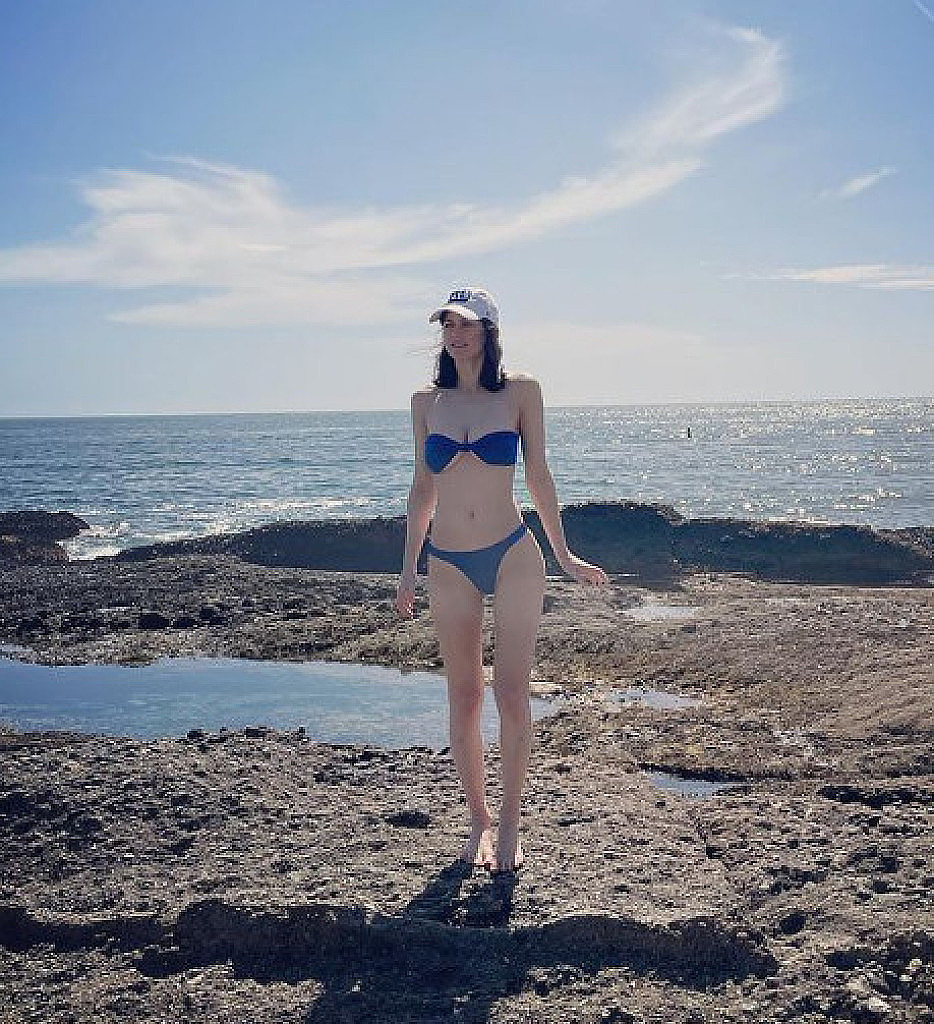 As Daddario previously mentioned, she loves yoga as a way to both de-stress and as a way to help her stay in shape. "Yoga helps you learn to deal with stress in a different way," she explains to Delish. "It's a great way to turn your brain off in a world where we're all running around and on our phones all the time. [Yoga and meditation are] an awesome place to start."
Daddario broke down her daily diet and approach to food in an interview with People. She says that while she mostly eats healthy, she allows herself to cheat every now and then. "I eat what I like, even if I know it's not ideal sometimes," says Daddario. "You have to allow yourself to cheat. I know if I have some ice cream at night it's not going to affect me negatively. Enjoy your life!"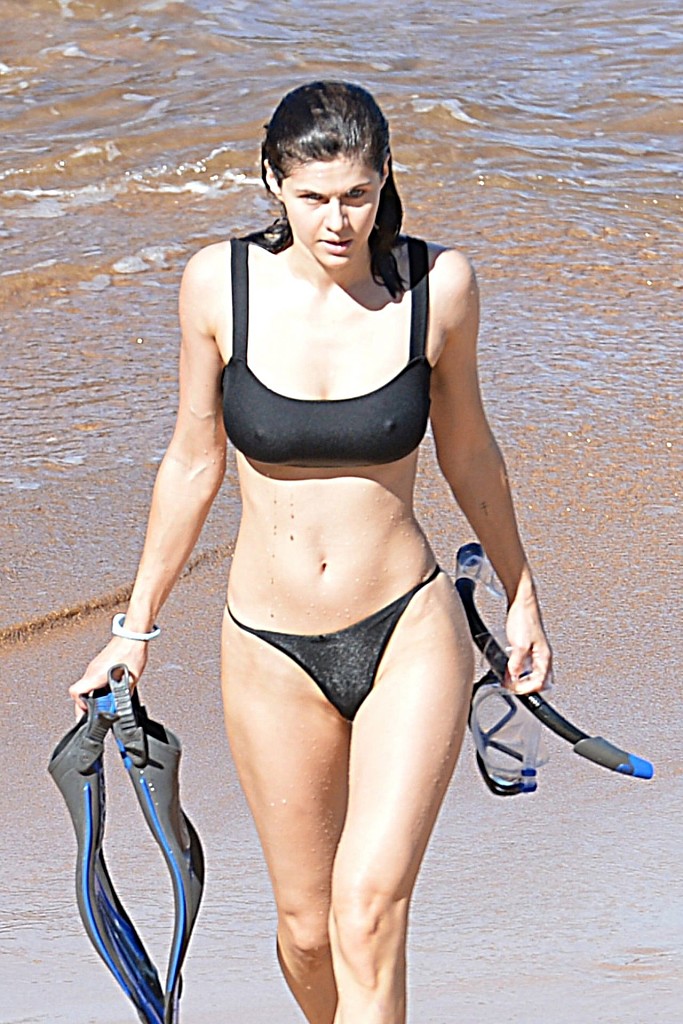 Daddario tells People that she tries to not obsess too much when it comes to food. She says that she takes a relaxed approach, and this actually helps her eat healthy in the long run. "I try to stay away from anything unnatural, but if you are trying to stay healthy and you get too hungry, it will only be more difficult to stay away from things like too much sugar if you don't give yourself what you want sometimes. I'm focused on being healthy and not stressing or obsessing over food."
Daddario starred in the 2017 film adaptation of the TV series, Baywatch. In order to get herself in shape for the role, the actress began doing weight training, and still continues to do so. "For Baywatch, I started doing weight training, which I had never done before, and I saw a huge difference," Daddario told Women's Health. "It was kind of amazing, the transformation I went through."
(Sat 3) Views: 472
·
Read All Bikini News Daily
Link to story: https://bikininewsdaily.com/bnd/AlexandraDaddariolovesto-3491