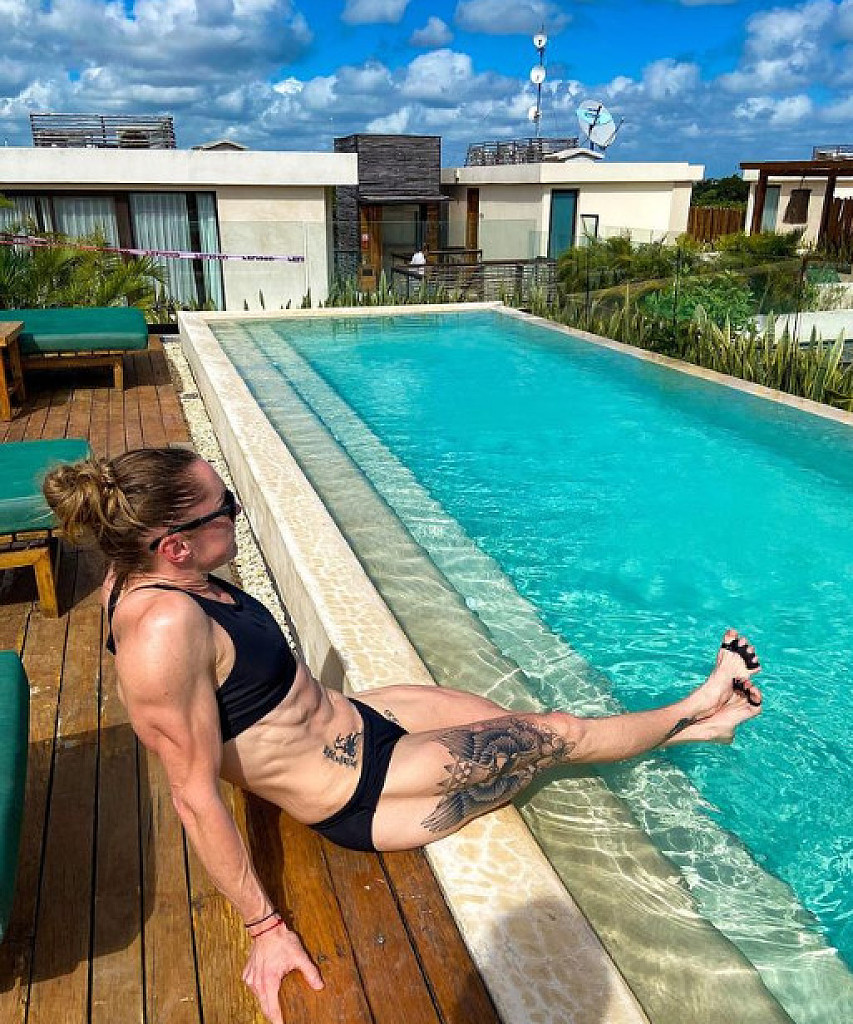 Briggs fell in love with the sport after competing in the CrossFit Games for the first time in 2010. She was the only British winner of the Games in 2013. She had hoped to make the Games one more time by qualifying through Strength In-Depth this week, but she finished seventh and was content to say her final goodbyes in front of her home crowd.
Samantha gave us views for days as she relaxed by the pool, her hair in a messy bun while her bulging abs screamed through her black bikini set, and we got a clear view of the ink on her thighs. She does, however, finish her look with a pair of sunglasses.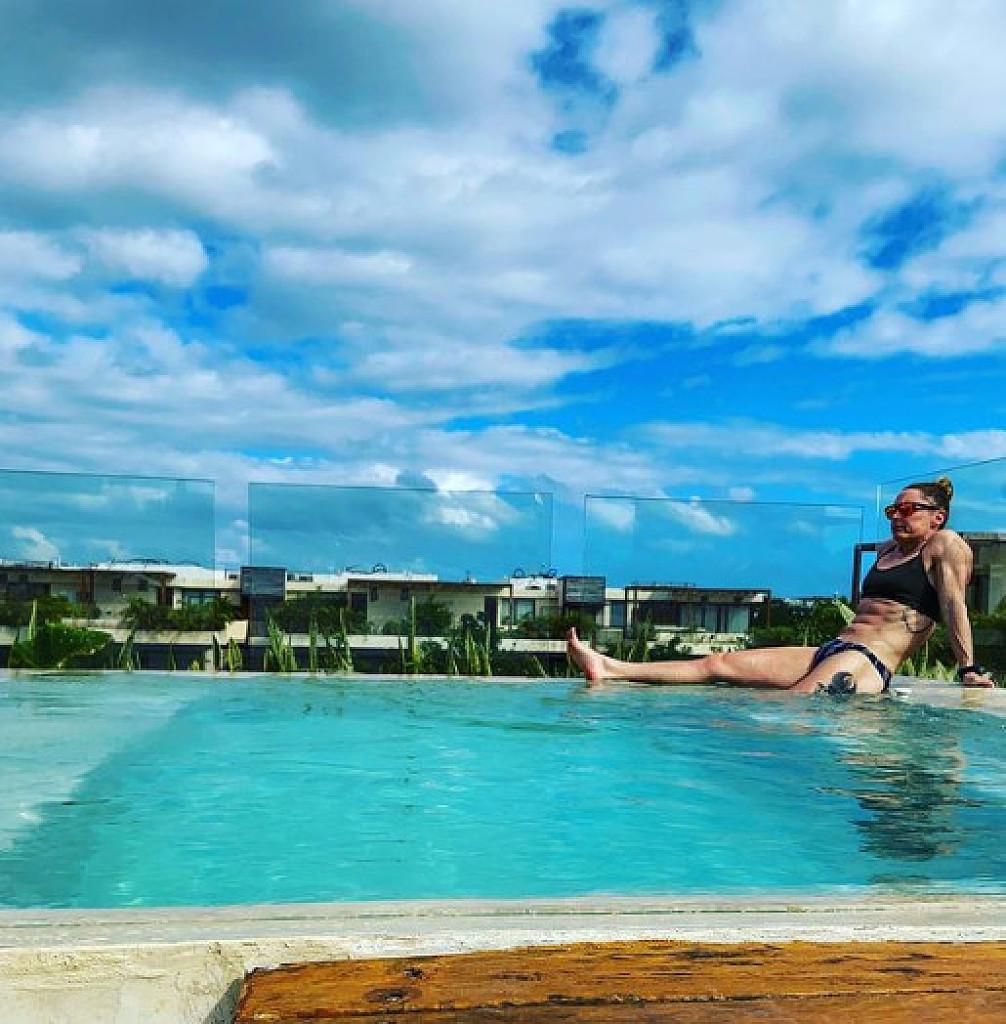 Briggs explained that preparing foods for her is critical to maintaining her nutrition. Briggs, who describes herself as a "creature of habit," eats the same breakfast every morning: a bowl of oatmeal with protein powder, dates, and almonds. She usually sips a carbohydrate-infused drink during a long training session after her oatmeal breakfast.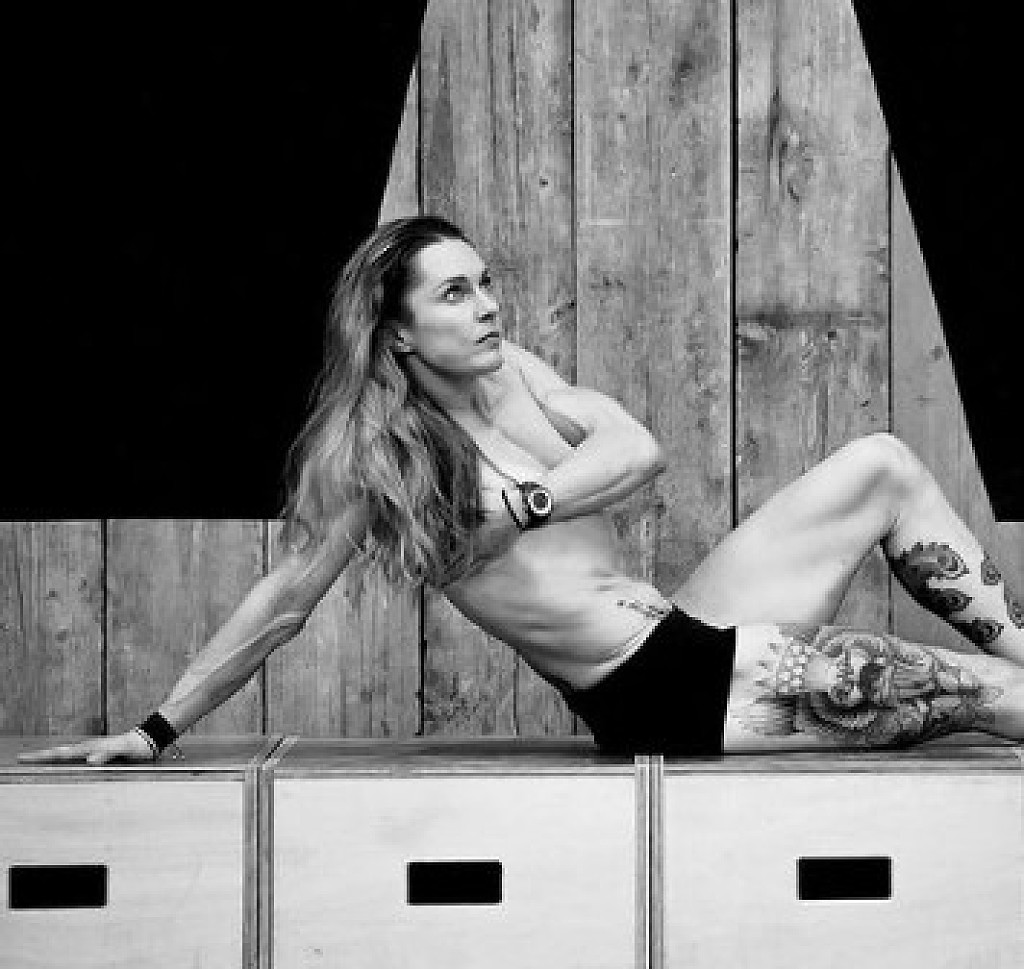 Lunch is "typically" a pre-prepared protein, such as chicken, salmon, cod, or tuna, with some rice, which the 40 years old eats with a salad, often with avocado. Briggs eats a small snack on her way to her second training session of the day, and she usually has some baby food halfway through training for some easy-to-digest carbohydrates. She consumes a protein shake infused with carbs.
Dinner is Briggs' main meal of the day, and it usually consists of red meat—these days, bison patties along with rice, sweet potatoes, and other vegetables. Finally, Briggs has a protein shake with almond milk and a banana or a bagel before bed.
Samantha Briggs, called it quits after finishing seventh in the Strength in Depth Semifinals this past weekend.
Unfortunately, CrossFit fans will have one less legend to watch in the future. The 2013 Fittest Woman on Earth, announced her retirement with just a few words and a photo of one shoe alone on the competition floor.
(Tue 14) Views: 245
·
Read All Bikini News Daily
Link to story: https://bikininewsdaily.com/bnd/CrossFitlegendSamanthaBr-3047