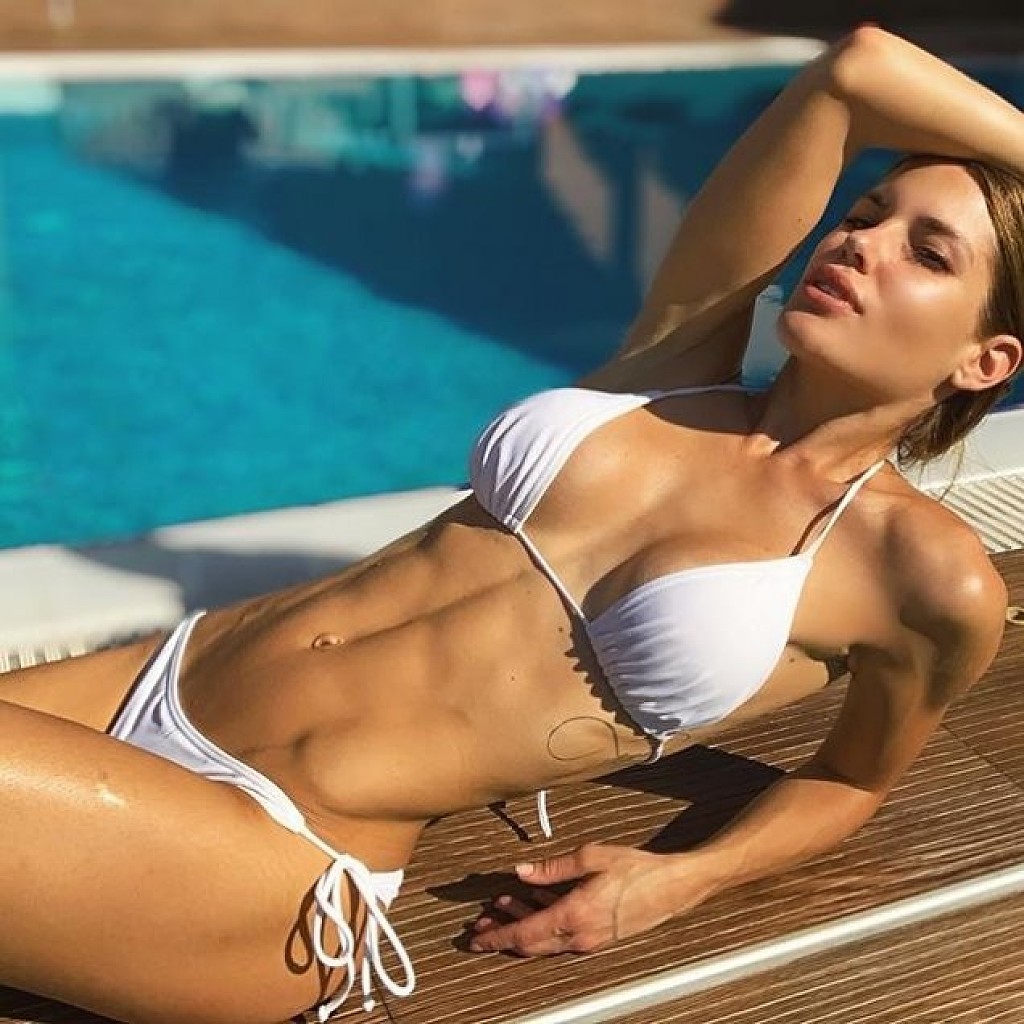 Gala Caldirola is a TV personality known for her roles in Volverias con tu ex and Bailando por un sueño. She's also no stranger to sharing gorgeous photos on social media. Caldirola just enjoyed a beach day with her family, and posted some highlights on Instagram. In one photo, she sat on a boat in a navy, green, and white striped bikini. Caldirola captioned the post, "To me, happiness is feeling peace."
Caldirola makes sure to workout as often as she can. She shares a lot of workout videos on Instagram. Caldirola doesn't always go to the gym to workout. Most of her exercise videos of herself at home. In a photo and video set, she is seen doing leg and arm lifts in her home. Caldirola captioned the post, "Take energy. Take sun. In the profile of #goodvibes is the complete home workout routine for work."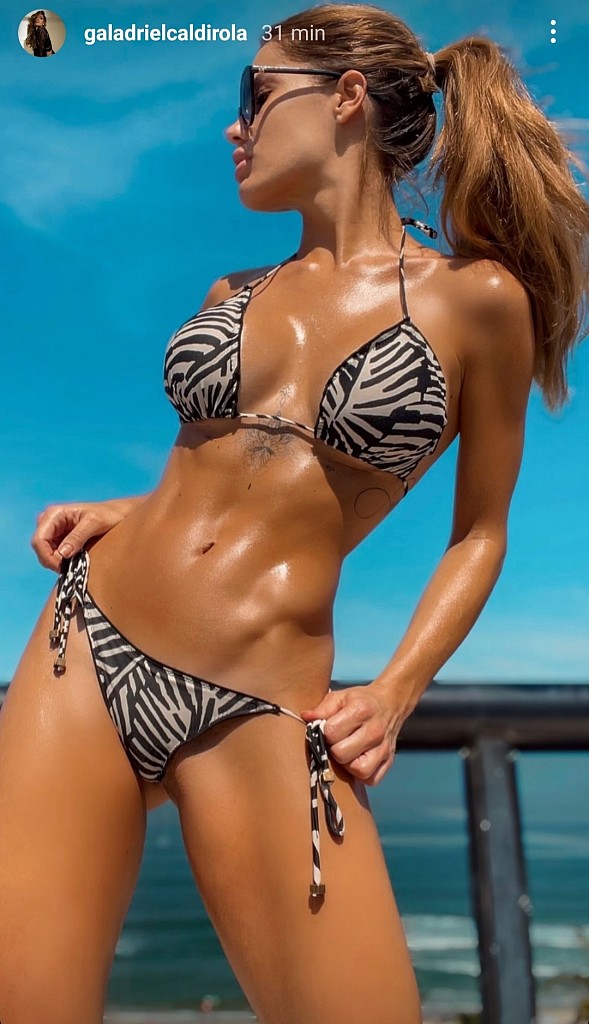 Caldirola spends a lot of time outside. She loves to travel and do a lot of outdoor activities. One thing she likes to do is go hiking. Caldirola shares a lot of posts on Instagram of herself hiking in different places. Caldirola posted a photo of herself in Brazil, captioning it, "Sugar stick." She also shared photos of herself hiking in Rio, captioning it, "Wonderful places in Rio de Janeiro."
Another outdoor activity Caldirola likes to do to stay in shape is go swimming. She shares a lot of photos on Instagram of herself in the water. Caldirola posted this photo of herself in a pool. She captioned it, "You have to worry less and enjoy more, because life passes very fast." She also shared these photos of herself in a pool, captioning it, "Pool Day: Expectation VS Reality. Swimming, sunbathing, relaxing and disconnecting! Until the kids arrive and the calm is over!!!"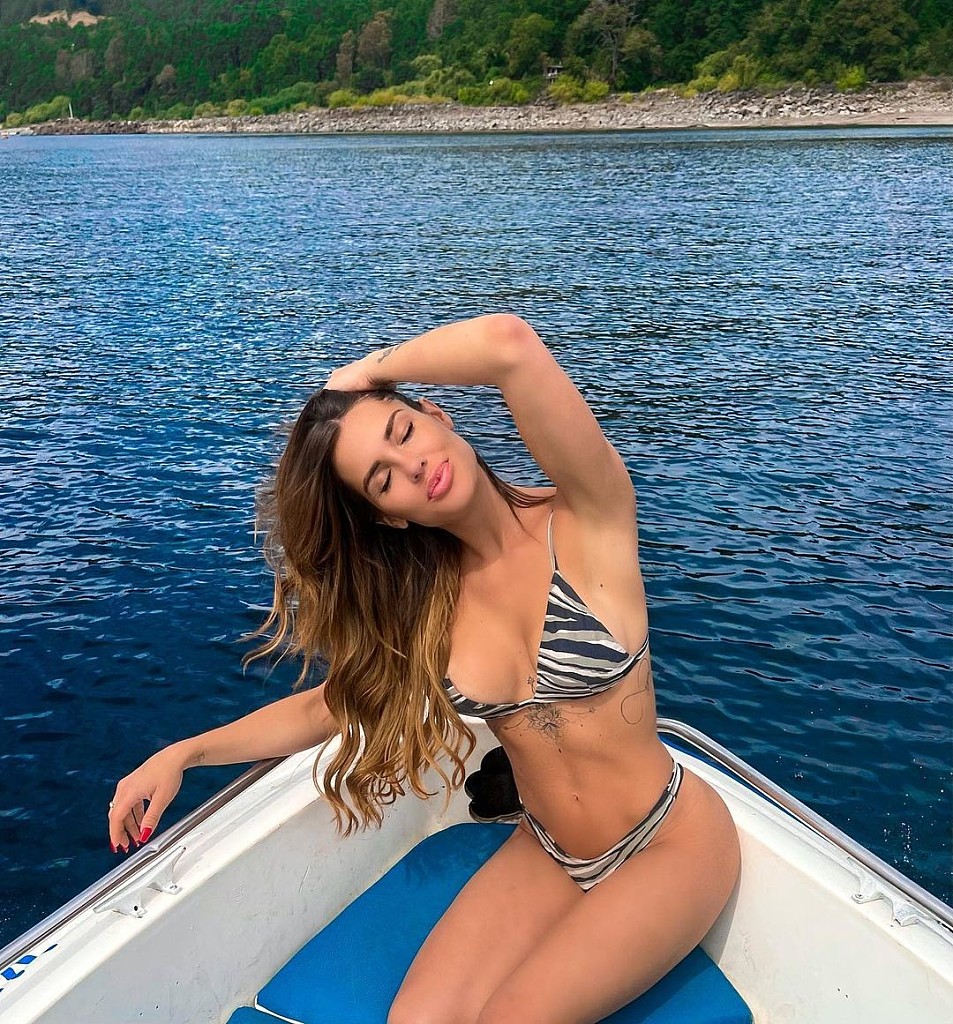 While on her trip to Rio, Caldirola made sure to see all the sights. One way she did this is by going paragliding. Caldirola shared this video of herself gliding over the city on Instagram. She captioned it, "There are experiences that are worth taking the risk for!!! If you come to Rio and want to learn to fly paragliding with someone who has a lot of experience, here is the Instagram of the pilot who accompanied me today @eduvoolivre."
Caldirola makes sure to eat healthy. One thing she enjoys doing is drinking smoothies and juices. She shared these photos of herself enjoying a juice at a restaurant on Instagram. Caldirola captioned it, "May life catch us smiling." Drinking juices and smoothies are a great way to incorporate more vegetables and fruits in your diet. The Mayo Clinic states, "Juicing extracts the juice from fresh fruits or vegetables. The liquid contains most of the vitamins, minerals and plant chemicals (phytonutrients) found in the fruit."
(Fri 27) Views: 727
·
Read All Bikini News Daily
Link to story: https://bikininewsdaily.com/bnd/GalaCaldirolajustenjoyed-3629