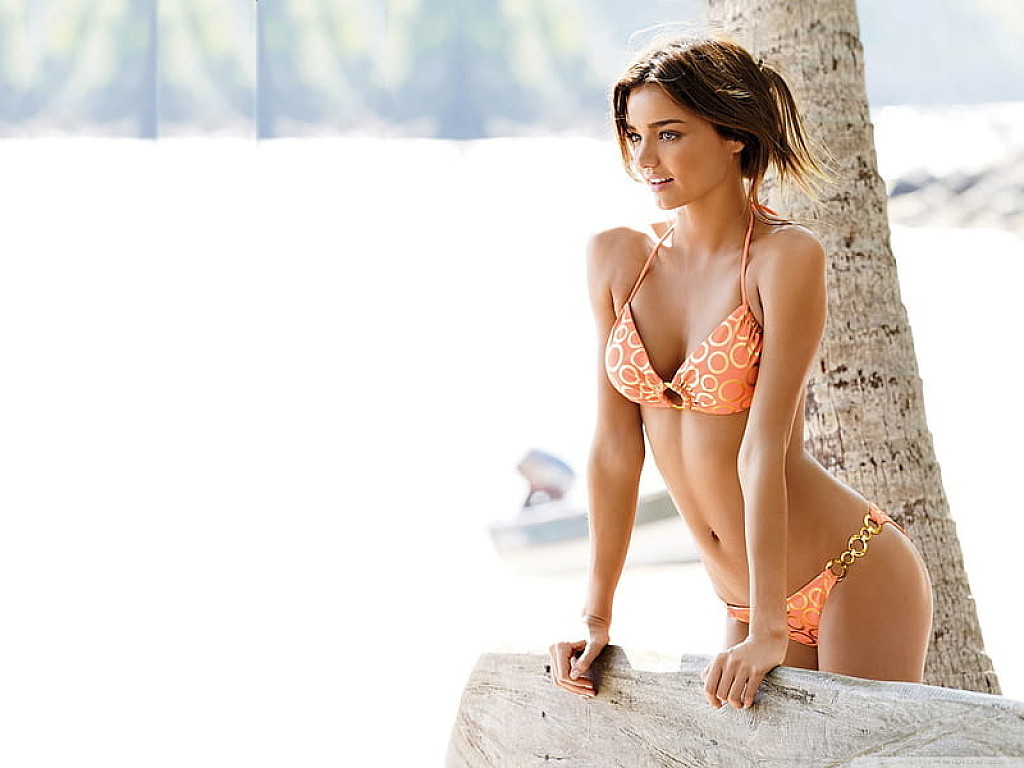 Model and former Victoria's Secret Angel Miranda Kerr recently enjoyed a beach day. Kerr shared some new shots on Instagram. In them, she posed on the sand in a white swimsuit with a white dress over it. She captioned the post, "Sunshine + salt water."
Kerr, like many, works with a personal trainer to stay in shape. She works with Megan Roup, and the two opened up about their experiences to Shape Magazine. Roup says that Kerr has a lot of motivation to stay in shape. "Miranda is a pretty motivated person when it comes to working out and has built a consistent routine with movement," Roup says. "I think, like most of us, having a support system, an accountability buddy, or community you can lean on to stay consistent with movement can be a big motivator."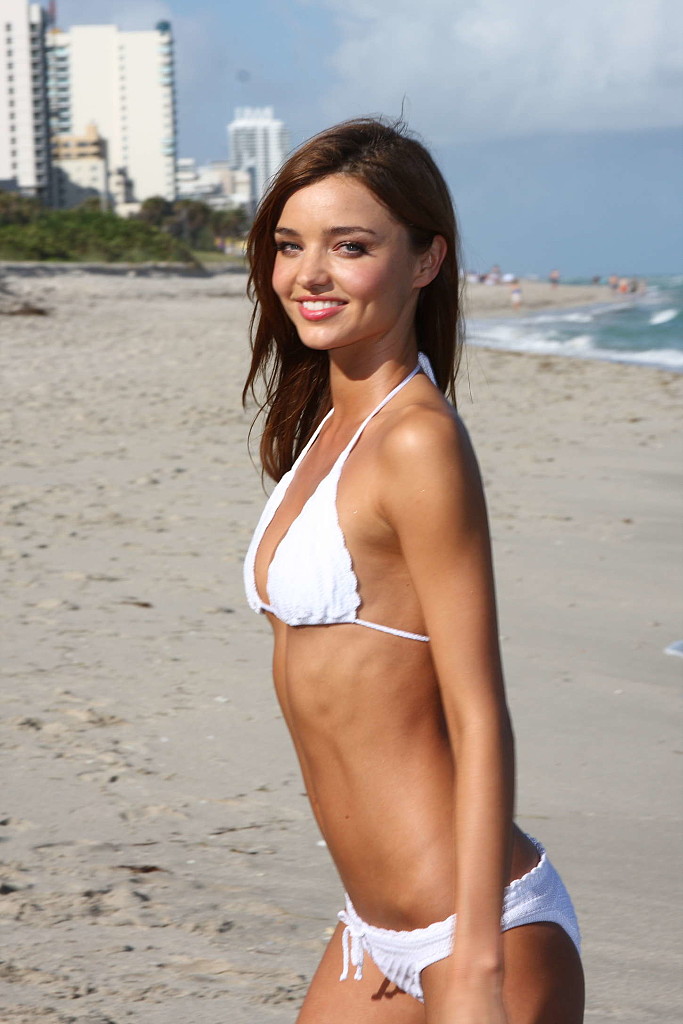 Kerr has a busy schedule, so she tells Shape that short workouts work for her. "Sometimes it can feel overwhelming to dedicate a full hour [to a] workout when you're so busy, which is why I love Megan's short, quickie options. You really feel like you are getting such great results and can do it in little 15- to 20-minute increments throughout the day."
Kerr is all about self-care. She tells Shape that she puts a lot of thought into what she does for it. "It's about what we eat, what we think, what we put on our skin, who we surround ourselves with, what we do, and what exercises fulfill us," she says. "Self-care is about nourishing your mind, body, and spirit. If we can take time to give back to ourselves, then we can give so much more to others."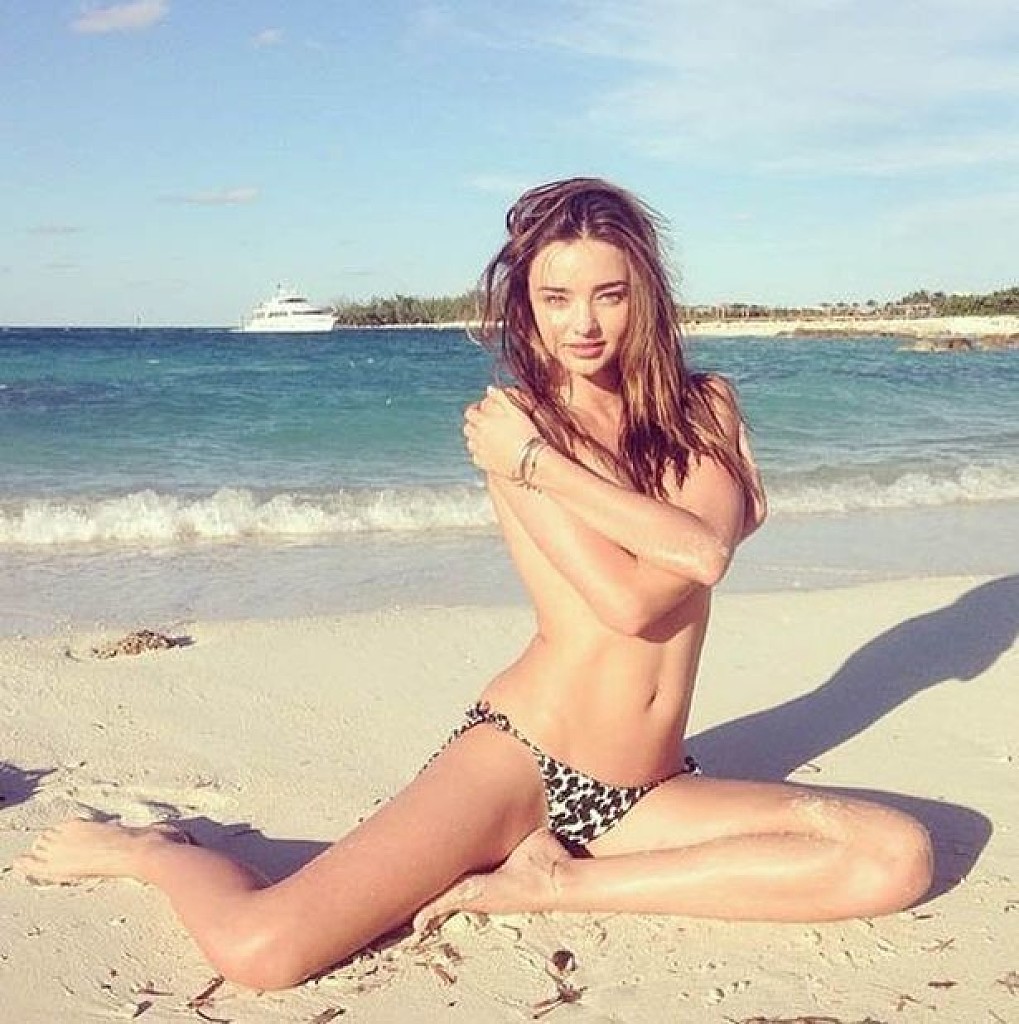 Kerr eats healthy, however, she does still indulge. She tells Shape that she believes in the 80/20 rule when it comes to her diet. "I also live the 80/20 lifestyle to stay balanced," she says. "So, I eat healthy 80 percent of the time, and indulge the other 20 percent of the time."
Kerr makes sure to stay hydrated, and it starts first thing in the morning for her. She tells The Skinny Confidential that she drinks three different things each morning. "I wake up in the morning, I have like 32 ounces of room temperature water, one lemon squeezed in that flushes everything out from the night with you sleeping, or maybe lack of sleep because you have a newborn. Then I have 32 ounces of cold press, celery juice. And the celery is really alkalizing for your system. It helps me with energy levels. It's helped with digestion. I really love it. After that, I have this medical medium smoothie heavy metal detox smoothie, and that's really good."
(Sat 11) Views: 203
·
Read All Bikini News Daily
Link to story: https://bikininewsdaily.com/bnd/MirandaKerrenjoyedabeach-3738