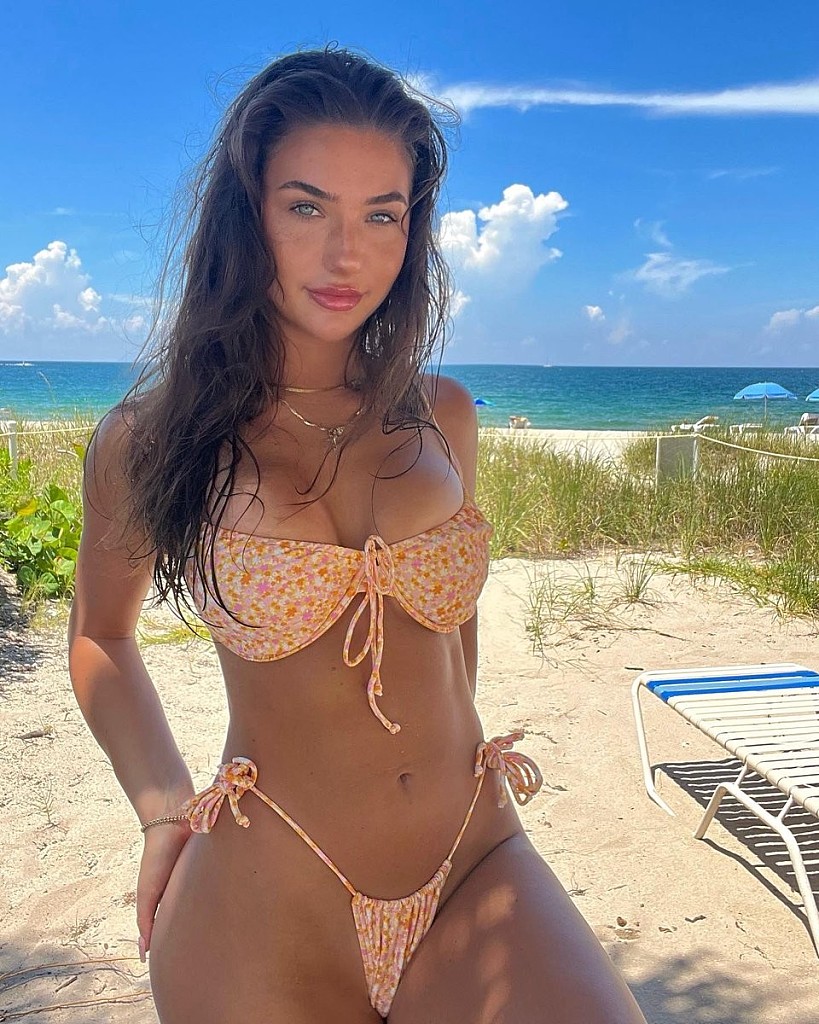 Olivia Mogan is showing off all her hard work at the gym in her swimsuit. The fitness influencer flaunts her fit figure in a bathing suit in one of her latest social media posts. "Work all winter, shine all summer," she captioned the series of Instagram snaps.
Olivia has been on her "training journey" for nearly 8 years. Initially, she did her own workouts but after hitting a plateau, hired a trainer. "Feeling so motivated again," she wrote in one of her Instagram Stories. She revealed in another that she works out five to six days per week.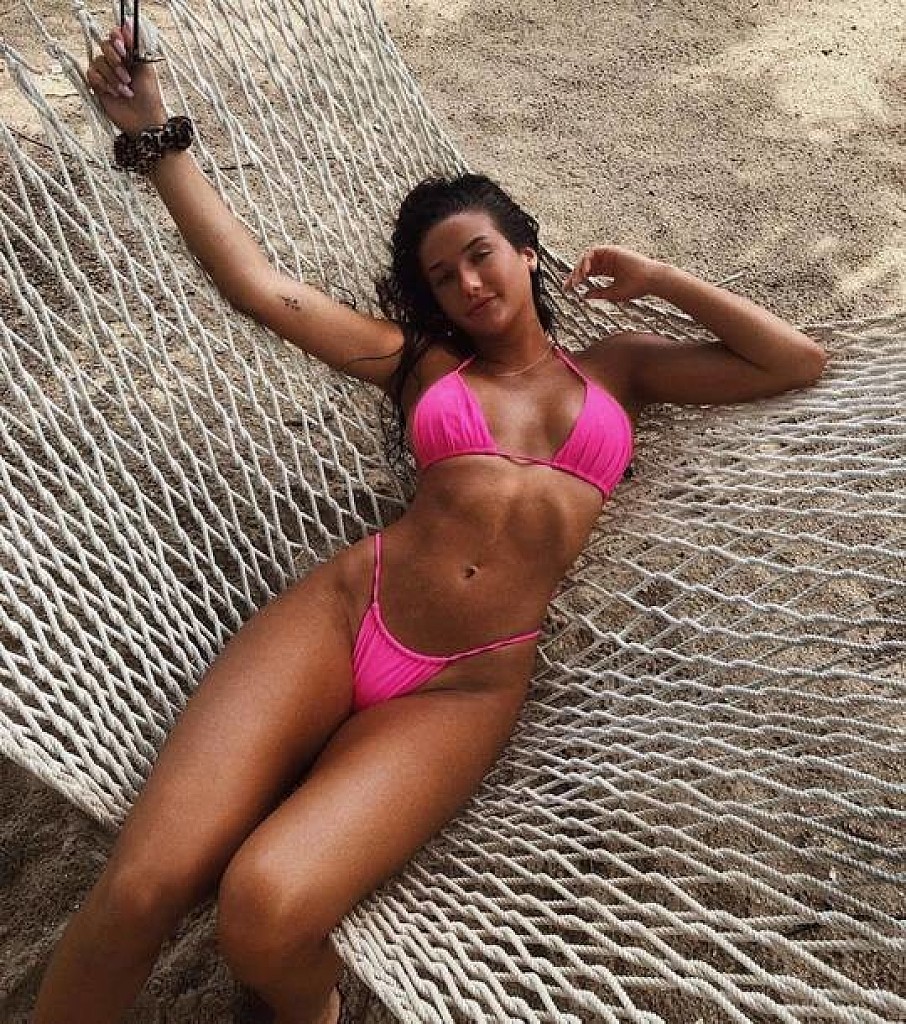 Olivia once said that she doesn't do any ab workouts. "I just do really heavy compound lifts which work my entire torso," she revealed in an Instagram Story Q&A. Her favorite area to train? "Back or quads," she revealed. She loves doing bent over rows and squats. However, she recently shared a video of the ab workout she is doing to get ready for summer. "It's time to cut for summer! I ended up doing 4 rounds x 30 seconds," she captioned it.
Olivia isn't a fan of cardio. She focuses on lifting weights in order to build muscl instead of losing weight. "The most I do right now is walking for like 10 minutes before I start if I feel like it," she said. Occasionally, she might do some sprints.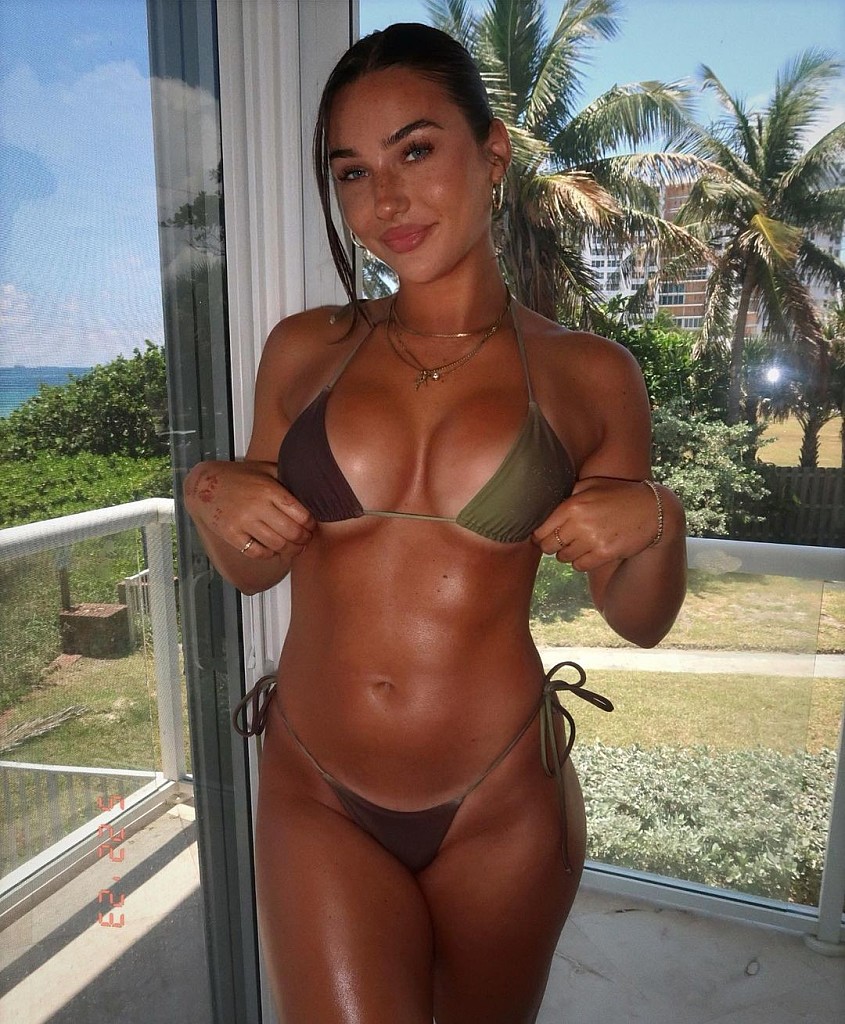 Olivia switches up her routine every four weeks and shares her workouts on her LivFit app. The subscription includes a few 4-week programs, a nutrition guide, and new workouts weekly.
Olivia exercises to gain muscle, not lose weight. "I'm finishing up my first 8-week bulk of the year on Friday, and ya girl has gained 10lbs and is looking a littttttleee fluffy (although I don't mind it!) ?? but now I'm excited to start cutting for summer!" she captioned a post. "Fitness is such a huge part of my life; my days really revolve around my workouts and what I put into my body. For some reason, I always liked to keep it to myself and didn't talk about it too much on here, but that is about to change! When I first started my fitness journey, I was coming off two ACL tears and just trying to build the muscle in my legs after having back-to-back surgeries. Now, I have been lifting for six years and have gained around 40lbs (my weight fluctuates) and put on tons of muscle!"
(Thu 25) Views: 443
·
Read All Bikini News Daily
Link to story: https://bikininewsdaily.com/bnd/OliviaMoganworkshardonke-3932