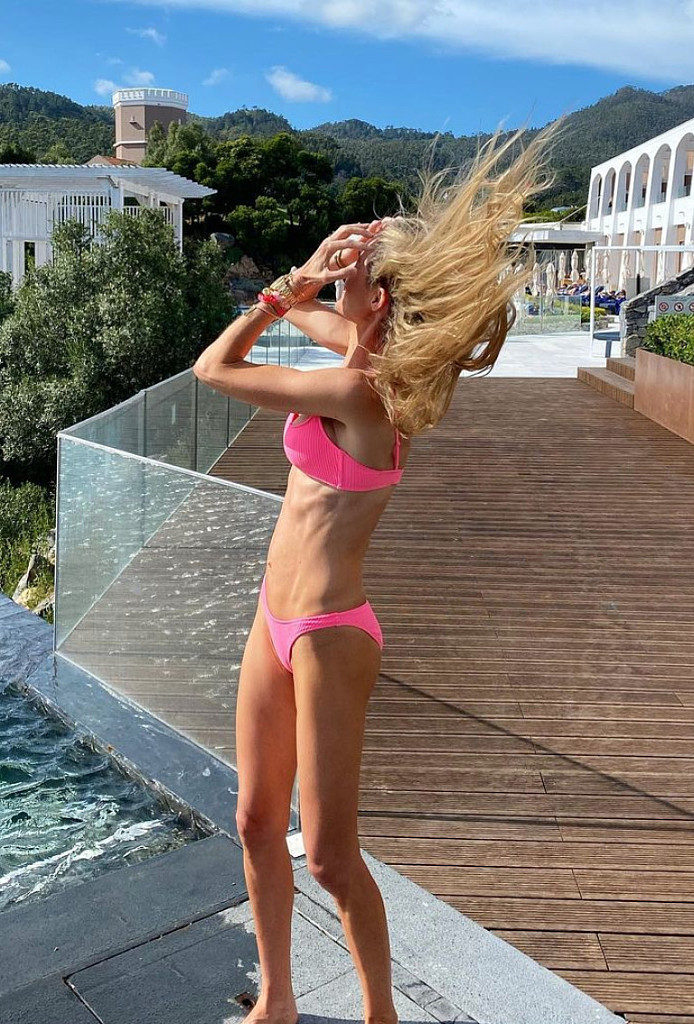 "Last week I posted a photo of myself with my son on the beach. I was taken aback when my post was met by a few judgemental comments about my body size," she told. "At first, I wasn't all that bothered because I know how these things go, but when the post kept getting traction & then the press started writing about it too, I've decided it would be constructive to address it. Not just for me, but for all women who are in a similar position to myself in one way or another."
Admitting she knows what life is like in the spotlight, Storm explained: "Firstly I am not a stranger to people judging my body size, I have been thin my entire life like many other members of my extended family.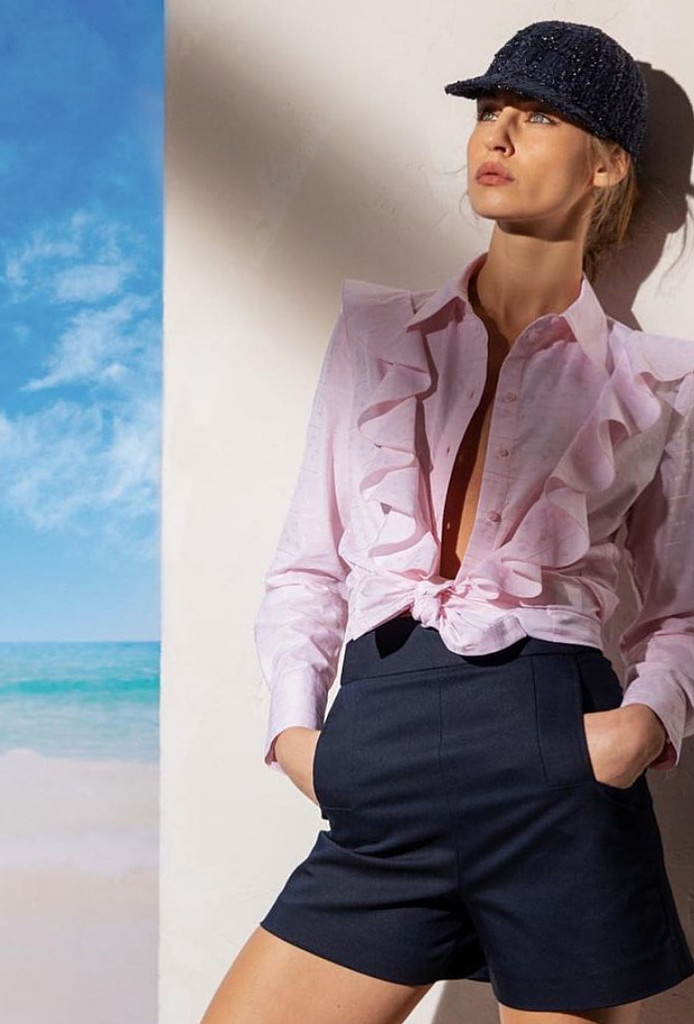 "As a kid I adopted unflattering nicknames like Skelator, Toothpick & Twiggy & was made to feel like a boy for not having curves & boobs. I was insecure about my body for many years & didn't feel feminine or 'womanly' because there is a strong message perpetuated that this is what it takes to look like a 'real women'.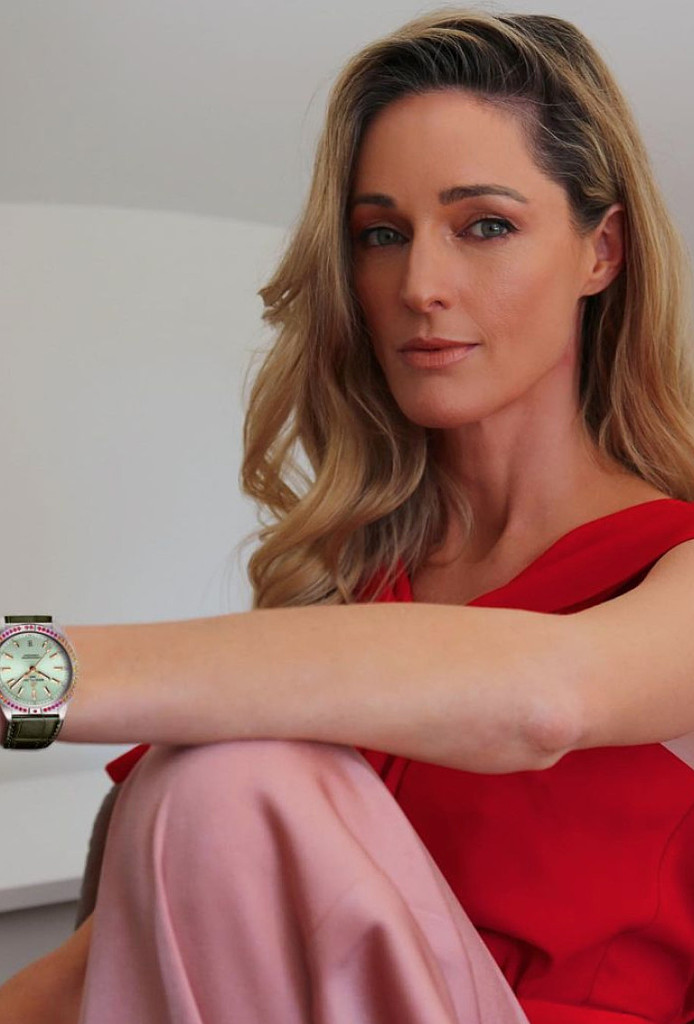 "As I got older, I started enjoying the upside of having 'skinny genes' and today feel grateful that I can eat what I want, when I want, and without having to worry about dieting or regular exercise routines."
Despite being "naturally skinny," things are not always perfect. "Sadly there is still a downside though - this being that some people assume that all women with slight frames don't eat," she added. "This is simply not true and aside from being frustrating, this is also where it becomes offensive.
"One comment on my previous post claimed that the photo of my son & I on the beach was promoting negative body image, which basically implies that I shouldn't post photos of myself and my children at the beach because of the way I look when wearing a swimsuit. That is absurd & rude.
(Wed 9) Views: 58
·
Read All Bikini News Daily
Link to story: https://bikininewsdaily.com/bnd/StormKeatingaddressedthe-2176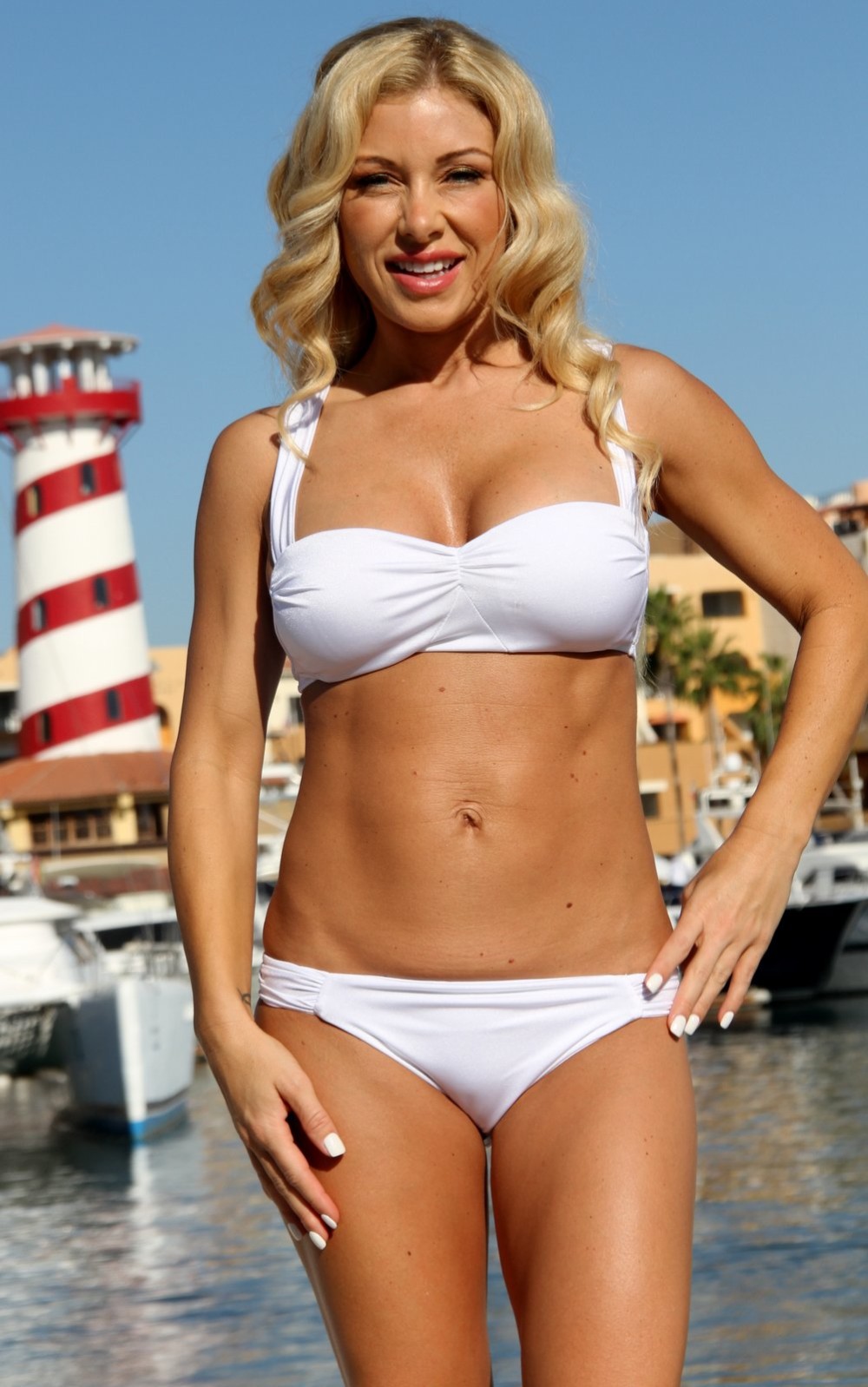 The Havana Bikini will make you feel like doing the Timba, Rumbo, and the Congo all at the same time in our new design for the espicially active woman! Featured here in white Tricot and blind rubber technology. The top is scultured in the bust with a contoured padding and ruched panelling at the top of bust. The extra wide over the shoulder strapes...
more...