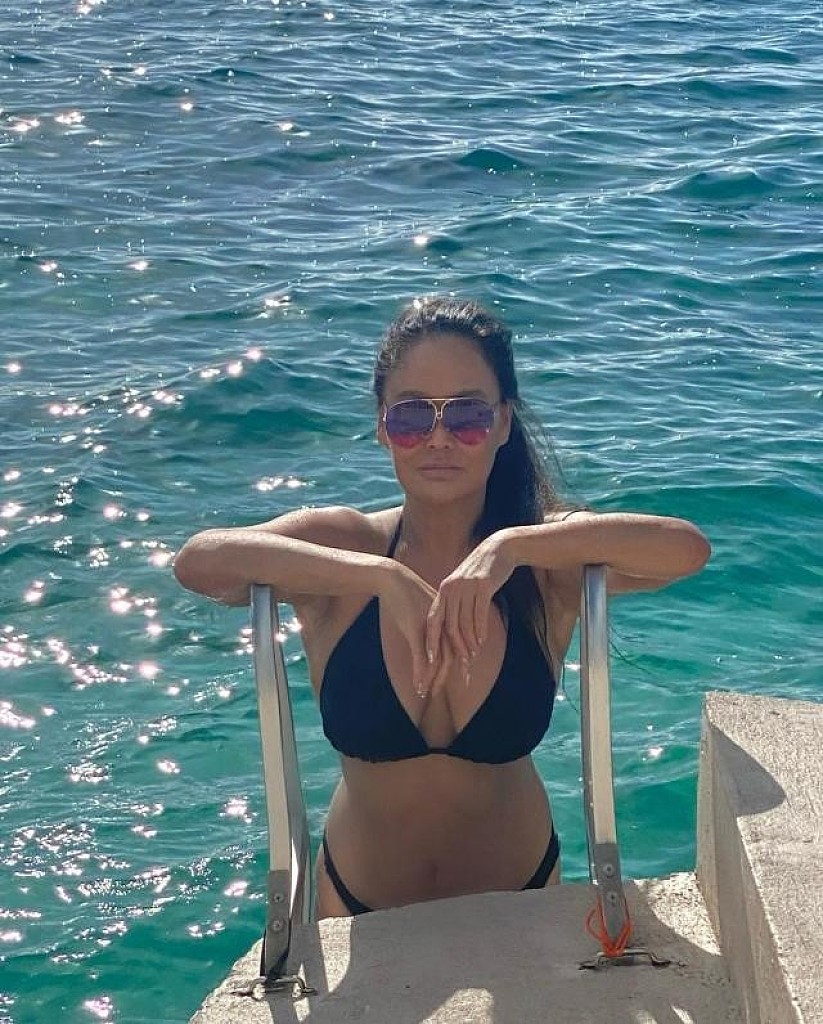 Tia Carrere is celebrating the new year and her birthday in her bathing suit. The Wayne's World alum shows off her fabulously fit figure in a black swimsuit via one of her latest social media posts. "happynewyear #happybirthday to me ? Thank you thank you thank you @spychick_6 and #secretislandlair for an epic start to 2023 and the first day of the rest of my life!" she captioned the Instagram snap taken while vacationing in Eleuthera. "You look amazing! Happy New Year and Happy Birthday, Sis!" commented Kelly Hu. Many others, including Nicky Whelan, simply added lots of fire emojis.
Tia has explained that her approach to diet and fitness has evolved over the year. "Being 23 and doing Wayne's World in those short tight dresses and bikinis, I had to pay more attention to food and exercise. I was never unhealthy about it or obsessed, but just aware of what I wanted to look like on film. A 23-year-old metabolism certainly helped though!" she confessed to InBetween. When her role as Lady Danger in AJ and the Queen came along, she "was over the moon" that she "could be who I am right now at this time in my life," she added. "I'm more voluptuous in my look and the way I express myself. It was liberating being fully myself without feeling self-conscious at all. Meanwhile, my male co-star was on a strict diet and exercise plan for those abs he was showing all the time! Hilarious!"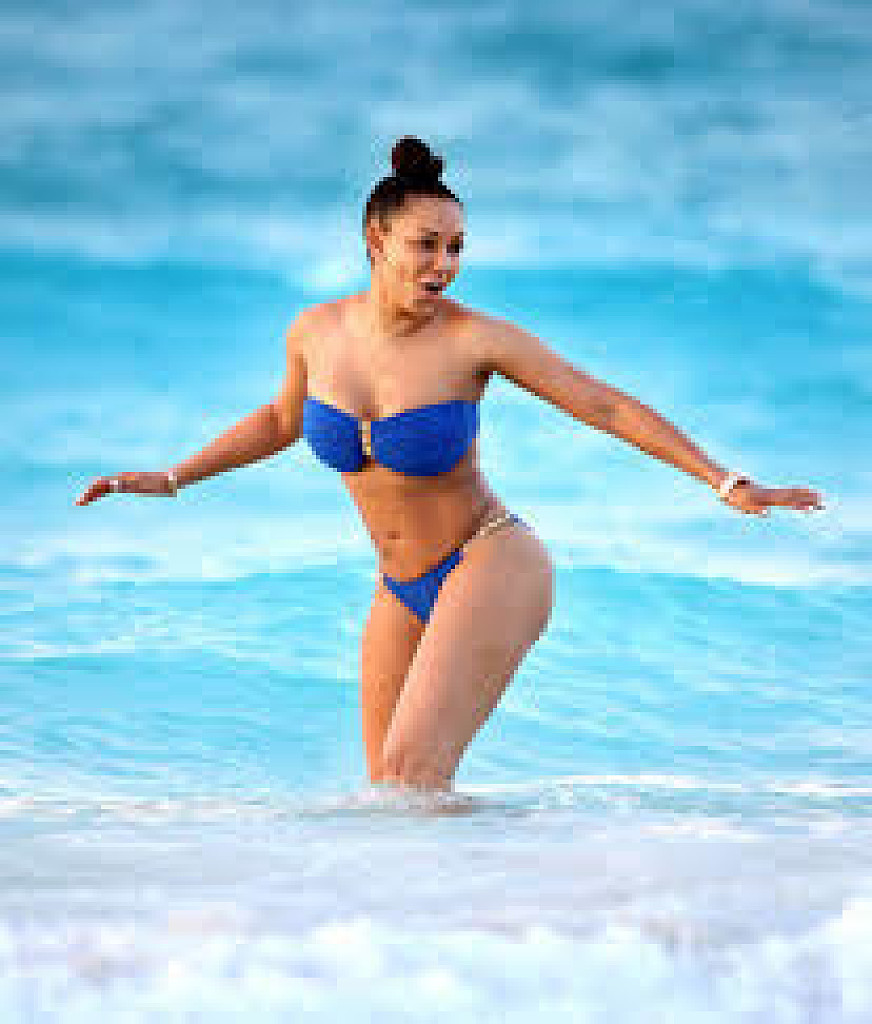 What is Tia's message to her teenage daughter? "I am always trying to reinforce the thought that beauty comes in all shapes and sizes and that confidence is the most attractive part. Unfortunately, we live in a time of social media and hyper-focus on the image we project in the world. No matter what I say or how many times I say it, she will have to navigate this time in her own way. Adolescence is such a fraught time and now with media, it's almost too much pressure for these kids," she told InBetween.
Tia is embracing the aging process. "When I was first starting, I was just thankful. Being an attractive, young female certainly afforded you some luxuries. People will see you, they are drawn to you. But then as time goes on, as you transition from your 20s to 30s and then 40s and 50s, there are treacherous waters that you need to navigate," she said in an interview. "If you only value yourself for your physical beauty and youth, you're going to be lost. Because as time marches on, you can never be the girl that you were now that you're a woman years later. You have to create a life, and you have to find joy and fulfillment outside of that identity. That's why you do see these plastic surgery victims – they're eternally chasing 28. You have to leave that. You have to mature and grow and find fulfillment elsewhere."
In August, Carrere explained to Yahoo Life's "Unapologetically" that posting bikini photos on social media wasn't her thing. "I would love to get into amazing shape to show a bikini picture, but I prefer one-pieces anyway," she said. "I know what works for me and I know what works for my body and what makes me feel comfortable. I could become a triathlete and go, 'You know what? I can't believe I have a 12-pack for the first time in my life,' and maybe I would want to celebrate that with a bikini picture. But, as of yet, I haven't gotten to that point."
Tia told Yahoo that she is "comfortable" in her skin. "I've done incredibly well with maintaining a balanced mind, body and spirit for having been in this business for almost 40 years now. And unfortunately, we've all seen the carnage along the way. It's very, very difficult when you're the product not to take it personally when your stock goes up or down, when people take nasty potshots at you, as they can with easy access now with social media. You really, really have to work on your internal core strength so that the marketplace doesn't dictate whether you're happy with yourself," she said.
(Fri 6) Views: 531
·
Read All Bikini News Daily
Link to story: https://bikininewsdaily.com/bnd/TiaCarrereiscelebratingt-3573