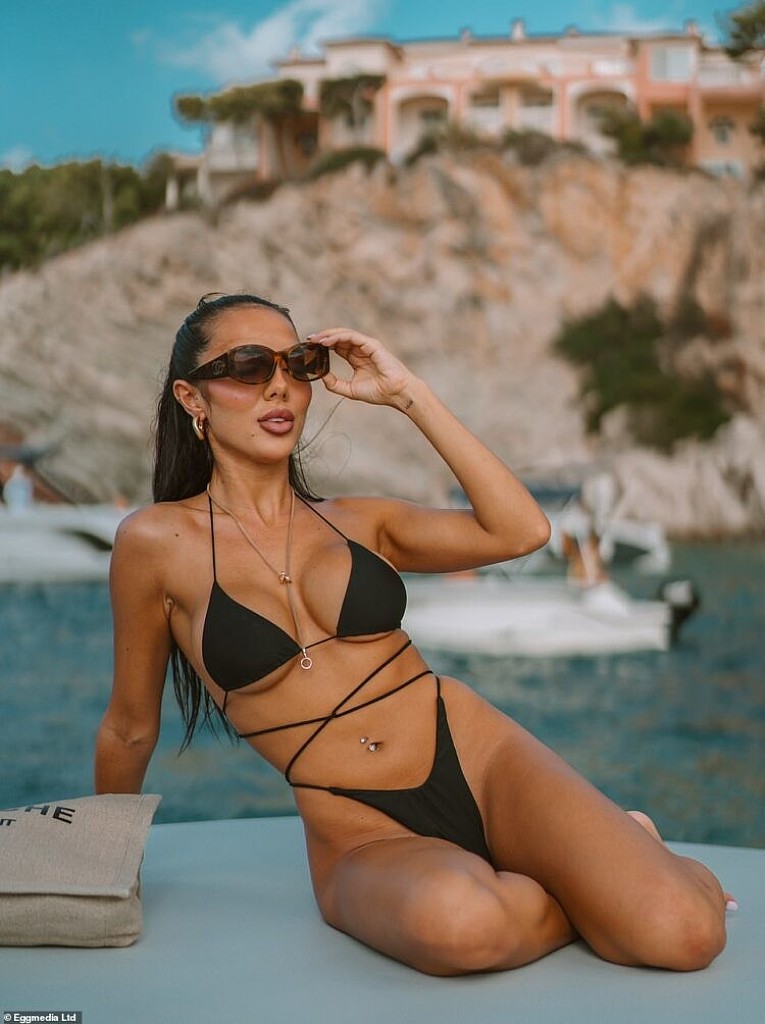 Arianna Ajtar is enjoying the blue skies and gorgeous sand at La Môme Plage private beach in Cannes, France. Ajtar shared pictures of herself lounging on a beach towel in a lemon yellow bathing suit, smiling in the sunshine. "Kisses from the south of France," she captioned the post.
Ajtar does weight and resistance training at the gym, which is good for fat burning, muscle support, and bone health. "Strength training, in particular, has bone benefits beyond those offered by aerobic weight-bearing exercise," says Harvard Health. "It targets bones of the hips, spine, and wrists, which are the sites most likely to fracture."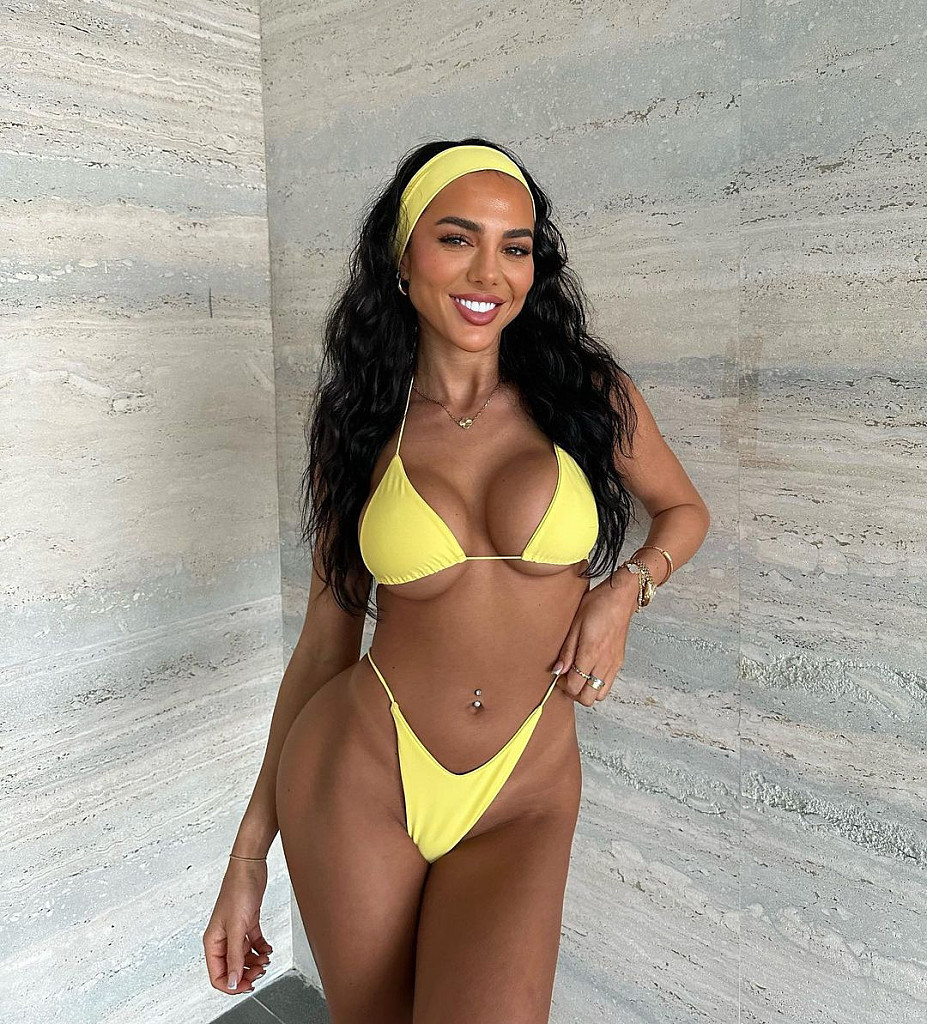 Ajtar makes sure to get enough walking throughout the day, either outside or on a treadmill. "Walking helps make your heart more efficient," says cardiologist Tamanna Singh, MD. "As you're improving your fitness, your heart actually becomes more effective with each heart pump that it provides for that type of exercise."
Ajtar loves fresh salads, especially made with cucumber. "Cucumbers can help with disease prevention, weight management and digestion," says Amber Sommer, RD, LD. "And because they are readily available and easy to eat, everyone can reap the benefits."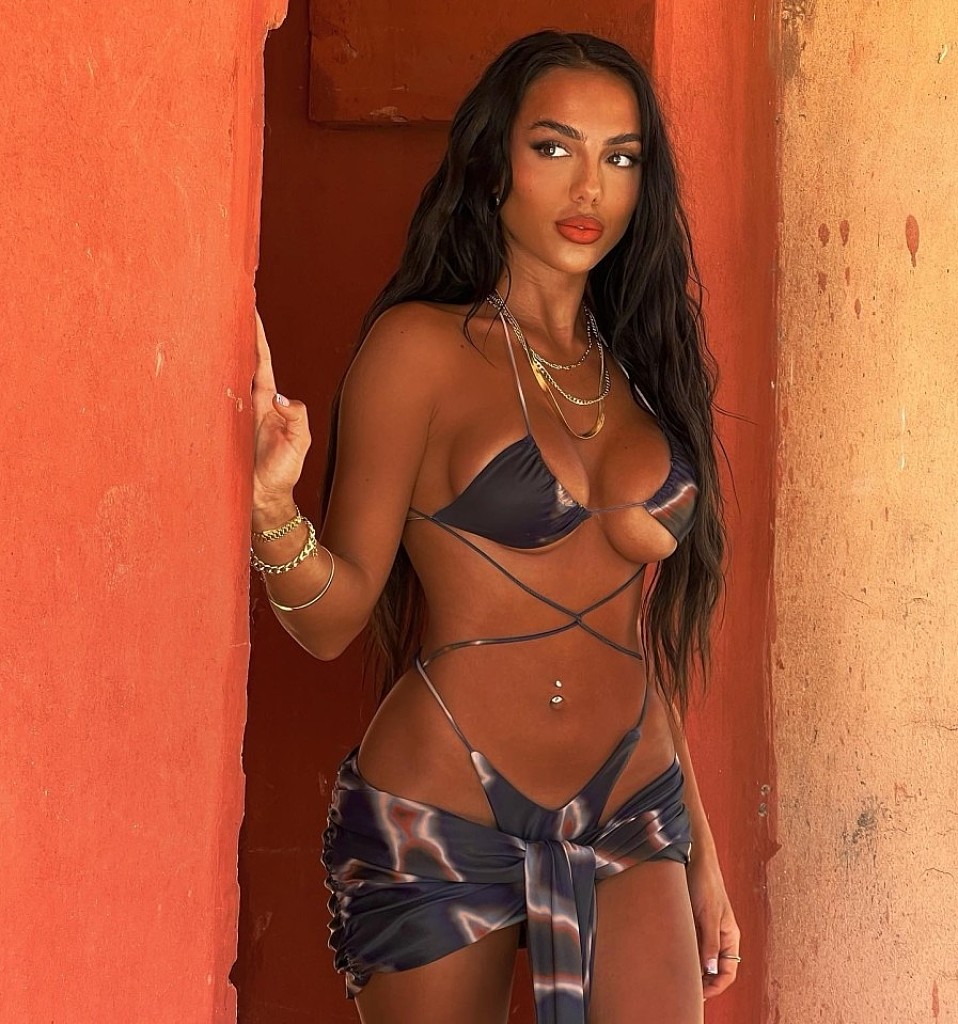 Ajtar relies on discipline when she isn't in the mood to work out. "Really could not be one bit bothered today; but I reminded myself it's me vs me yesterday and if it were easy, everyone would do it!" she says. "Mental resilience is key in getting the body you want and motivation is only what gets you started, but it won't keep you going! If you're feeling like you need to gym today or should train; just do it even if it's for 20 minutes it's still something! I promise you you're never leaving a session no matter how short / long feeling bad; you're only going to feel amazing and build up that mental strength for consistency!"
Ajtar never skips her daily stretching sessions. "Stretching is a huge part of your muscle growth that's super underrated," she says. "Even if you're a weight trainer and you lift heavy (I personally don't and never have lifted super heavy), by stretching the muscles properly you're elongating your muscle and allowing a deeper range of motion."
(Sat 20) Views: 144
·
Read All Bikini News Daily
Link to story: https://bikininewsdaily.com/bnd/AriannaAjtarisenjoyingth-3920