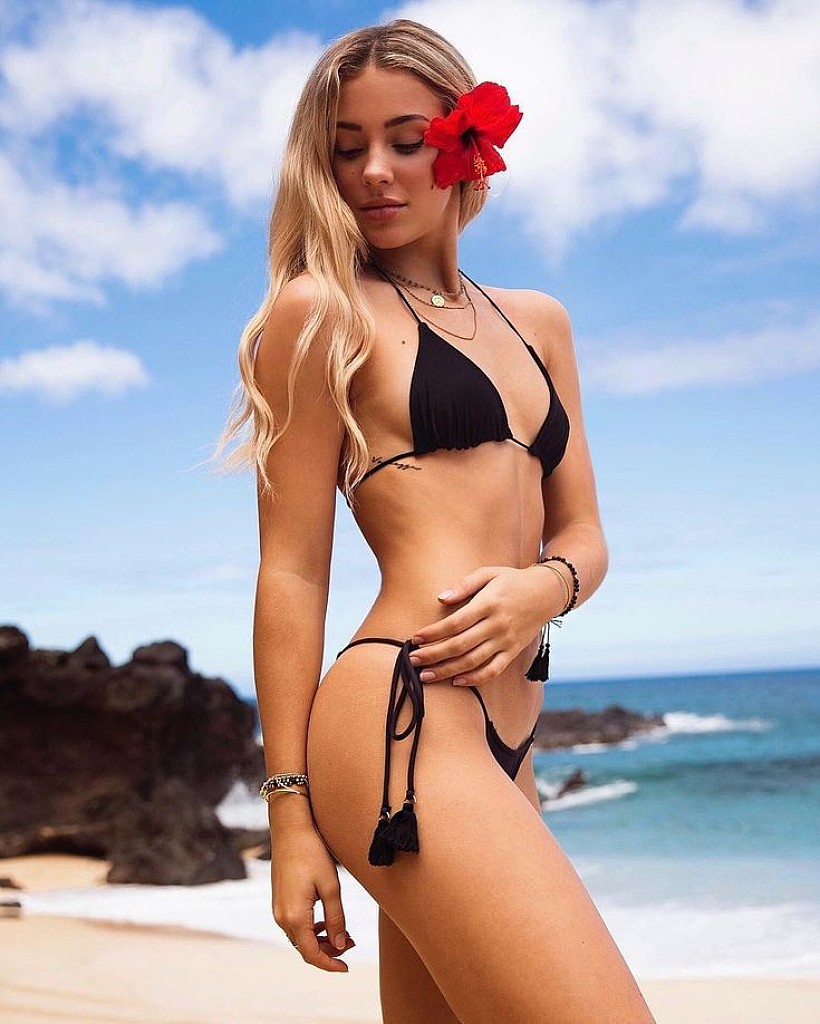 DJ and content creator, Charly Jordan, shares a lot of gorgeous photos on her Instagram. She recently enjoyed a beach day in Oahu, Hawaii. She also decided to do some yoga poses at the beach. Jordan shared a new set of photos on Instagram. In them, she is seen in a bridge pose and lying on the sand. Jordan wore an orange bathing suit, showing off her figure. She captioned the post, "Flow state."
Jordan opened up about her life and career in an interview on The Zach Sang Show. She says that she is working on accepting compliments from other people. Jordan says that she used to overthink compliments, but is working on no longer having this mindset. "I think to be able to accept a compliment is nice. Cause I know a lot of people that are in the position that I'm in, and like when people compliment them, it happens so frequently. They actually get really avoidant of it and are anxious about it. Which I totally understand. I actually went through a phase where I hated when people complimented the way that I looked right off the bat. Cause I was like, 'that's the first thing that they notice. What I value about myself isn't what other people value about me.' And it was like this whole fucking spiral that I went down. But now I kind of am just like, 'wow, that's like really nice that someone would even say anything in general.'"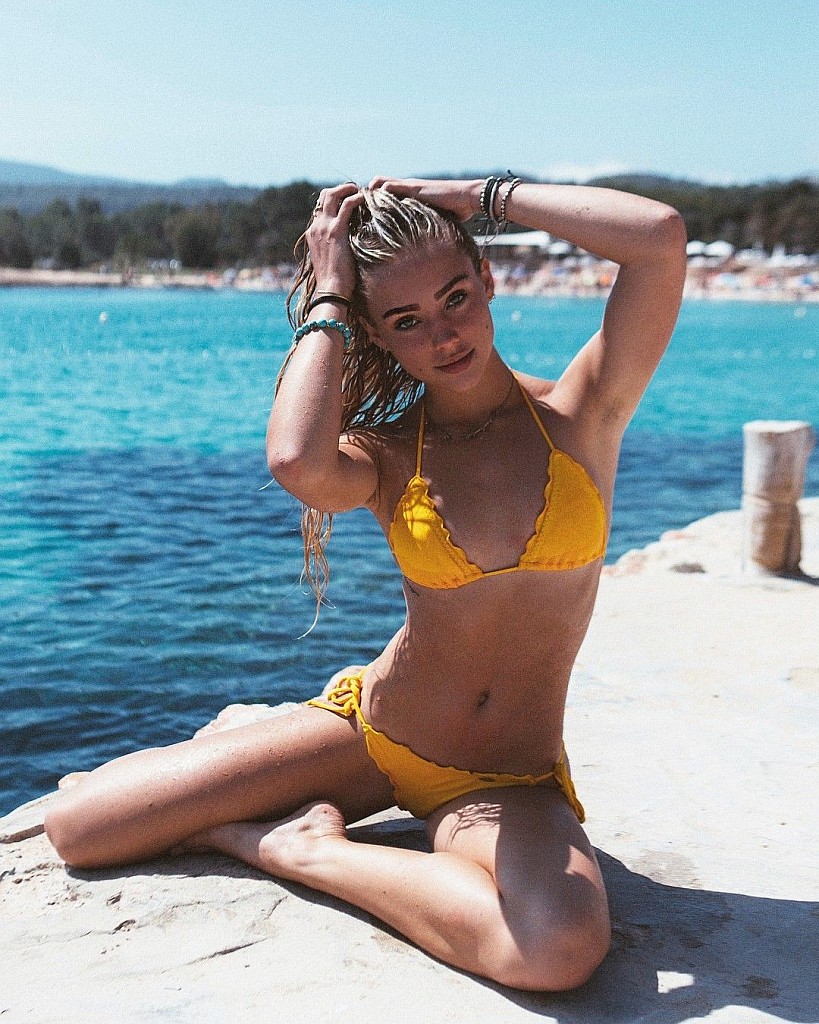 Jordan is all about putting in the work. And parts of that work means trying things out. Jordan said on The Zach Sang Show, "If you want something to be good, you have to put the time and energy into it. So I test things out. I think I test people, I test people for a while before."
In an interview on KIIS FM, Jordan gave some advice to other content creators. She says that consistency is the most important factor. "It's like going along with your life, and building that story, and being consistent. Consistency is probably the biggest tip that I can give people. Um, when growing your social media and being active with people, actually building a relationship with your fans. A lot of people just go for the number, but you gotta even like 20,000 people. Like that's so many people. If you can actually utilize that number."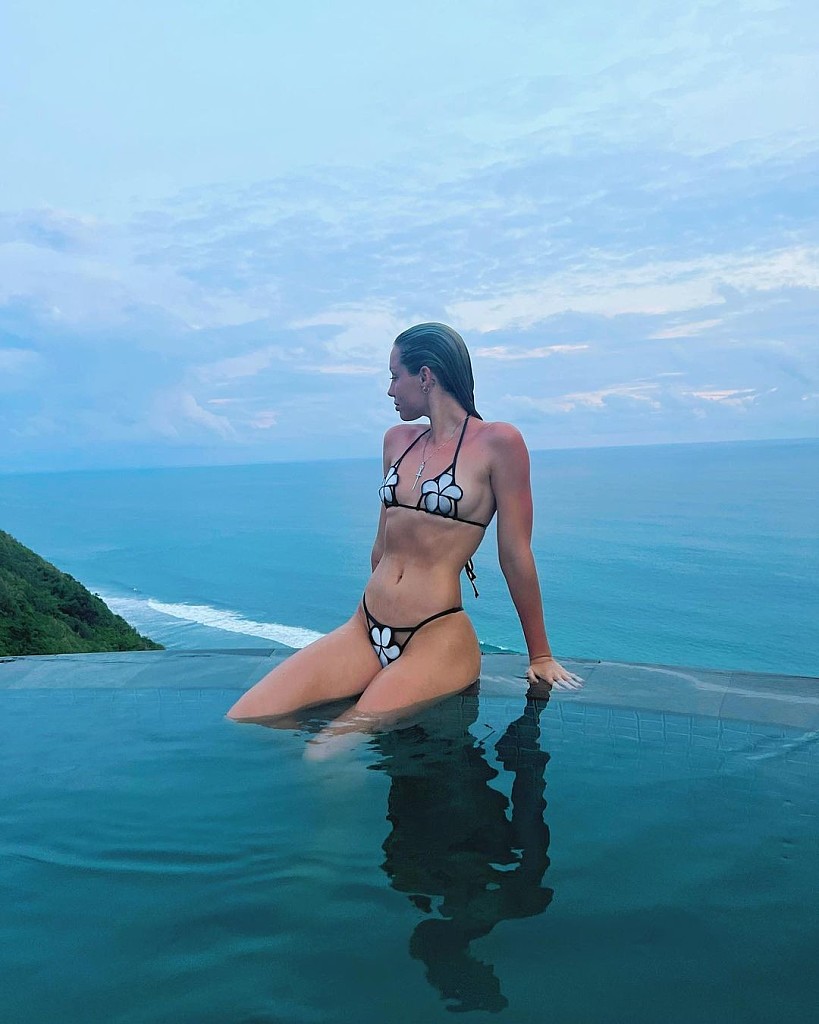 Jordan is open about her struggles with her mental health. She shared why she decided to open up about this to KIIS FM. "I really struggled with my mental health," she admits. "I was trying to talk to people around me about it. And no one knew what I was talking about. I was like, 'Hey, I'm having panic attacks.' No one in my family struggled with that. No one that I knew struggled with that. So I got online, and kind of went live one day and talked about it and there were, I mean I only had like, I think it was like 10,000 followers at the time, but there were some people that were like, 'I struggled with that too.' And that really motivated me to wanna keep talking about it, to wanna keep posting. And that's, that's the whole reason we're supposed to be online."
Jordan makes sure to workout. She shared this lower body circuit on her Instagram. In it, Jordan does exercises like high knee hip rotations, low arm sweeps, and glute stretches. She captioned the post, "Since so many of you have been asking! Here's one of my at home circuit workouts that I do all the time to work my legs and glutes. All you need is ankle weights and a set of 25lb weights!"
(Fri 17) Views: 1,260
·
Read All Bikini News Daily
Link to story: https://bikininewsdaily.com/bnd/CharlyJordansharessomego-3753