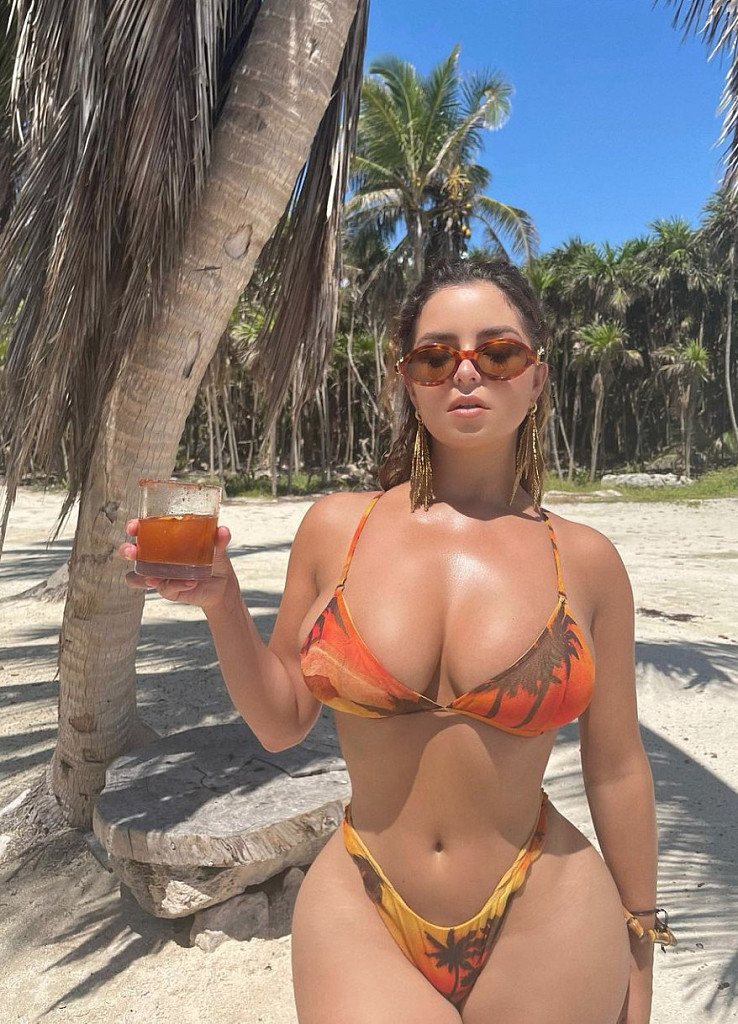 Demi Rose, opened posing by sash drapes opening onto a wooden and ocean-view deck - clearly from her hotel room.
Dropping jaws in a tiny, earthy-toned, and thong bikini as she flaunted her famous rear and hints of her cleavage, Demi stunned in shades and with both arms up towards her head, with her "beach please".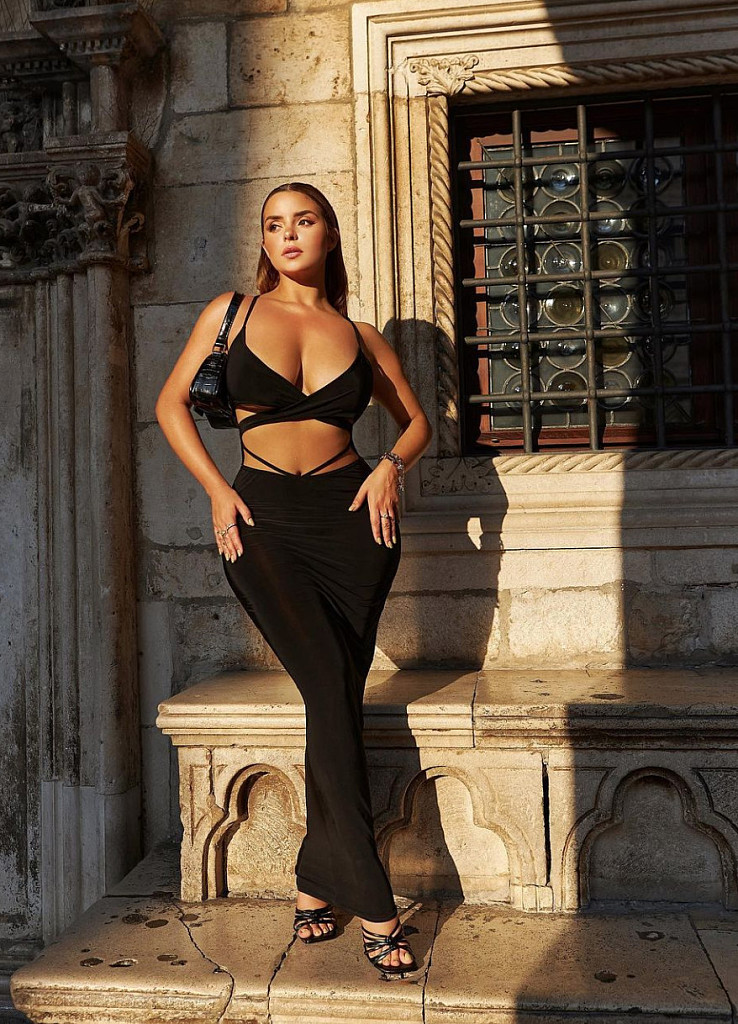 Demi asks, Demi gets. The next photo showed the British beauty showcasing her world-famous curves and offering a way better view of the palm tree-print swimwear. Showing off the high-waisted and plunging two-piece straight from sands and backed by palms, Rose posed with closed eyes and while holding an orange cocktail, one matching hues on her bikini.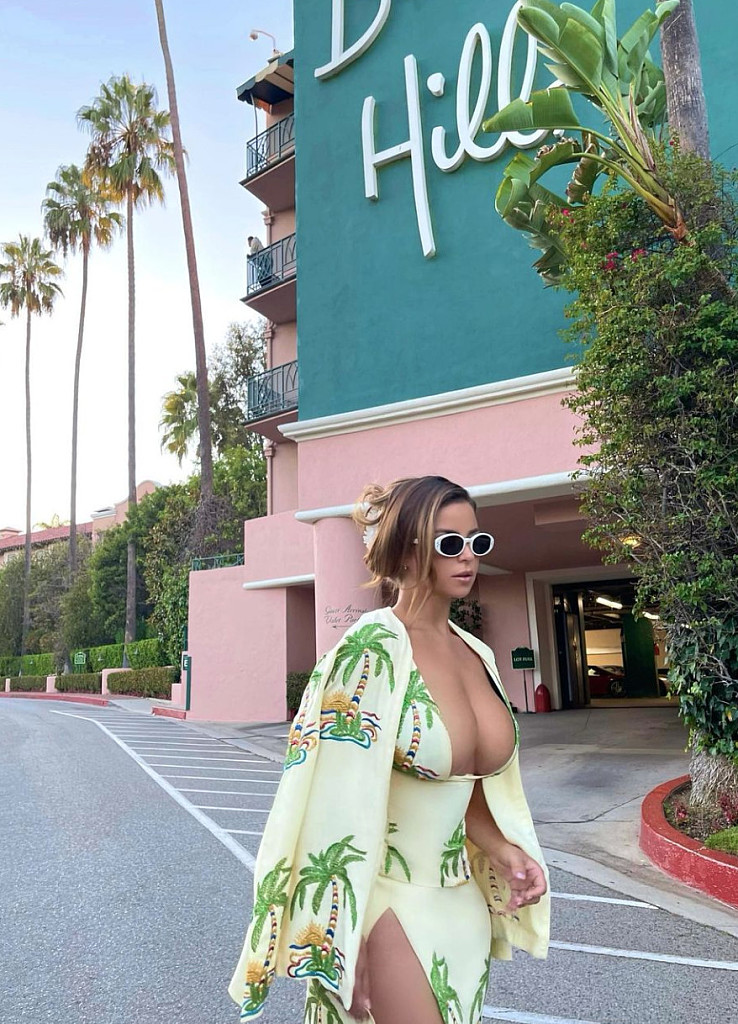 Demi, who is an eating disorder survivor and weighed just 80 pounds at her sickest, has opened up on her figure. She told:
"I had a curvy figure at 16 and wanted to lose a load of weight so I went through a period of getting so skinny and putting myself on a strict diet. I was so unhappy and hated my body."
Rose is now recovered, super-healthy and balanced, and a regular name-dropper of her favorite sushi or oatmeal foods.
Demi, who has admitted she feels her figure "gains weight fast," also told about what lands on her plate.
"For breakfast it's usually eggs, lunch it has to be something light like a chicken or prawn salad with a superfood. For dinner I like protein, like fish with vegetables or sushi. Then more nuts. My guilty pleasure is chocolate nuts or salted nuts!" she revealed.
Demi made 2020 headlines for being body-shamed in lock-down and clapping back, this shortly before she quit the U.K. and moved to Ibiza, Spain.
(Mon 18) Views: 182
·
Read All Bikini News Daily
Link to story: https://bikininewsdaily.com/bnd/DemiRosethe26yearoldmode-2506