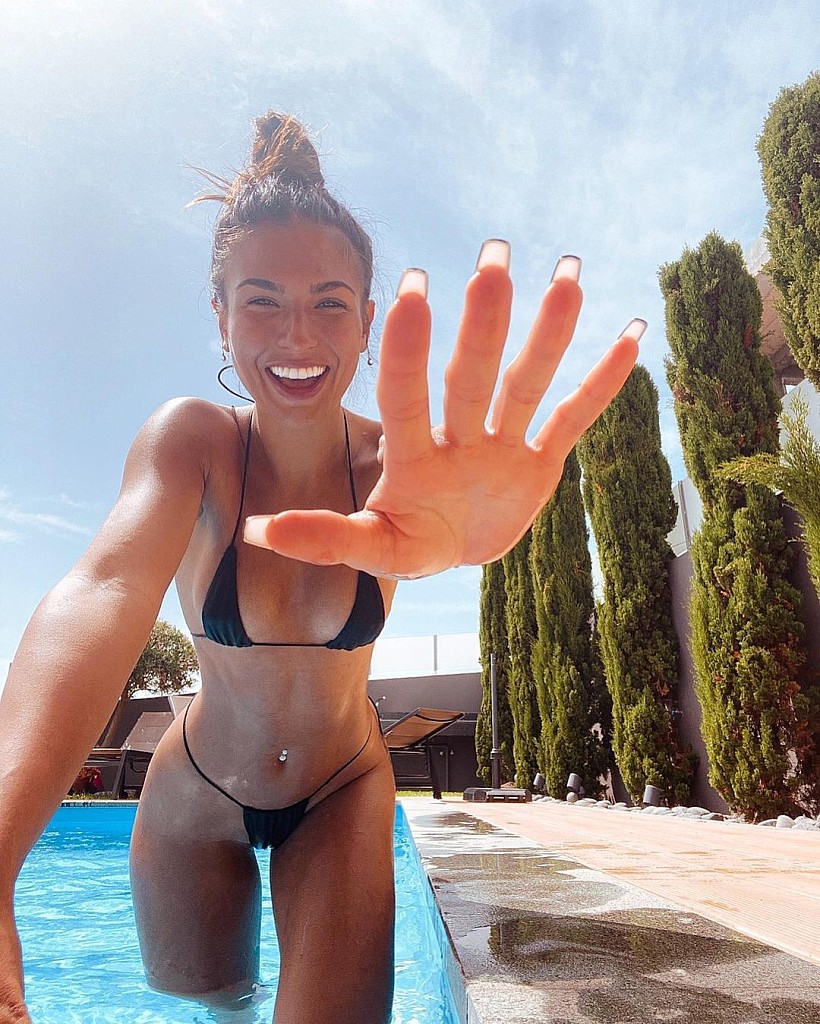 Emily Faye Miller is best known for appearing on Too Hot To Handle, and translated that experience to a successful career. Miller has a large following on social media. She just shared a new set of photos on Instagram. In them, she posed by the pool and at the beach, wearing different swimsuits. She captioned the post, "Summer pending."
Miller opened up about her wellness routine to Heatworld. She says that she makes sure to have a healthy breakfast. "It's actually really funny because every self-care day starts the same. I wake up and think, 'today's the day that I give my body all this health and goodness' and it does start off like that. I'll have to have a lemon ginger tea in the morning, whether I'm hungover or not, it makes me feel 10x better. I'll then have a nutritional breakfast, it could be eggs or yoghurt or whatever."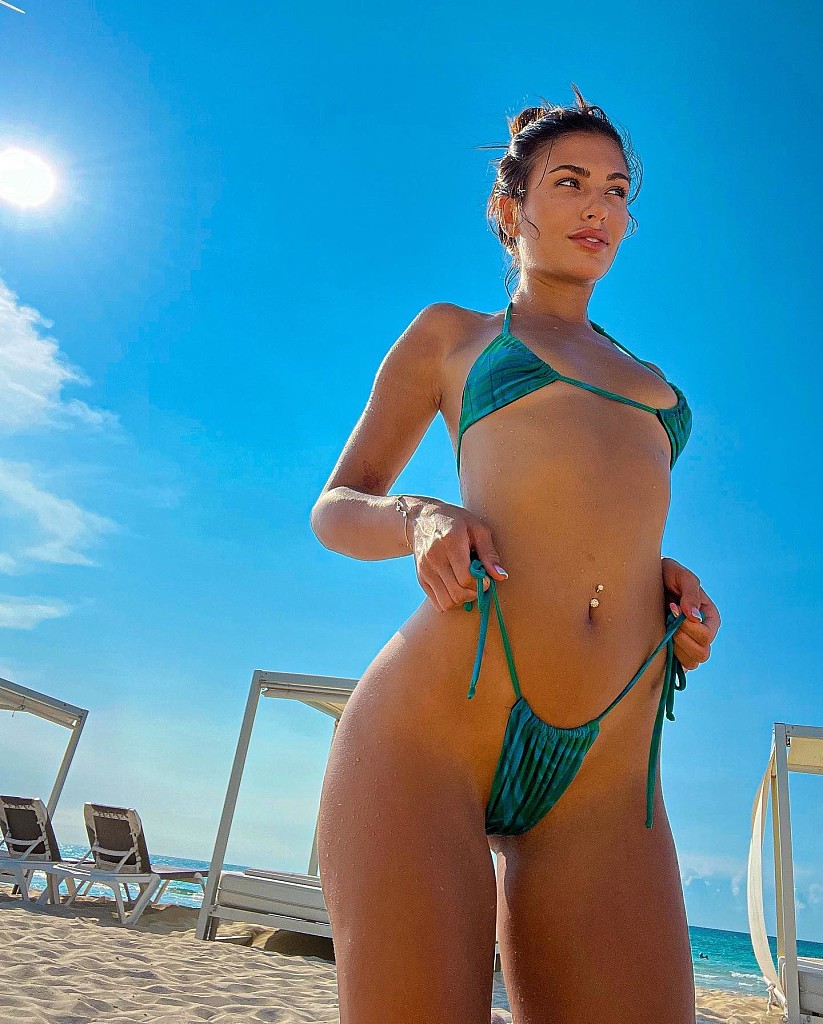 Miller is all about supporting the planet and helping animals. She tells Heatworld that she uses cruelty-free products on her skin. "I've actually started vowing to myself I'd only use products now that are animal cruelty-free. I was using La Roche Posay which I found out was owned by L'Oreal who test on animals so once I've used my bottle up, I'm going to find something else. NIP+FAB sent me a PR package coincidentally and they are cruelty-free. I'm using the hydration collection at the moment and it's so good, especially in the heat whilst I'm in Morocco. I've been raving about that."
Miller tells Heatworld that she likes to take supplements. She says that this helps her maintain a balanced diet. "Supplement-wise, I always take B3 because I don't eat meat," she says. "I also take vitamin C, vitamin D and daily probiotics." Supplements are an easy way to incorporate more vitamins and minerals each day.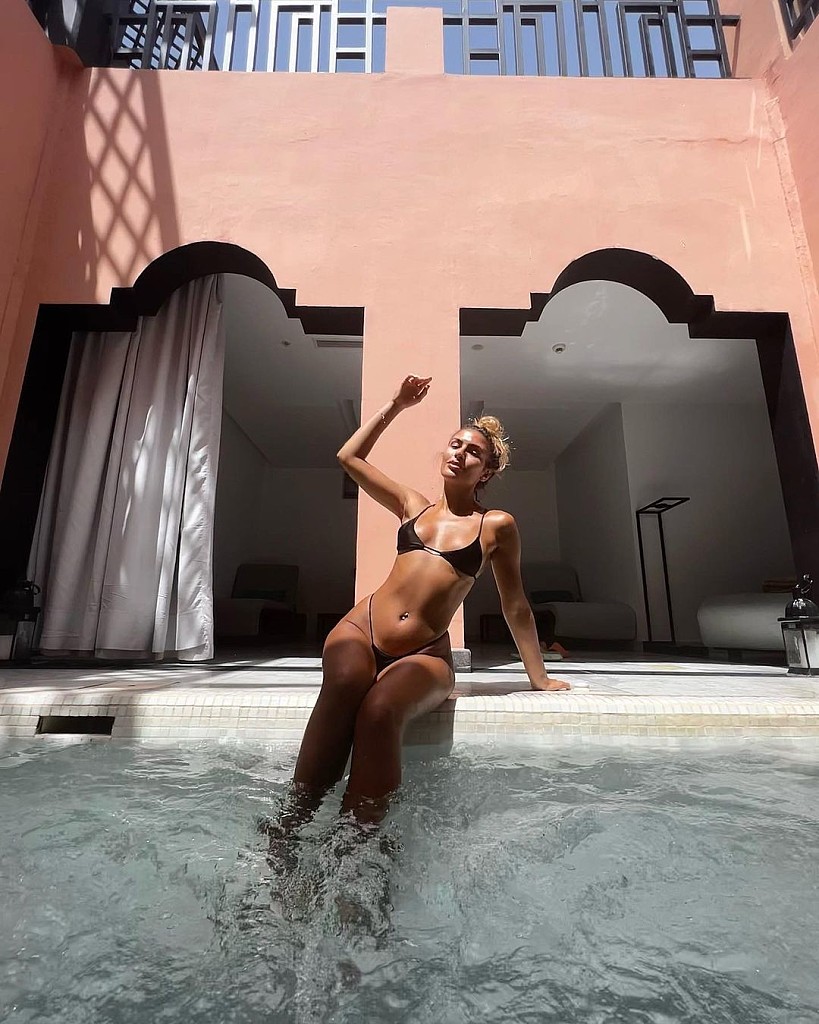 Miller wants to do more than just be known for appearing on a reality show. "I think the best advice I had recently from my friends and family is to start making it clear what I stand for," she tells Heatworld. "I don't want to be known as Emily from Too Hot To Handle, I want to start making my own path. I'm really passionate about animals and that is the route I want to go down. I need to believe in myself."
Miller isn't afraid of opening up about things that have happened. In a revealing Instagram post, Miller revealed that she suffered a pregnancy loss. She shared photos from the hospital, and opened up about how she felt in the caption. She ended the post saying, "Physically I'm still in a lot of pain and bed bound after the surgery but mentally it's been even harder."
(Tue 14) Views: 168
·
Read All Bikini News Daily
Link to story: https://bikininewsdaily.com/bnd/EmilyFayeMillerposedbyth-3744