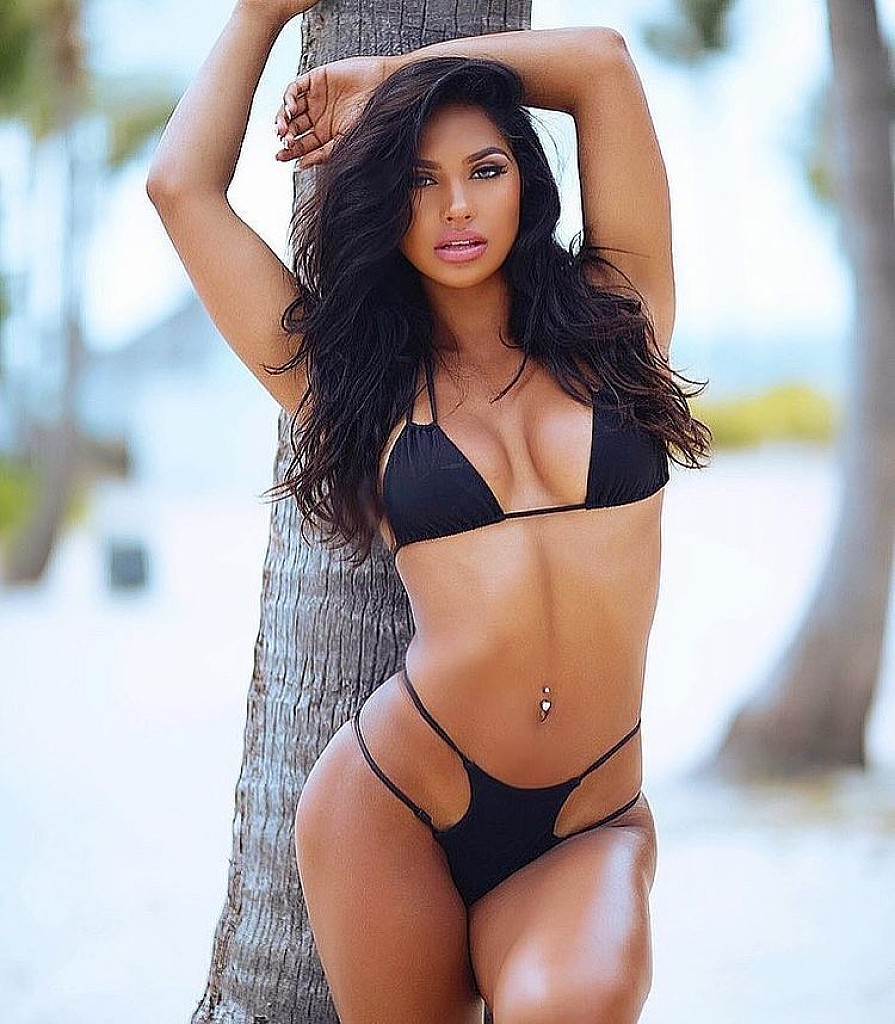 Gallienne Nabila is living the dream in her swimsuit. The bombshell gal pal of Floyd Mayweather flaunts her famous curves in a bathing suit while posing on a balcony in one of her latest social media posts. "Dream girl in her dream world," she captioned the gorgeous Instagram snap. "Dream body," commented one of her followers. "I have no words," added another.
In an interview with Review Fix, Gallienne emphasized the importance of self-love. "I believe the hardest part about being a model can be the pressure to appear perfect. Our job is our physical appearance and how we use it to sell items. It is vital to not get consumed with the modeling industry which can develop mental issues, eating disorders, body dysmorphia and so much more," she said. "Being a model comes with having a strong mental so you don't become easily influenced by the industry and the negatives that can come along with it. When you are working with other models, you have to obtain the ability to not compare yourself to them or anyone else. This can be natural human nature and everyone goes through it. You're made beautifully and uniquely; there is no one else like you. Embrace that."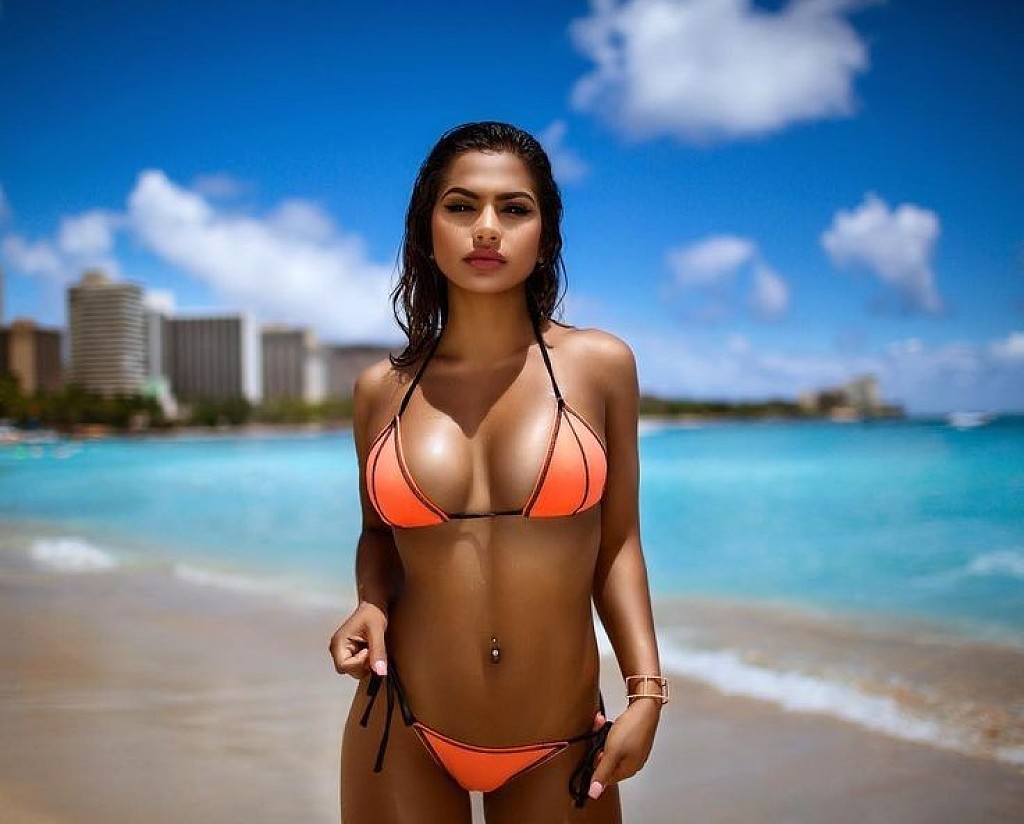 Gallienne spends a lot of time having fun in the sun. One way she stays fit in the water is by jet skiing. Health Fitness Revolution explains that the average 150-pound rider will burn a surprising 238 calories during a half-hour ride. The sport is also great for cardiovascular endurance.
Gallienne loves taking hot soaks in the tub. How can baths do your body and mind good? They have been linked to better sleep and even found helpful to minimize anxiety and depression. One recent study even found that they may even boast cardiovascular benefits.
Gallienne also enjoys going for walks. "Take time & smell the flowers," she captioned a post. In addition to the mental health benefits, going for a daily walk can be a game changer in terms of exercise, especially at a brisk speed. One study published in JAMA Internal Medicine found that walking at a brisk pace for about 30 minutes a day led to a reduced risk of heart disease, cancer, dementia and death, compared with walking a similar number of steps but at a slower pace.
Gallienne has a guilty pleasure: Pizza. "The best pizza I still have had to this day is from my home state New York. I've traveled and had pizza in many different places but none of them seem to compare to fresh, authentic New York pizza. I prefer the 'hole in the wall' pizza places especially," she told Review Fix.
(Tue 31) Views: 410
·
Read All Bikini News Daily
Link to story: https://bikininewsdaily.com/bnd/GallienneNabilaflauntshe-3638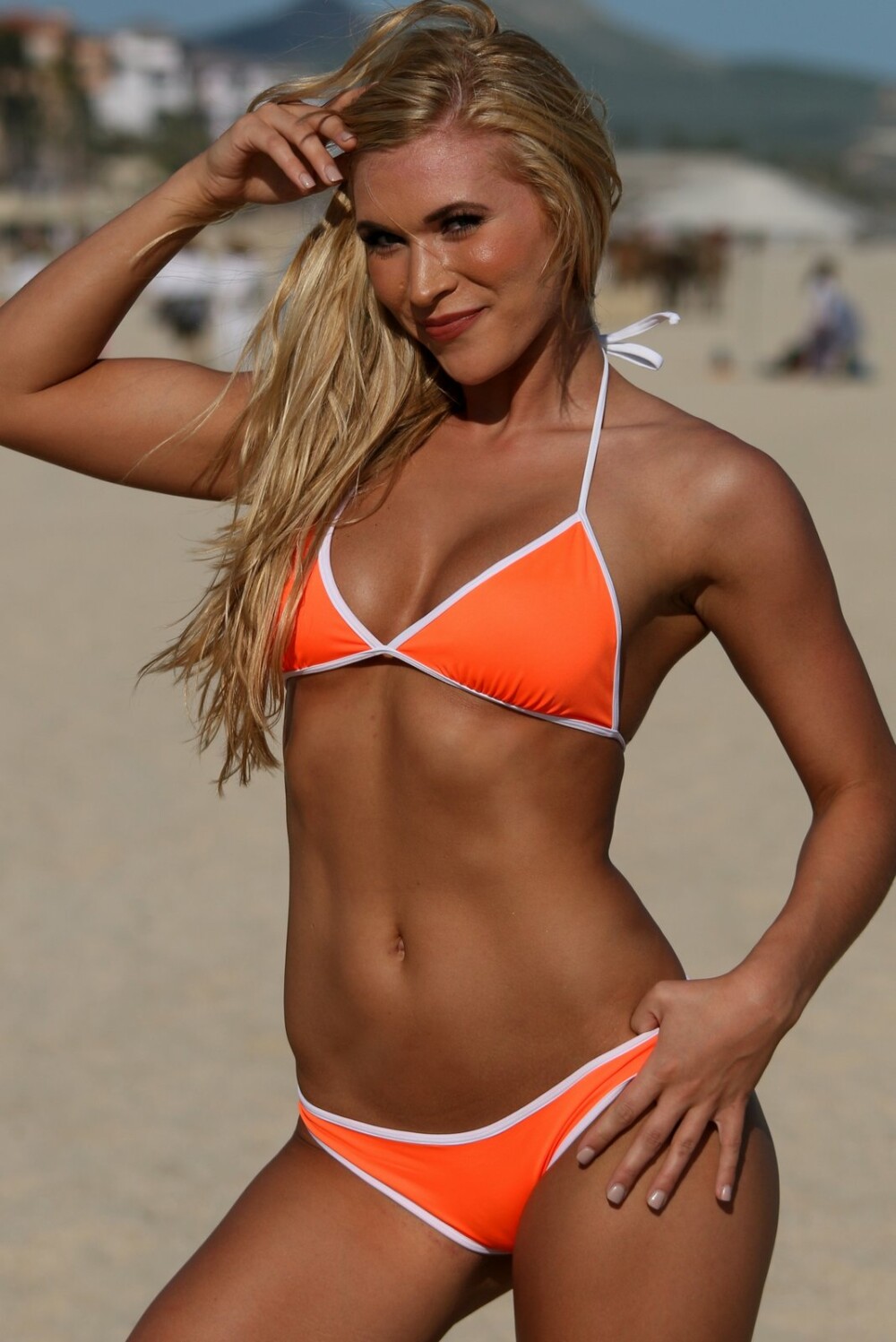 Totally outlined in White Matte on Orange Matte! This string bikini is fun, trendy and will get you the attention you deserve. Simple and outlined in our crisp white fabric, you will be ready for some fun in the sun in this unstoppable bikini. The perfect suit for the simple beach girl. Made For You in Our UjENA Factories....
more...