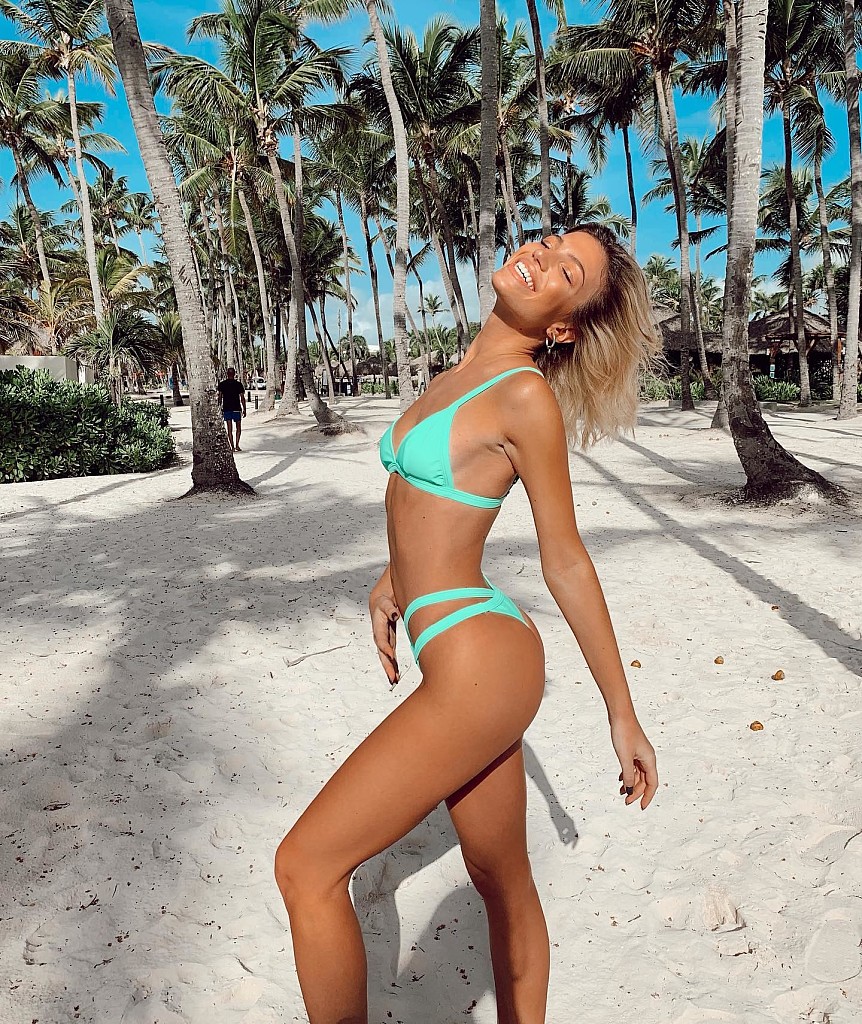 Stefania Roitman is on vacation in the Dominican Republic. And she made sure to break out her bathing suit. Roitman posted a set of highlights on Instagram. In them, she posed on the beach at night in a pink bikini. She captioned the post, "Day 24. And the last sunset in Samana this January. What I could see and feel these days here was amazing. Coming back recharged and Motivated. Very thankful. I love not getting used to anything."
Roitman did a training program, and she saw a lot of results. She opened up about this to Paparazzi.com. "This training motivated me. It changed my body and my way of thinking. I've been in Miami for a long time and having the teacher come made me feel good. There is a change from within that is reflected outside and that is spectacular, because with the days you see the changes and you feel better."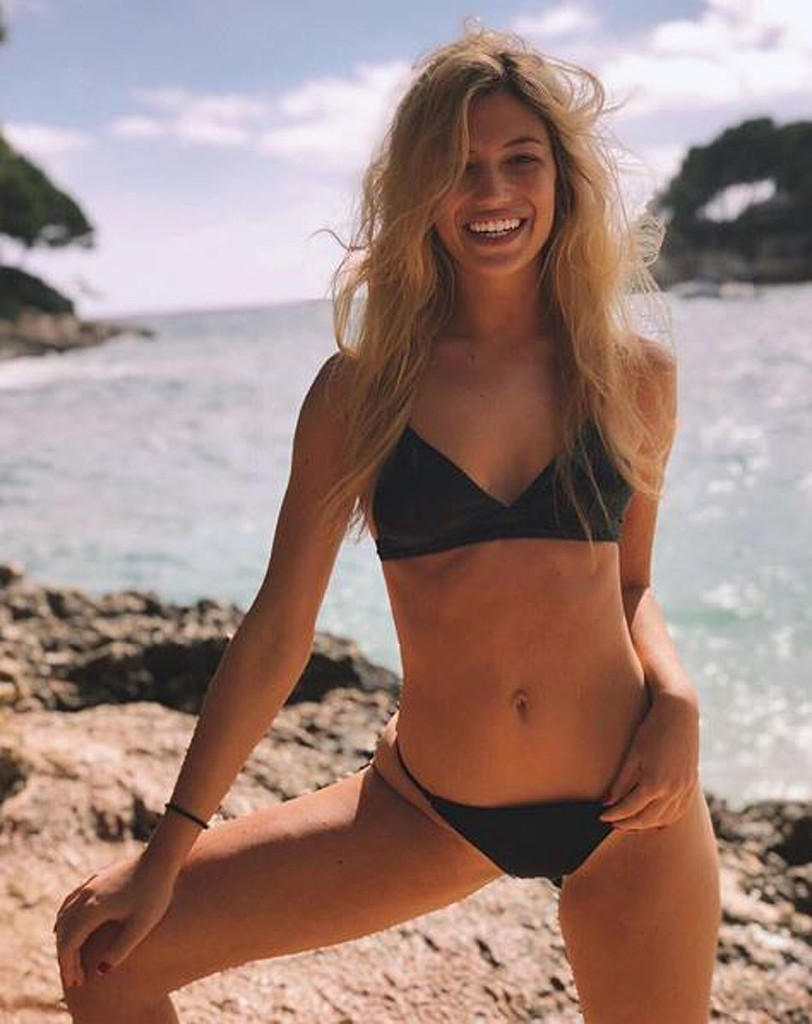 Roitman does a lot of ab workouts. She shared some of her favorites Instagram collaboration with Valverde Fitness. In it, she is seen doing scissor crunches, short crunches with her legs in the air, plank ups, and lateral crunches. Having a strong core is important. The Mayo Clinic states, "Core exercises train the muscles in your core to work in harmony. This leads to better balance and steadiness, also called stability. Stability is important whether you're on the playing field or doing regular activities. In fact, most sports and other physical activities depend on stable core muscles."
Rotiman makes sure to eat a healthy diet. One thing she enjoys is making smoothies with protein powder. She shared one of her recipes in a video she posted on Instagram. She captioned it, "1/2 ? frozen, 4 ? frozen, 1 tablespoon of sugarless peanut butter, 1 scoop (or less) of protein powder and sugarless almond milk until it's all covered under the liquid lol. I hope you like ittt. I love youuuuu."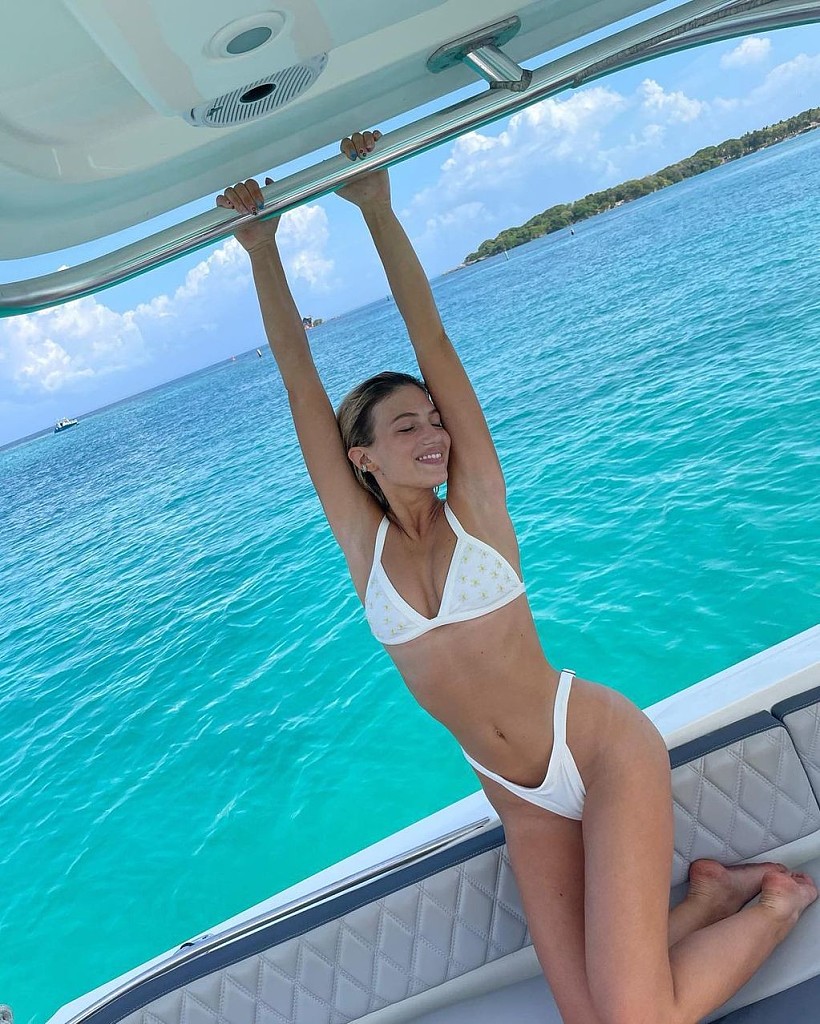 Roitman loves to dance. She shares a lot of videos of herself dancing and doing different challenges on Instagram. Roitman posted a video, captioning it, "I'm very spoiled here. I love them." She also shared a video of herself dancing with a friend.
Roitman is extremely grateful for the support she has. She talked about this in the caption of a highlight reel. "Taking my roots and my footprint wherever I go is vital for me. Thank you for your love and support. For the trust. Thanks to those who follow me years ago, and those who follow me a little while ago. For being a community. Thank you to those who make me grow and transform to be better everyday. Being a part of this Hispanic Community, honors and makes me proud."
(Tue 31) Views: 842
·
Read All Bikini News Daily
Link to story: https://bikininewsdaily.com/bnd/StefaniaRoitmanisonvacat-3637