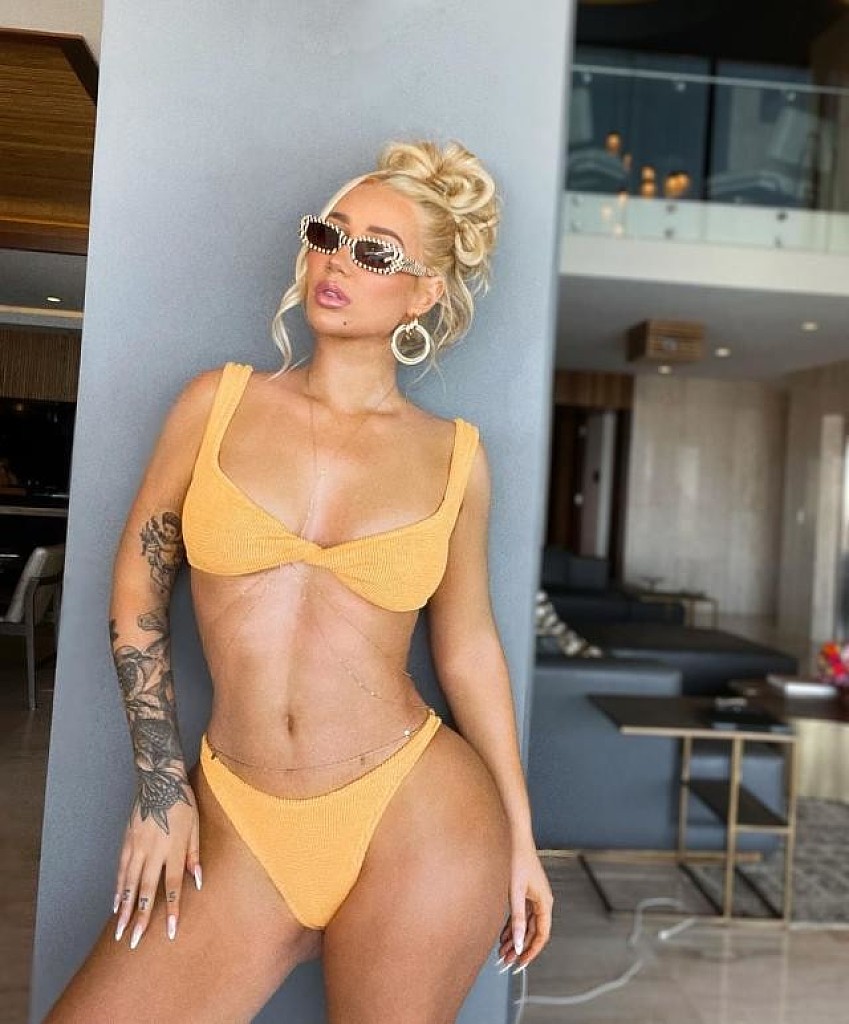 Iggy Azalea is staging her comeback in her swimsuit. The Australian rapper, who is set to release her fourth album and just joined OnlyFans, shows off her incredible curves in one of her latest social media posts. "I heard you were lookin for me…" she captioned the Instagram snap, wearing a tiny bathing suit.
If you want a six pack a la Iggy, you are going to have to eat clean for it. During an Instagram Q&A, she revealed that clean eating trumps crunches for flat abs. "For me, diet is what does the trick," she said. " When I eat pretty basic, clean. Whole fruits (foods), meat and vegetables, that's when my abs start to show more."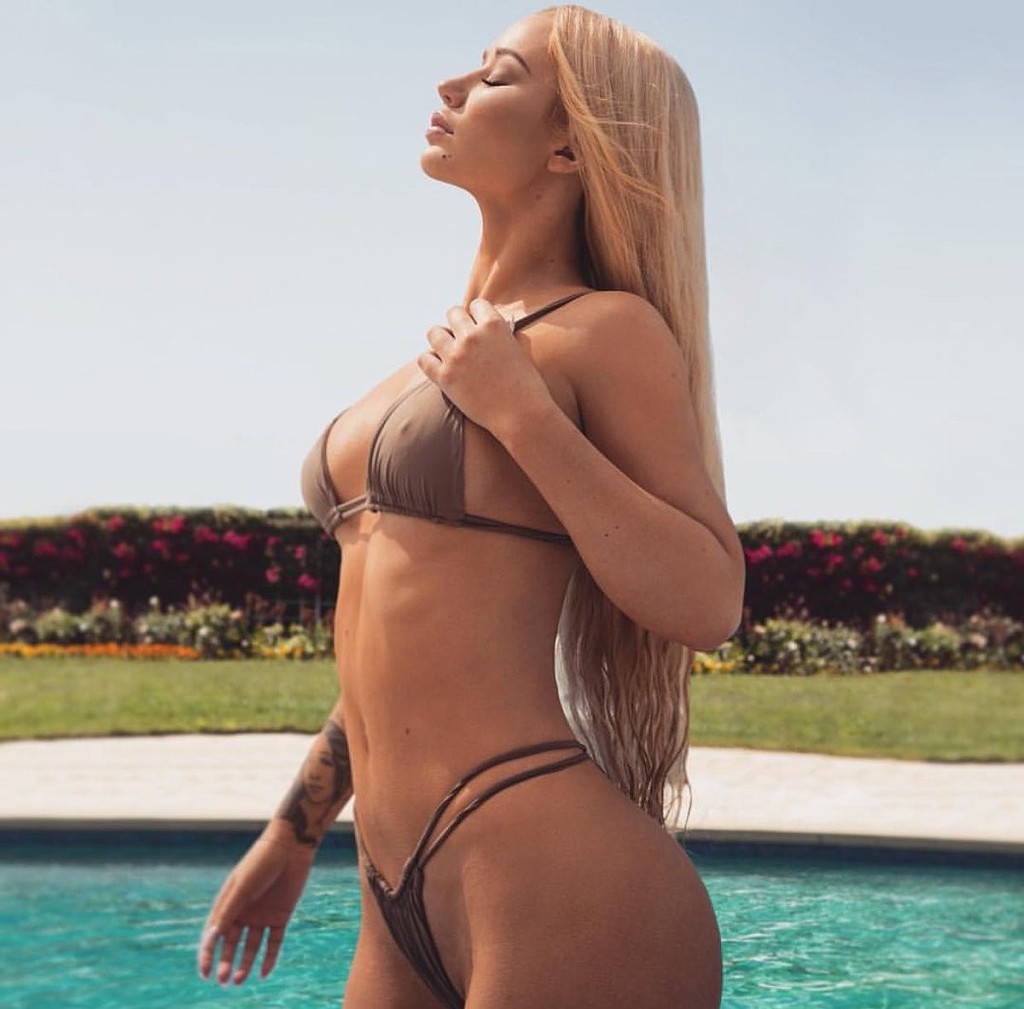 Iggy claims that twerking during rehearsals for her "Mo Bounce" video helped her lose a ton of weight. "It's a lot-I went on a meal plan before the video because I knew I would have to be dancing fairly skimpily dressed," she revealed during an interview with Nova 96.9. "I did a lot of rehearsals actually, and man I lost 15 pounds in a week dancing to that song!"
In 2018, a source revealed to Hollywood Life that Iggy maintains a healthy diet with zero sweets or processed foods – most of the time. "Iggy has been very committed to fitness and healthy eating, but she still has cheat days and allows herself to indulge once in a while," the source added to Hollywood Life. "She isn't too hard on herself and knows that splurging once in a while keeps her motivated in the long run."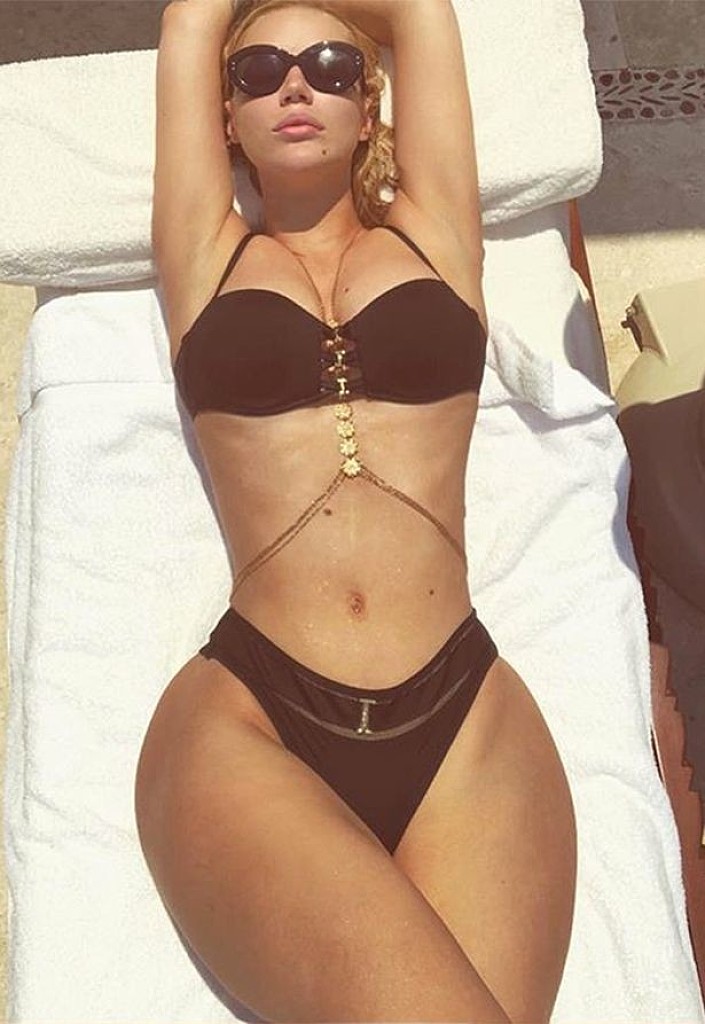 "Some days I just think I want to crawl in my cave and I don't feel confident at all, and other days I feel great," she told Australia'sToday Show in 2015. "I think it's like that for all human beings, not just young women … I think maybe feeling confident or 100% every day is something to aspire to, but I don't know if it's humanly possible for anybody."
Iggy spends a lot of time in the gym "Iggy also follows a strict workout regimen which includes hitting the gym several days a week. She loves cardio to keep her waist slim, and lunges and squats to keep a bangin' [backside]," the source told Hollywood Life. "You want to strike a balance between adequate weight and number of repetitions (reps) during your workouts," says Harvard Health, crediting Vijay Daryanani, a personal trainer with Harvard-affiliated Spaulding Outpatient Center.
"He suggests trying to complete 10 to 12 reps of an exercise with enough weight so the last few are a challenge, but you are still able to keep proper form and technique." "Increase the weight as needed to ensure you keep that fine balance between reps and point of fatigue," he tells Harvard Health.
(Thu 19) Views: 139
·
Read All Bikini News Daily
Link to story: https://bikininewsdaily.com/bnd/IggyAzaleashowsoffherinc-3608