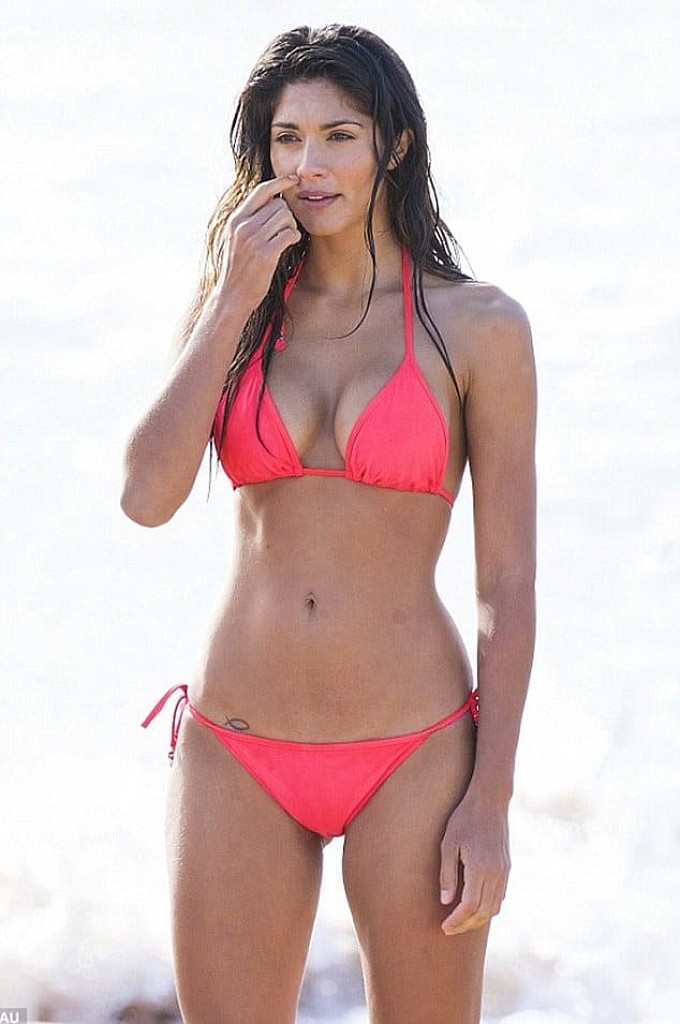 Pia Whitesell is celebrating one of her best friend's birthdays. The Aussie model shows off her amazing body in one of her latest social media posts, wishing pal Natasha Oliver a special day. "Happy birthday my beautiful Chicken," she captioned the Instagram gallery, which included a photo of the two in their bathing suits.
Whitesell Loves Pilates. "I work with Fluidform [Pilates] and have been doing it at home now for some time. [Kirsten King's] whole philosophy as a Pilates teacher is about poise and lengthening," Pia told Body + Soul. "It's always just joy," she captioned this recent photo of herself on the reformer.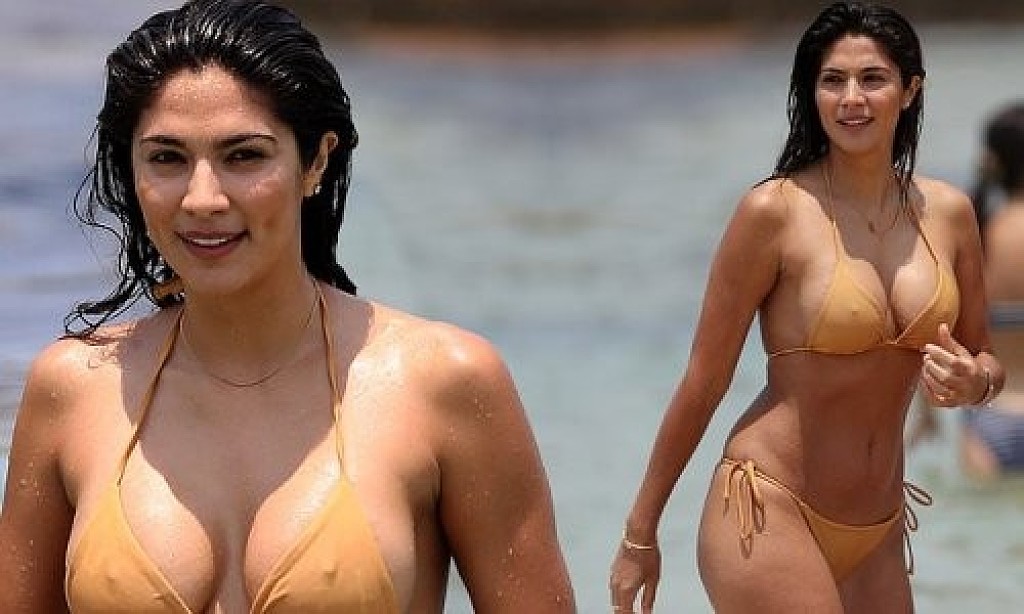 Pia loves hitting the trails and going for a hike. She recently shared this series of photos of herself hiking a cave trail in Sydney. "Adventure time," she captioned it. "The faster, farther and more frequently you walk, the greater the benefits," the Mayo Clinic says about hiking. "For example, you may start out as an average walker, and then work your way up to walking faster and walking a mile in a shorter amount of time than an average walker, similar to power walkers. This can be a great way to get aerobic activity, improve your heart health and increase your endurance while burning calories."
Pia loves cycling, outdoors and in. In this photo she messes around while riding in Sydney. The Cleveland Clinic explains that biking, a low-impact aerobic exercise, is great for building muscle, improving strength and flexibility, and improving balance. It can also boost mental health and help other health conditions, including arthritis.
Pia alternates between hot and cold treatments "I have an infrared sauna, so I use that a lot. And I have an unheated pool, so I go from the sauna to the pool," she told Body + Soul. "I really do love infrared – you can have a moment of escapism. It's like, 'Boys, I'm in the sauna. Do not disturb.'"
Pia does a lot of cardio. "I switch it up with going to the gym and listening to hip-hop while running on the treadmill or on the step machine," she told Body + Soul. "When paired with a heart-healthy nutrition plan, safe weight loss comes with doing regular cardio exercise. Not only are you less likely to develop diseases like diabetes, certain cancers and heart disease, but your body can more easily circulate blood. Less sitting time and more physical activity also helps you maintain a healthy weight by burning more calories throughout the day," says Harvard Health.
Pia spends a lot of time outdoors to promote her mental health, she explained to Body + Soul. "Being in the ocean and outdoors as much as possible with my boys. Whether it's at a basketball court or going for a coastal walk, racing up the street. I have these boys with this insane athletic ability. They smash me!" "Spending time in nature can act as a balm for our busy brains. Both correlational and experimental research have shown that interacting with nature has cognitive benefits—a topic University of Chicago psychologist Marc Berman, PhD, and his student Kathryn Schertz explored in a 2019 review," says the American Psychological Association.
(Thu 19) Views: 995
·
Read All Bikini News Daily
Link to story: https://bikininewsdaily.com/bnd/PiaWhiteselllookinggood-3607