Joan Smalls is one of the most well-known models today. Smalls is currently on a beach vacation. She just shared a stunning new set of photos from her trip on Instagram. In them, Smalls posed in several different bathing suits, showing off her figure. She captioned the post, "Paraiso."
Smalls opened up about her approach to diet and exercise in an interview with WSJ Magazine. She says that she makes sure to eat a healthy breakfast each day. "I'll do oatmeal," she said. "Other times I'll do scrambled eggs, turkey bacon and a piece of toast, slice of avocado. Other days it's fruit. Before I eat, I tend to drink water."
Smalls does a lot of different kinds of workouts. She tells WSJ that she likes to do resistance training. "I've been doing 45 minutes," she revealed. "It's mostly resistance training with my own body. I'll do planks, I'll do different types of sit-ups, anything that's for my core because I have scoliosis. I do a lot of glute work: kickbacks, squats, fire hydrants."
Smalls also loves to do a lot of cardio workouts. "Cardio, I'll do maybe three times a week," she tells WSJ. "When I was in Puerto Rico, I'd run outside because it gave me a nice view to be outdoors and running in between palm trees. I haven't done Muay Thai in over a year now, and I'm starting to miss it. I believe a girl should always be able to throw a good punch. It's a good self-defense."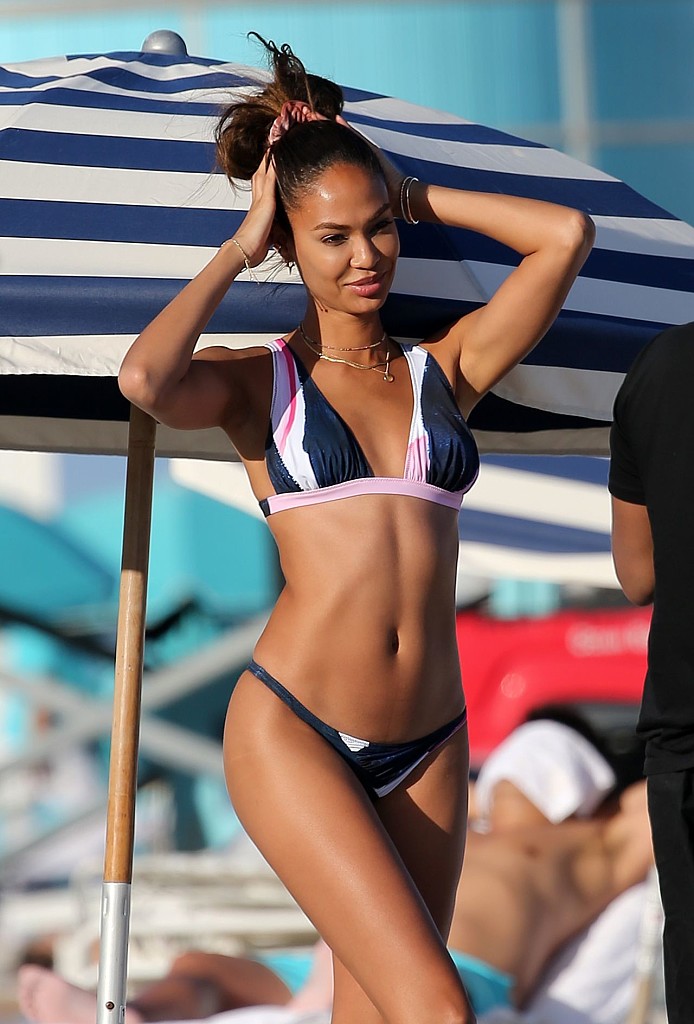 Smalls is an activist. She tells WSJ that she wants to see a lot of change in the fashion industry, especially when it comes to diversity. "I've seen brands use more people of color in their campaigns and advertising editorials, which I think is good. But at the same time, is this going to continue, or is it just a trend? I believe when it comes to fashion there should be a responsibility of equality for all, not just the Black community. I remember at one point, the new thing was Asia and China. All the runways, all the magazine covers, all the editorials, you see a high influx of Asian models and barely any Blacks or Latinas. It comes in waves. Now they're focused on the matter of Black lives, you see more interest in that, and now they fall back on the Asian models. There should just be equality throughout, consistently, with every race."
Smalls tells Vogue that she doesn't like to restrict herself too much when it comes to her diet. "That's why I work out more because I know it's hard to eat cheese and pizza and pasta and I cannot say no so I prefer to work out an extra 20 minutes at the gym. What I've learned is smaller portions, so not overindulge in something that I love."
(Wed 18) Views: 131
·
Read All Bikini News Daily
Link to story: https://bikininewsdaily.com/bnd/JoanSmallshavingfunonvac-3604