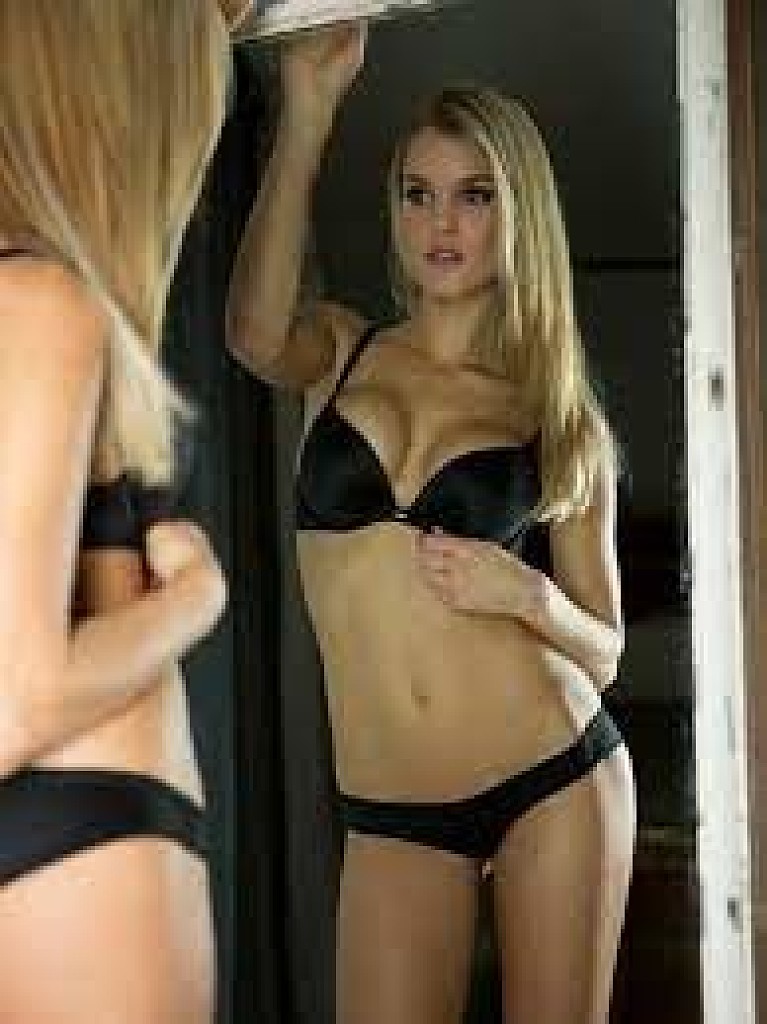 Joy Corrigan is modeling swimsuits in her latest series of mirror selfies. The model shows off her flawless figure in her latest Instagram posts, trying on bathing suits while in Miami for her followers.
Joy stresses the importance of starting your day off on a conscious note. "I try to make my mornings intentional and mindful," she told Women Fitness. "Every day, right when I wake up, I start with a large glass of water followed by a quick meditation. Next, I make a fully organic coffee that includes Chaga mushrooms, ashwagandha, and MCT coconut oil while I review my daily to-do list."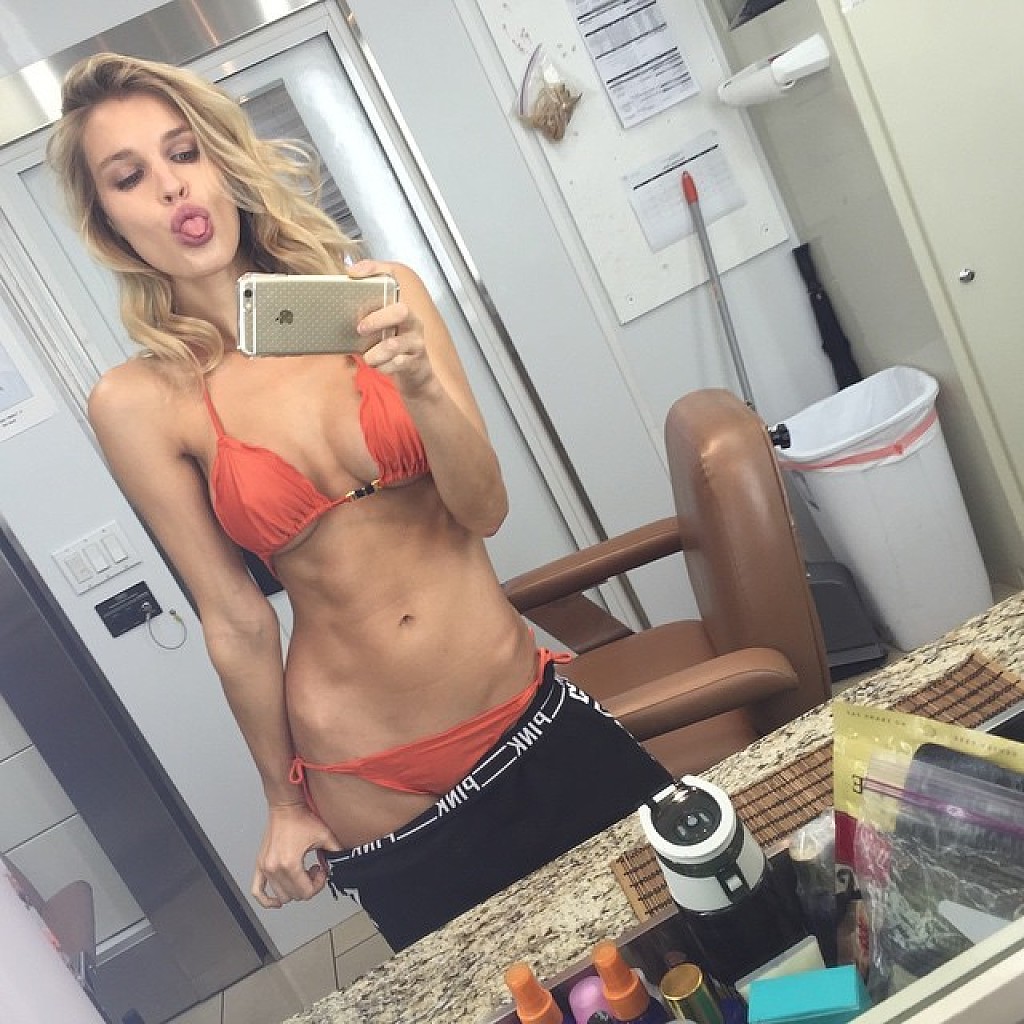 Don't underestimate the power of stretch, says Joy. "My top 5 stretches are downward dog, splits, backbends, toe touches, and any other easy yoga moves. Recently I have been using the ALO Moves app to learn new stretches!" she said. "Stretching is an important component of any exercise program. Most aerobic and strength training programs inherently cause your muscles to contract and tighten," says the Mayo Clinic. "Stretching after you exercise helps optimize the range of motion about your joints and boosts circulation."
Joy replenishes after her workouts with a nutrient-filled smoothie. "After my workouts, I love to make a smoothie loaded with organic berries, almond butter, frozen acai, spinach, celery, cucumber, and a little protein or collagen," she said.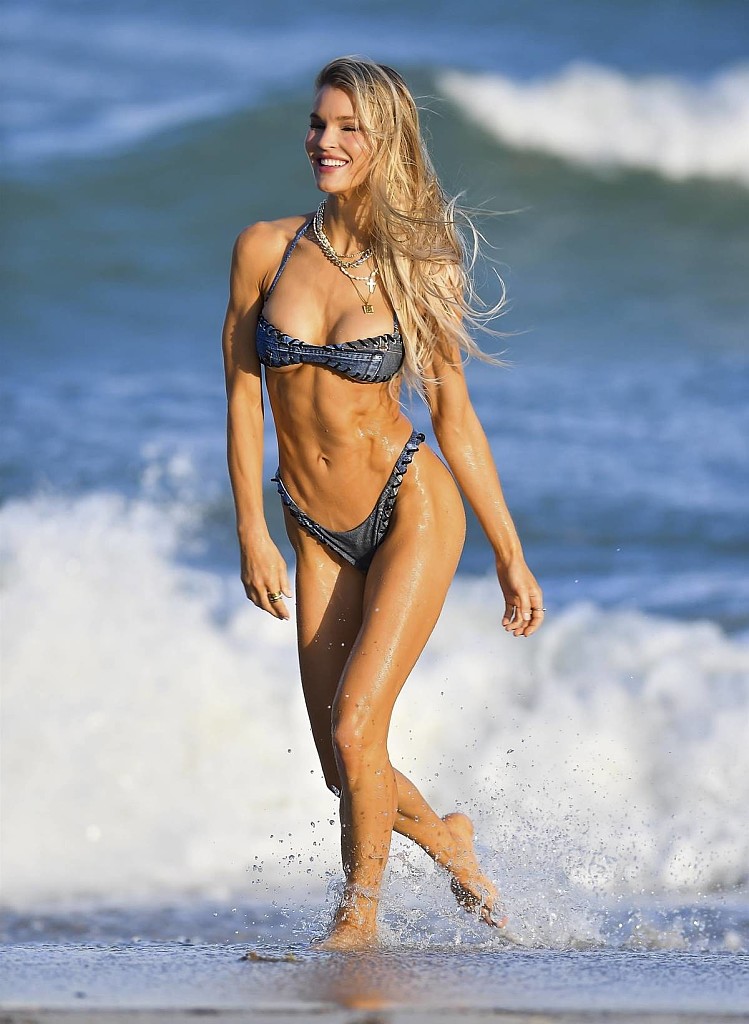 Joy's number one health tip? "Drink plenty of water!" she told Haute Living. "It's a great way to rid my body of toxins and curb my appetite. Drinking a huge glass of water first thing in the morning is one of my favorite habits." According to the U.S. National Academies of Sciences, Engineering, and Medicine men should drink about 15.5 cups (3.7 liters) of fluids a day and women about 11.5 cups (2.7 liters) of fluids.
Joy takes collagen and ketones every day. "Collagen has been great for my nails, skin and hair. Ketones give me an amazing natural energy boost throughout the day," she told Haute Living.
"I've found that there is no single secret to a slim torso. For me, it comes from hard work and consistently eating healthy, while limiting processed foods as much as possible," Joy told Women Fitness. "My favorite meal is dinner because this is typically when I get to relax and enjoy a nourishing meal. Sometimes I will also have a glass of wine with my loved ones! I have been trying new recipes a couple of times a week. But on many nights, my dinner includes a healthy protein like wild-caught salmon or other fish, some veggies like steamed asparagus and mushrooms, and a gluten-free carb like rice pasta or a large sweet potato covered in grass-fed ghee."
(Tue 6) Views: 1,128
·
Read All Bikini News Daily
Link to story: https://bikininewsdaily.com/bnd/JoyCorriganinBikiniShare-3497