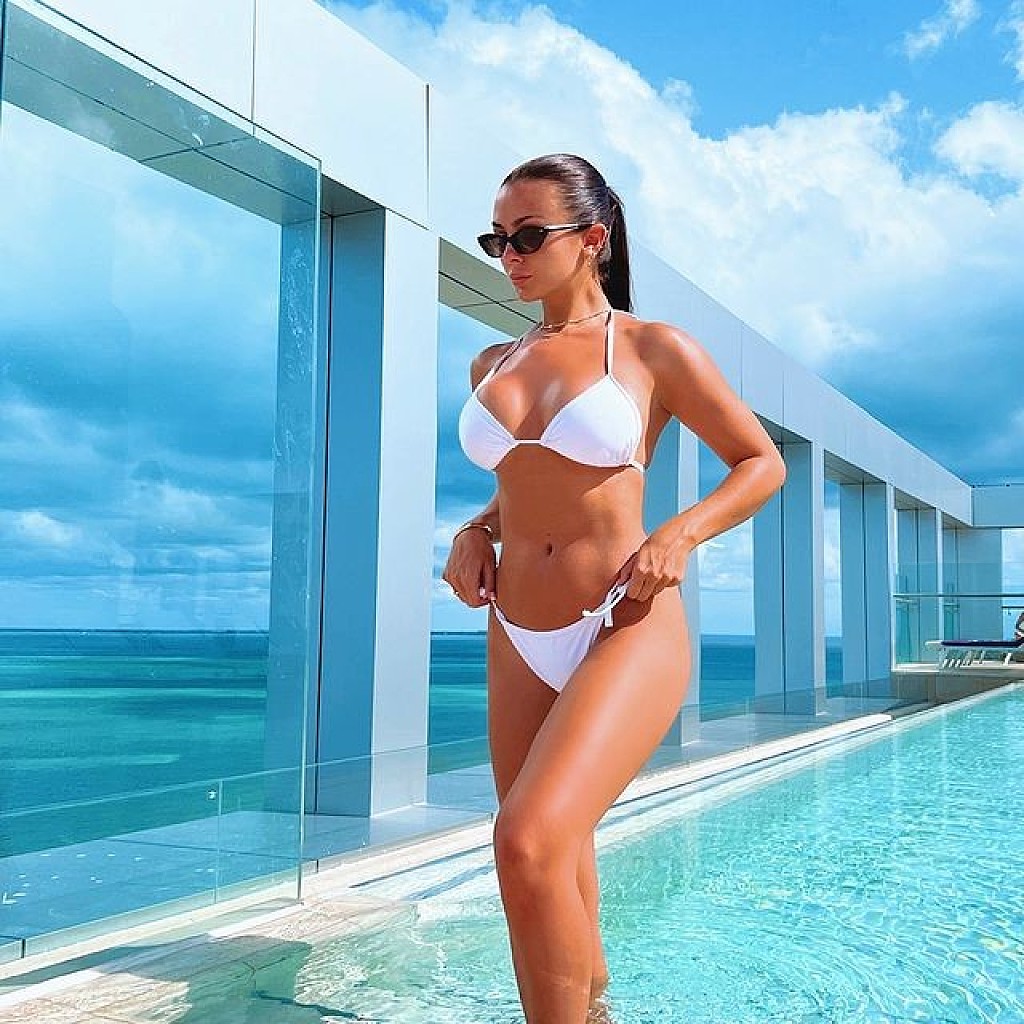 Kady McDermott first made waves as a contestant on Love Island. She's since become a successful influencer and fitness maven. McDermott has a huge following on Instagram, and shares a lot of gorgeous photos on her page. She recently took a lake vacation, and recently shared some highlights. In two of the photos, McDermott posed in a brown one-piece swimsuit with black stripes. She captioned it, "Lake District dump.
McDermott revealed some of her favorite workouts in an interview with The Daily Star. "I mainly focus on my lower body," she says. "So things that work the glutes, legs, and abs. I like lunges and squats – they really work your bum muscles. Doing them with weights make it a bit harder and you really feel the difference in your bottom. I do a lot of walking, too."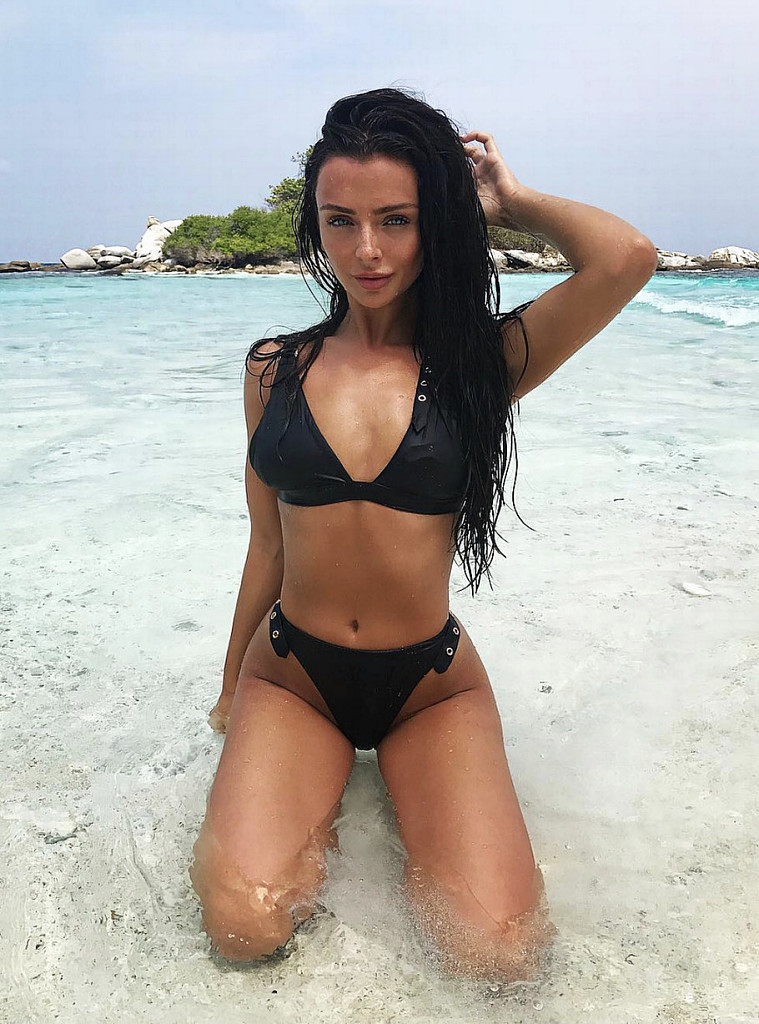 McDermott doesn't always feel the need to go to the gym or use a machine to workout. She tells The Daily Star that she opts to do bodyweight exercises most of the time. "I don't do much cardio training, and I tend to avoid the machines in the gym. I prefer to do body weight exercises, with the odd free weight thrown in for good measure, so that I really build muscle and tone-up."
McDermott opened up about her diet to The Daily Star. "I just try to eat well and I'm lucky that I really love healthy food. I tend to eat lots of protein and vegetables while trying to avoid carbs and sugar. That usually means I end up scoffing lots of chicken, eggs, smoked salmon, steak and cottage cheese. I make my own pizzas that are full of protein, too, and I love pancakes with blueberries and raspberries."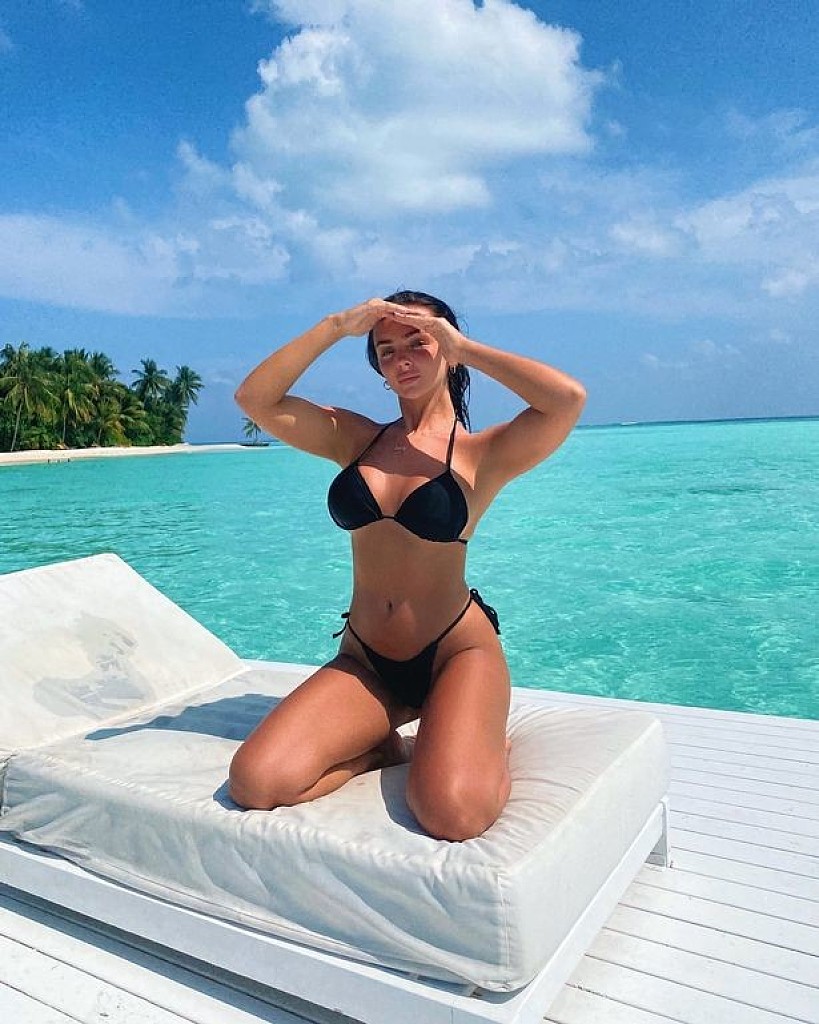 McDermott has an amazing stomach. She revealed her secrets to The Daily Star. "Getting rid of your belly fat is pretty much down to changing your diet and quitting sugar in particular. Sugar is basically just useless calories, and if you consume too much it's stored as fat directly on your stomach."
McDermott has amazing skin and hair. She shared her tips for taking care of both in an interview with Women Fitness. "I'm obsessed with skin care," she says. "I always make sure my skin is cleaned and moisturised. Hair care routine is my redken shampoo and conditioner, and the redken all in one treatment spray. The night before, I will always put coconut oil in my hair and wash it out in the morning. It keeps it so soft and shiny!"
(Mon 23) Views: 866
·
Read All Bikini News Daily
Link to story: https://bikininewsdaily.com/bnd/KadyMcDermottshowsoffher-3616