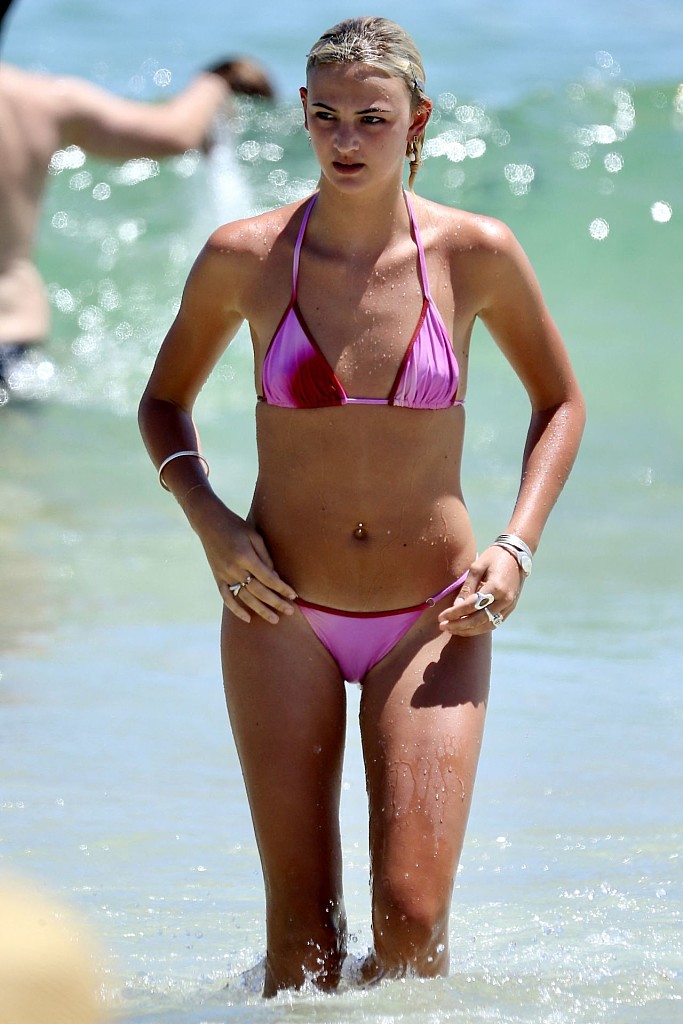 Mia Regan is enjoying summer in Australia in her swimsuit! The model girlfriend of nepo baby Romeo Beckham flaunts her incredible figure in one of her latest social media posts. "Giggles in aus," she captioned the series of Instagram snaps and videos. Her famous boyfriend commented on the post with a heart emoji, while his mother, Victoria, was one of the 22,000-plus to click the like button.
Mia is one of the many famous faces who swear by starting their day with citrus spiked water, claiming it helps with her irritable bowel syndrome. "IBS gang drink," she captioned one of her Instagram Stories. "Drink ur hot water and lemon." Hydration throughout the day is also one of her tactics.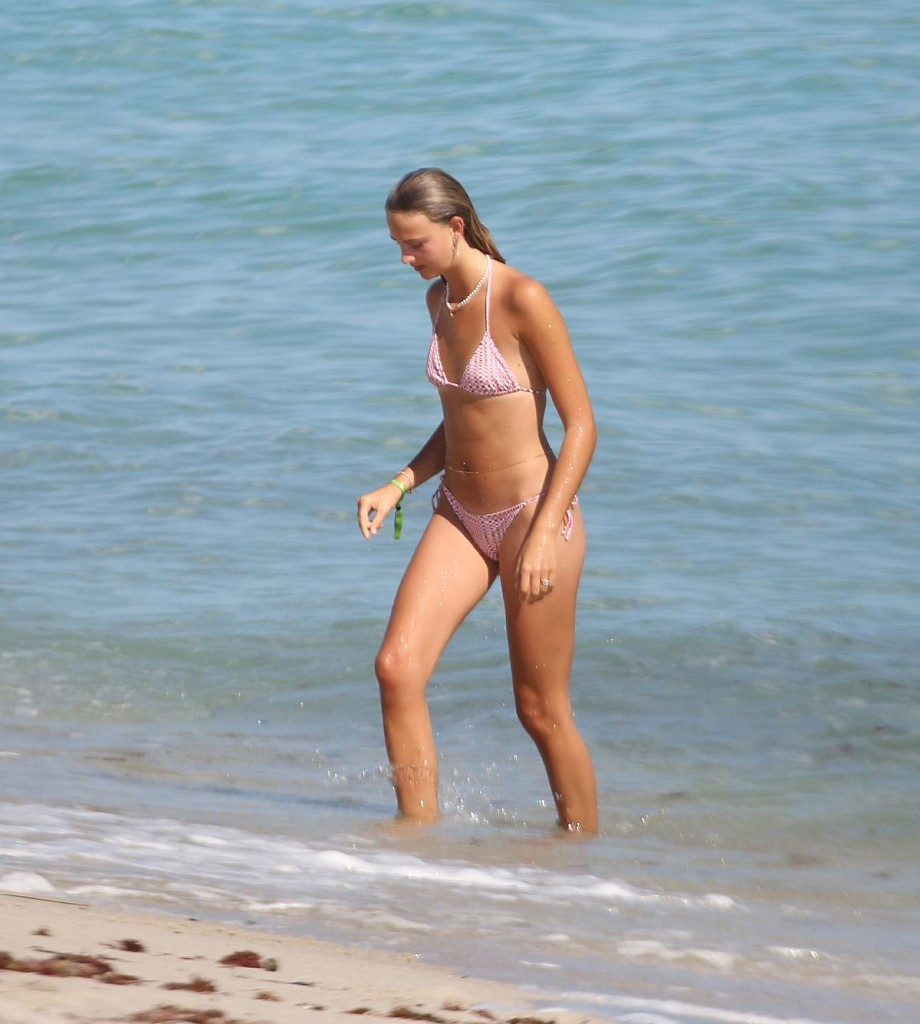 Mia makes fitness a priority. She especially likes exercising at home, sharing a series of clips of her routine. Her simple but effective workout includes planks, squats and squat jumps with exercise bands, lunges, and various types of crunches.
While she isn't totally vegan or vegetarian, Mia focuses on eating as plant based as possible. "I'm reducing my meat consumption to be more environmentally friendly," she wrote in an Instagram Q & A. "I dedicate certain weeks/weekdays to being meat free."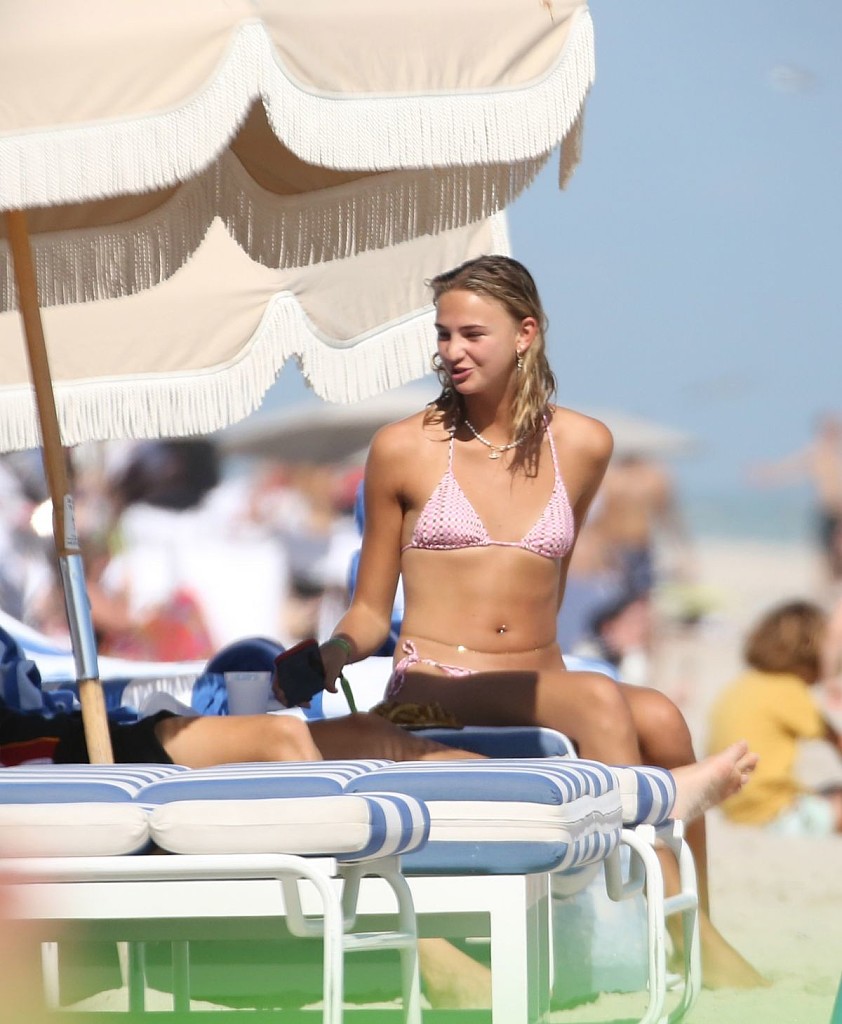 Mia is incredibly active outdoors. When she isn't working or working out, you can find her breaking a sweat in the fresh air. In the winter she enjoys skiing. "Snow," she captioned this photo of herself on the slopes, showing off her moves. She also loves swimming, hiking, and taking walks.
Mia also does a lot of. "Just in case you didn't see it on the story …" she captioned a Instagram post of herself showing off her poses. Harvard Health explains the many reasons why yoga is a great workout. "Researchers found that people who practiced yoga for at least 30 minutes once a week for at least four years, gained less weight during middle adulthood," they said. "People who were overweight actually lost weight. Overall, those who practiced yoga had lower body mass indexes (BMIs) compared with those who did not practice yoga. Researchers attributed this to mindfulness. Mindful eating can lead to a more positive relationship with food and eating."
(Sat 21) Views: 161
·
Read All Bikini News Daily
Link to story: https://bikininewsdaily.com/bnd/MiaReganisenjoyingsummer-3614