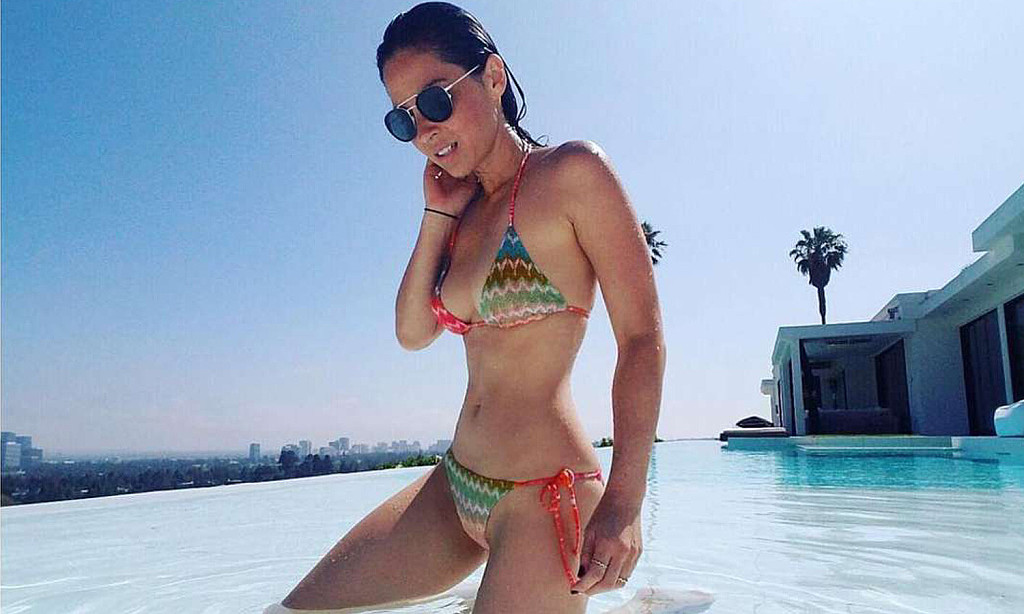 Olivia Munn is celebrating her pal's birthday in her bathing suit. The bombshell shows off her incredible physique in one of her latest social media posts, wearing a colorful swimsuit as she sends her friend well-wishes. "Happy birthday," she captioned the photo on her Instagram Stories.
When Olivia needs to get in shape fast she amps up her water intake. "It's super simple, but it's just drinking so much water. The more water you drink, it just speeds up your metabolism, helps flush everything out," she says. "And if you put lemon in your water, it's really great to help you drain a lot of things out," she told Us magazine.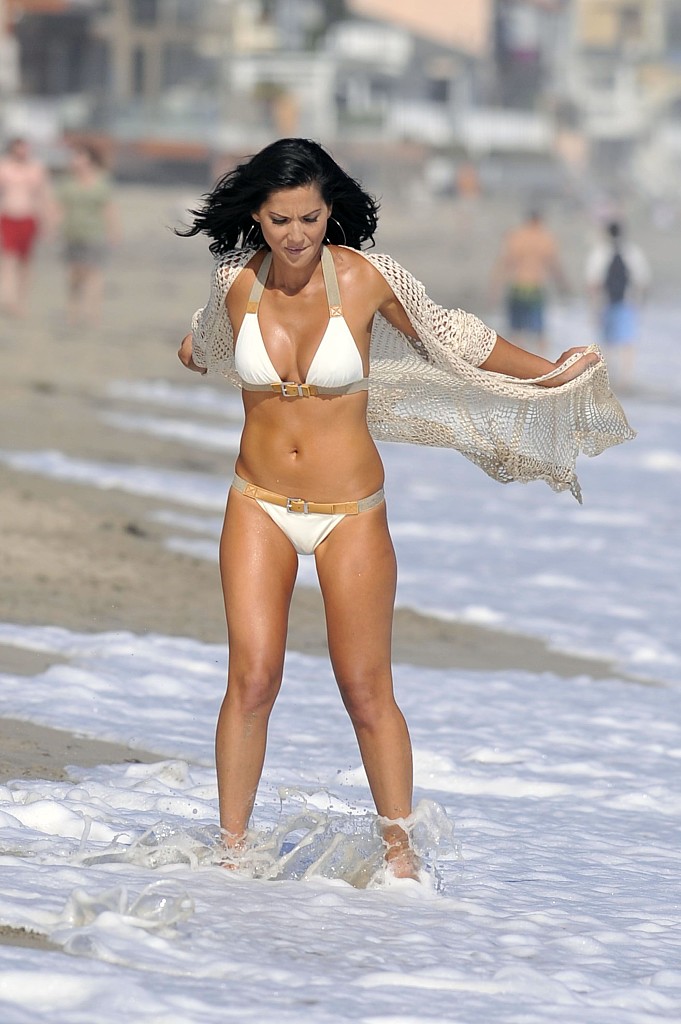 Olivia also swears by Vital Proteins' individual powder collagen packets. "You put those into your drink and you drink it every day," she divulged to Us. "When you are… going to the beach or in your bathing suit, it just helps give your skin, all over from head to toe, just a really nice, supple glow. It fills in all the lines and it gets into your muscles as well, so everything just feels lifted and hydrated and smooth."
"I kind of switch it up a lot, just because I get superbored," she told Us about her approach to exercise.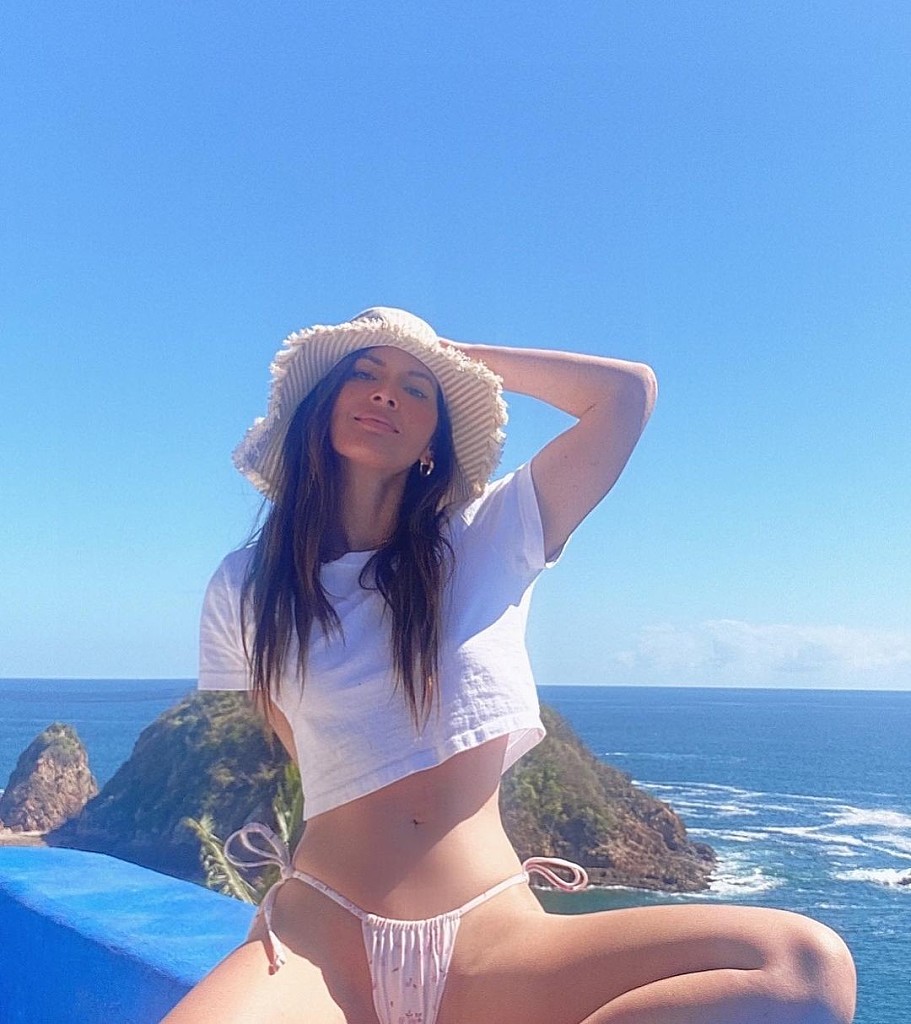 Olivia eats a lot of fruits and veggies. "When I'm trying to be more thoughtful, I do that 80/20 diet, it's a really healthy diet to go by. Eighty percent of what you eat is fruits and vegetables and 20 percent is everything else, so it's enough of a balance," she told Us. "It's something that I would love to get better about, just coming up with a better system that I follow every day," she continued. "I know people who are extremely strict, and they do their work out every day and they eat the right things and all that. I just, I admire those people."
Olivia confessed to Women's Health that she struggles to get her zen on. It's enough to make even the most Zenned-out yoga master a little frazzled. For Olivia, self-care starts with the most basic step: breathing. "I tried so hard [to meditate] for years," she said. "The tough thing for me about meditating is thinking, Am I doing it right? Did I do this for nothing? Do I have to start all over? My brain begins to spin." This is where her Muse headband comes in. "When you're thinking of nothing at all, you get bird chirps," she explained. "It's like a little video game for me."
"I do martial arts a lot, and so I have a routine that I can do that's different every single day. It takes me only about 30 or 45 minutes," Olivia told Us, adding to Women's Health that she is obsessed with tae kwon do. Her routine: 30 minutes of shadowboxing and kicking, 15 minutes of abs, then stretching. "When you do martial arts, it makes you feel like you're physically capable of anything," she said. "And the great side effect is that when you're in your best shape, you actually will look your best too."
(Fri 10) Views: 183
·
Read All Bikini News Daily
Link to story: https://bikininewsdaily.com/bnd/OliviaMunnshowsoffherinc-3736