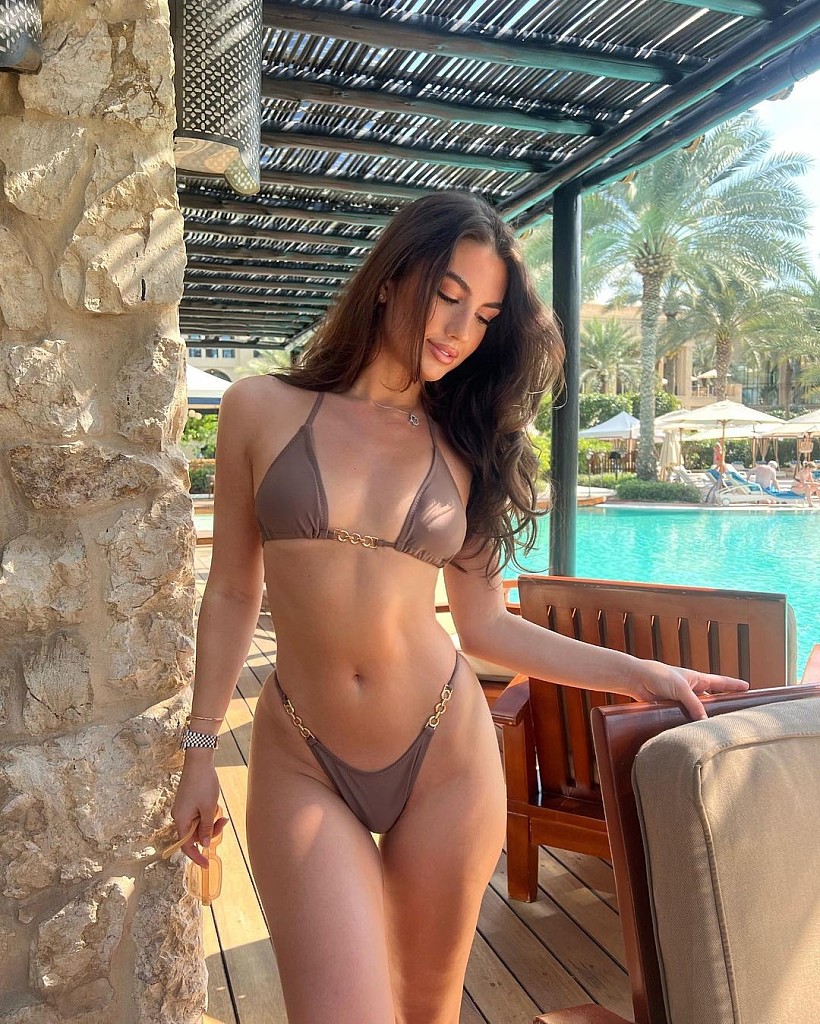 Sophia Peschisolido is steaming up social media with her latest series of swimsuit snaps. The Instagram influencer shows off her incredible figure in a pink bathing suit in a variety of poses. "Can never pick just one," she said about her decision to share the curation of photos.
In an Instagram Q & A, Sophia claimed that exercise wasn't really part of her life. "I never work out – I went for a run for the first time in ages the other day and almost died," she said. "Not getting enough physical activity can lead to heart disease—even for people who have no other risk factors. It can also increase the likelihood of developing other heart disease risk factors, including obesity, high blood pressure, high blood cholesterol, and type 2 diabetes," says the CDC.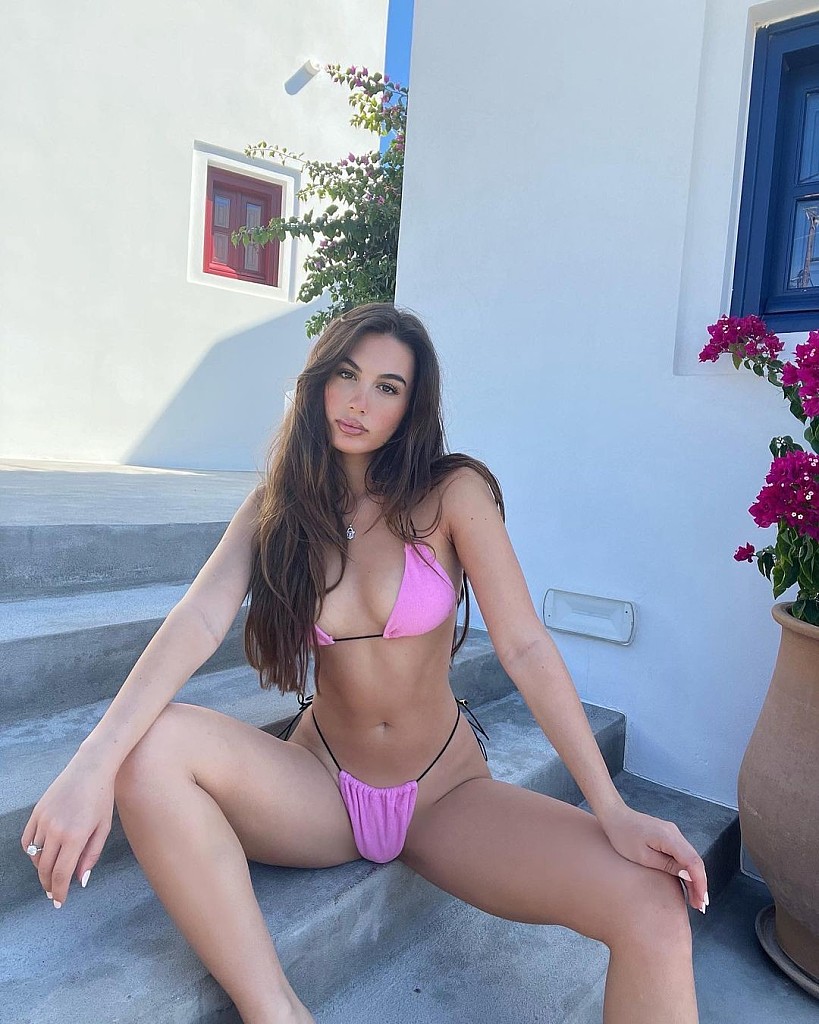 However, during the pandemic Sophia started getting more active. She started going on "socially-distanced walks in the park or bike rides" with her family and her dog, Scruffy."I go on a walk every day and do exercises in my bedroom every now and again," she told The Sun.
Sophia admits that exercising doesn't come easy to her. "I wish I could say it's been easy, but fitness and health has never been my forte."I've always had to push myself but the upside of that is that I'm starting to love the way my body looks. But I'm not obsessive," she told The Sun. "I exercise when I can be bothered but I've definitely put weight on during quarantine. It's the banana bread I keep making."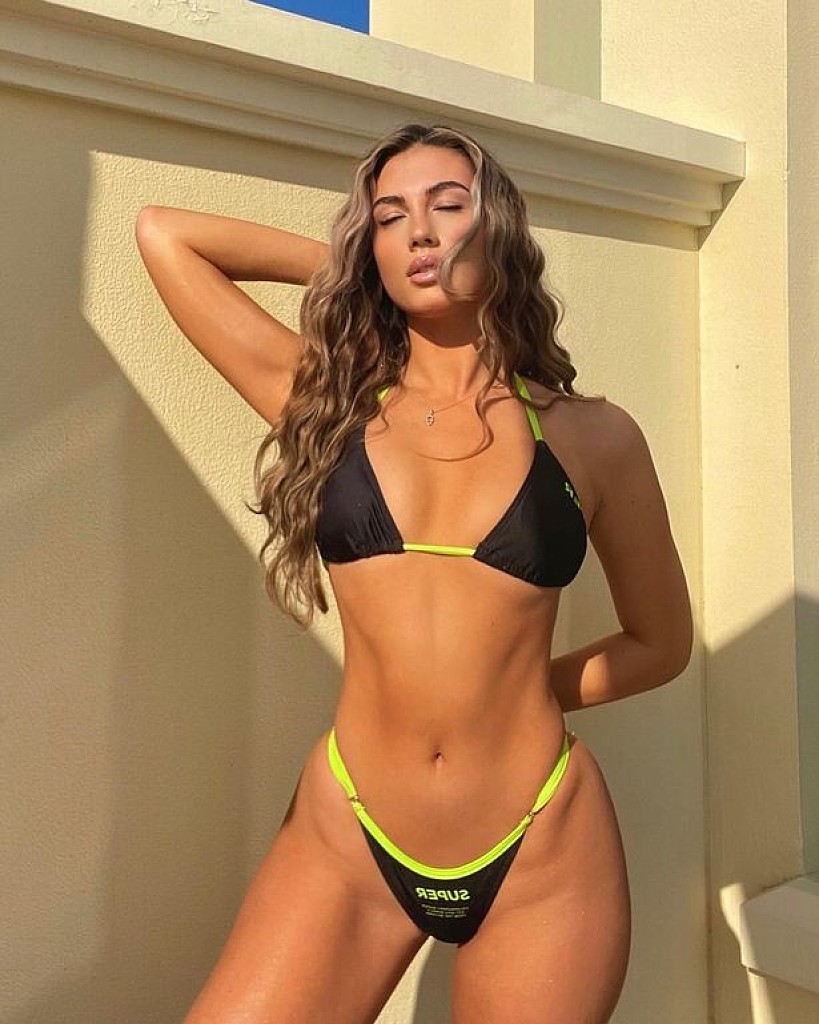 Sophia makes sure to exercise her mind. During the pandemic she would "do a weekly quiz, which is fun," she told The Sun. "I have also done these with my family, who are all over the world," she added. She also does puzzles. "I recently finished a 1,000-piece jigsaw puzzle which took me four days, but it didn't relieve any boredom, so I don't recommend that."
Will Sophia end up on Love Island? "I'm a huge fan of the show, I just don't think it's right for me. I've been asked to go on it twice but I've turned it down," she told The Sun. "I just don't like having all that attention — I don't think I'd be able to handle it."
(Sat 28) Views: 928
·
Read All Bikini News Daily
Link to story: https://bikininewsdaily.com/bnd/SophiaPeschisolidoshared-3631