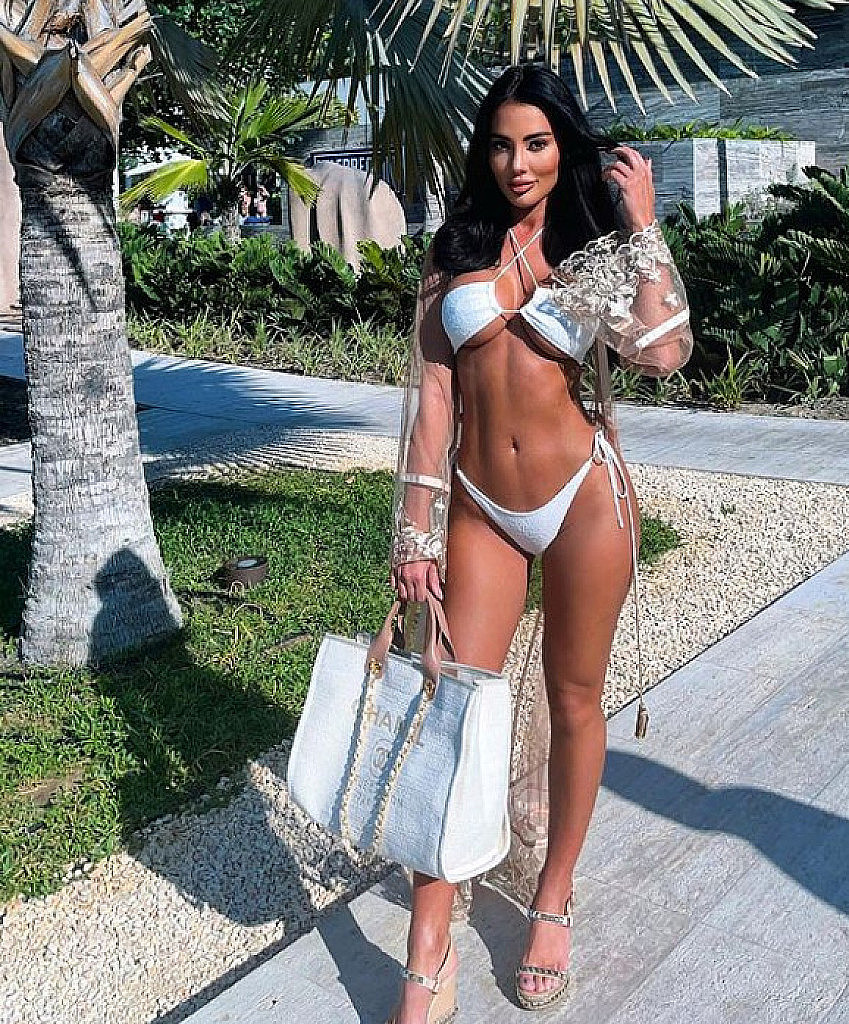 The Only Way Is Essex star, Yazmin Oukhellou, has never been afraid of showing off her body. Her Instagram account is full of gorgeous photos and videos. Oukhellou shared a new swimsuit video this week. In it, she posed in a tan knit bathing suit and matching wrap. Her incredible abs were on display. Oukhellou captioned the video, "Catch me at the beach."
Oukhellou revealed some of her wellness secrets to Heatworld. She says that she likes to practice meditation each day. "Every morning, I try to put on a morning meditation before I get out of bed just to start my day off positive. I think for me, self-love and also gratitude is a really, really big thing. So I try to do that every single morning and also before I go to sleep, I put on a sleep meditation to unblock my chakras and I think that really, really does help."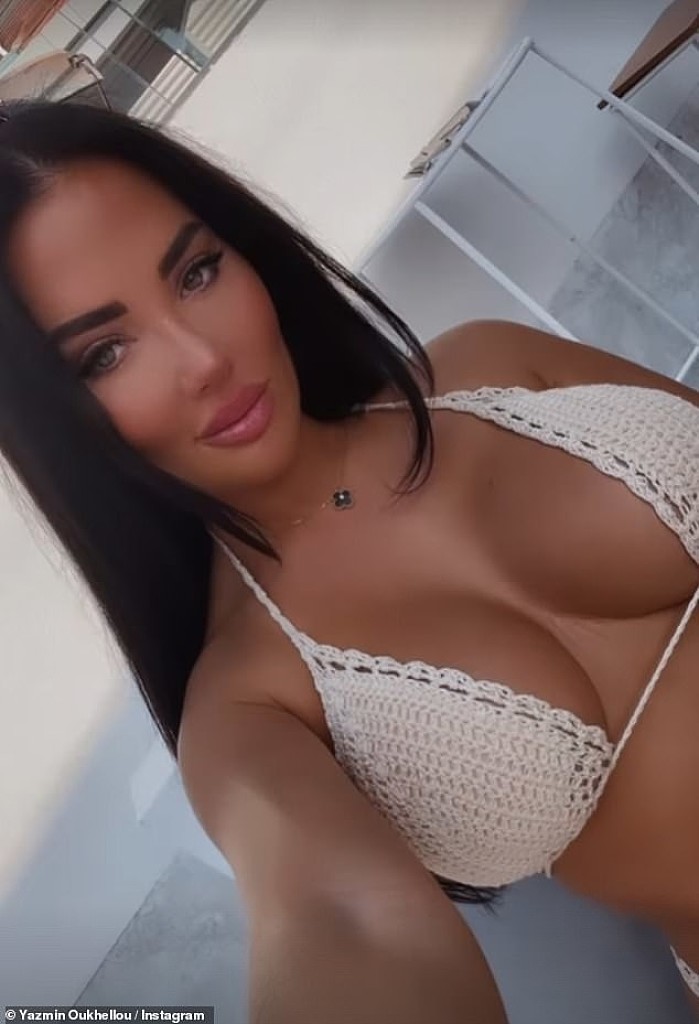 Oukhellou is all about self-care. She tells Heatworld that she sets aside one day for herself. "I like to run a nice bath and put my crystals in there. I put the candles on, put some meditation music on, get out and put a face mask on. I always do chamomile and honey tea before I go to sleep. And it will just be no alcohol, no sugary substances or sweets and things I do love to binge on. Just giving myself some me time."
Oukhellou revealed some of the best advice she's been given to Heatworld. "I think just be yourself and forget what anyone thinks about it," she says. "And, excuse my language, but who gives a shit? Just live your life and do what you want to do and live by how you want to live and don't listen to anyone else."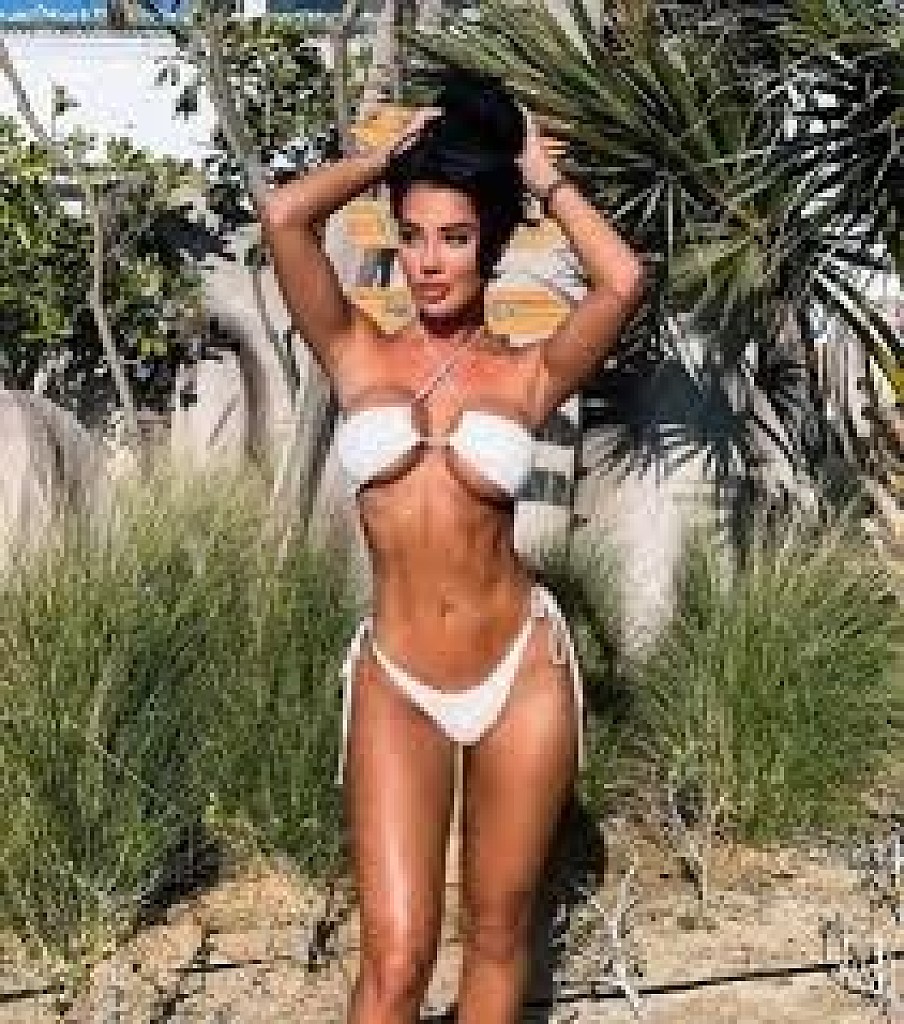 Oukellou revealed some of her favorite exercises in this Instagram video. In it, she does a lot of bodyweight exercises for her core and lower body. Oukellou is seen doing different circuits, including types of squats, back leg lifts, Russian twists, and crunches. She captioned it, "Day 3 @wellnessretreatworldwide and I am feeling the burn. I am so glad I've come away to fully work on myself inside & out with the help of the amazing @samwestfitness & @dr.sandrarasqui. I'm learning so much about myself each and everyday and I honestly didn't realise how much training your mindset to be more positive and present is what has really got me through everything. I'm going to start to share daily tips with you all to help any of you who may be going through something similar. If you want to try the workout we did today at home I've listed it, love Yaz."
Oukellou spends a lot of time in the water. She posts a lot of pool and beach photos on her Instagram. She shared this photo of herself in a pool in Dubai, captioning it, "I know there's evil eye. I'm living dangerously." Oukellou also posted this Dubai pool photo, captioning it, "She was beautiful, passionate and just as crazy as I am. She could party like a man and love like a woman."
(Mon 12) Views: 446
·
Read All Bikini News Daily
Link to story: https://bikininewsdaily.com/bnd/YazminOukhellouinBikiniS-3512