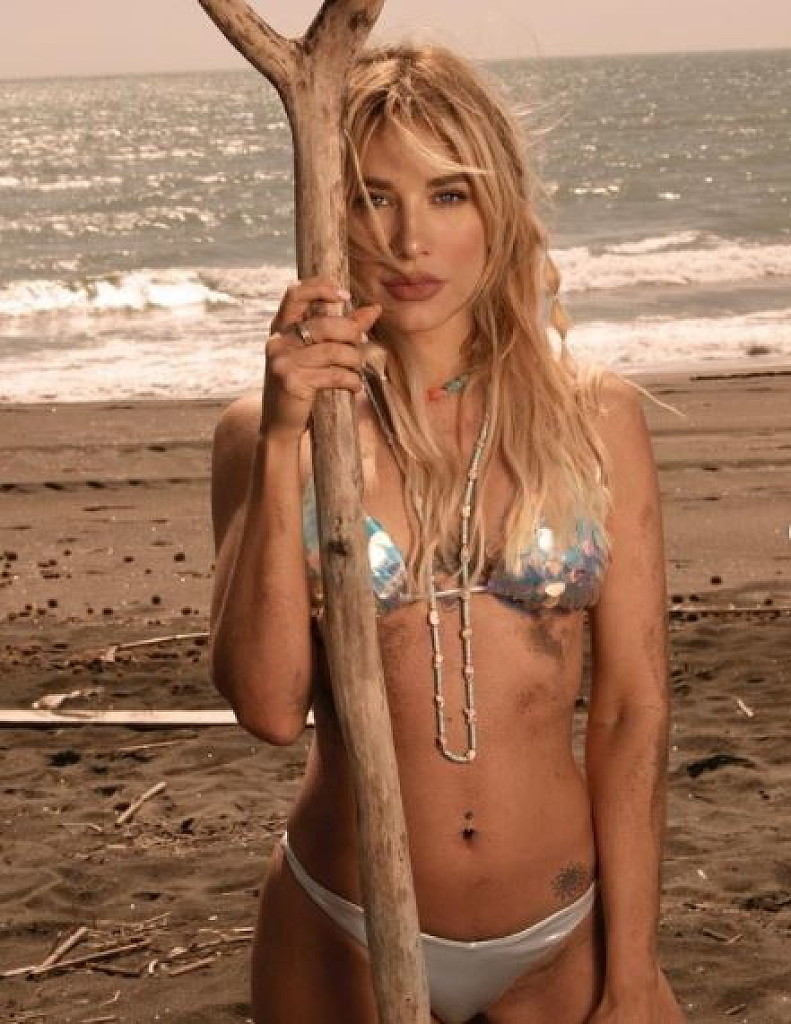 Clizia Incorvaia is heating up social media in her swimsuit. The model shows off her incredible figure in a bathing suit in one of her latest social media posts. Being a hot mom is a hard job," she captioned the Instagram snap.
Clizia loves playing tennis. "First tennis lesson: the outfit is there, now we have to work on the rest," she captioned a photo. According to ACE Fitness it blends together cardio and aerobic exercise, as there is a lot of running around, and hand-eye coordination. "While tennis provides numerous health benefits—improved aerobic fitness and anaerobic endurance, muscular fitness (grip strength and endurance), flexibility, multiple skill parameters (balance, speed, agility and quickness), reactivity, and power—it also is psychologically demanding," they say.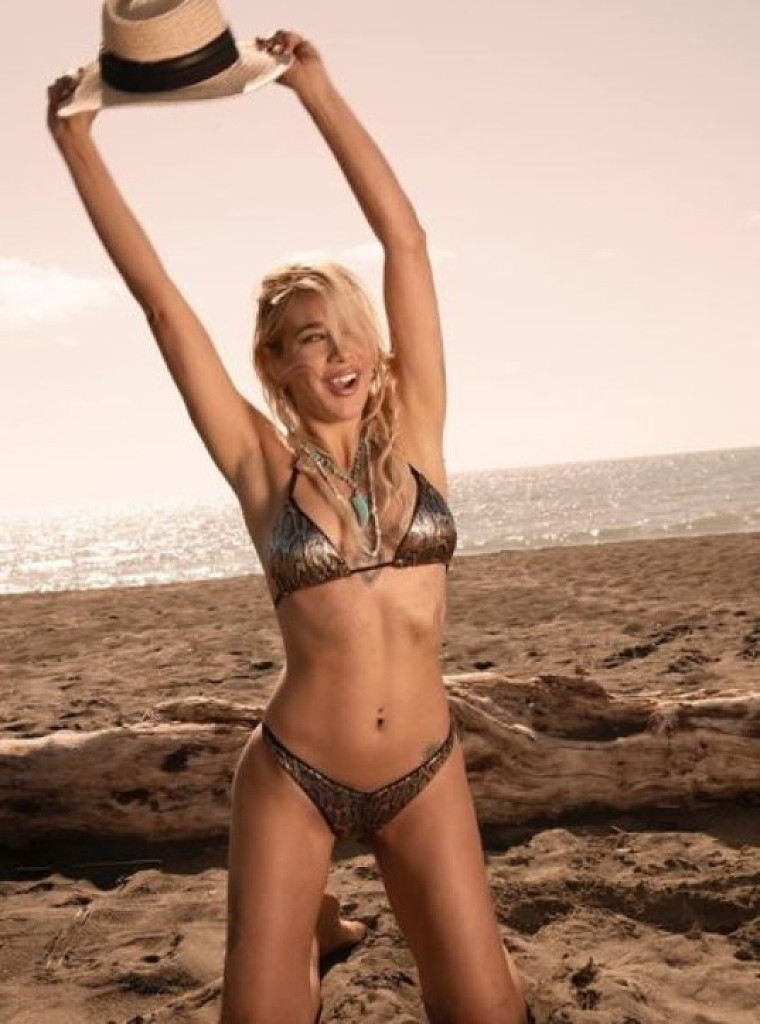 Clizia can often be found swimming in the ocean and in pools. Swimming is a good way to get regular aerobic physical activity, according to the CDC. Just two and a half hours per week of aerobic physical activity, such as swimming, bicycling, or running, can decrease the risk of chronic illnesses. In addition to the many physical benefits, there are multiple studies supporting the mental health benefits of swimming as well.
One way Clizia destresses? Taking baths, which have been linked to better sleep and even found helpful to minimize anxiety and depression. One recent study even found that they may even boast cardiovascular benefits.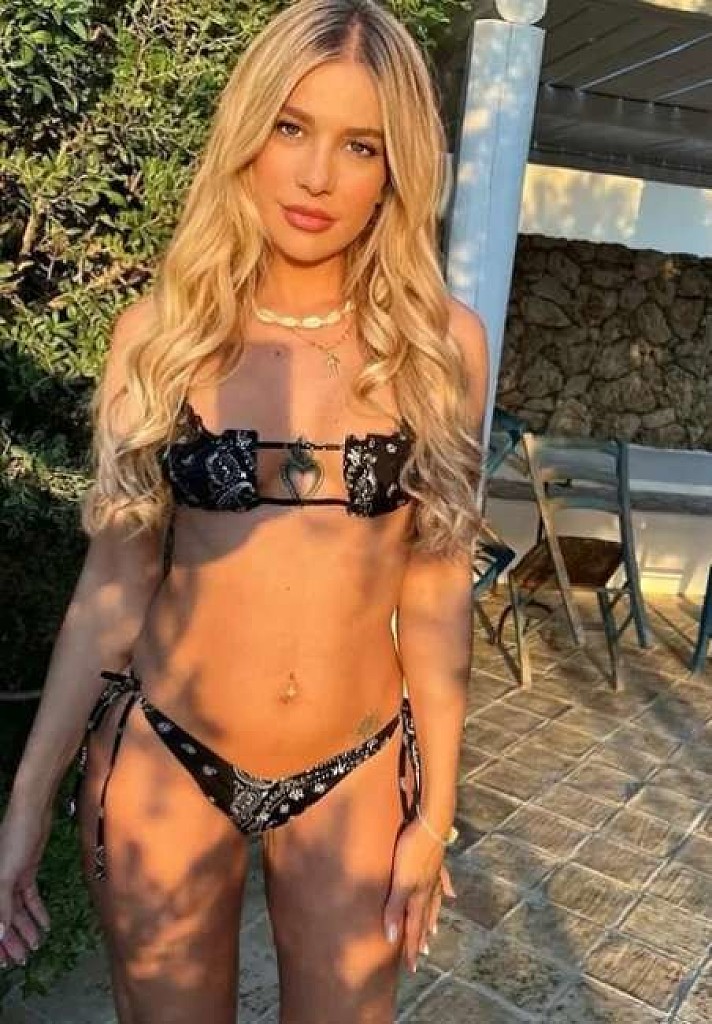 Clizia also takes vitamins. "So besides working out I'm taking the right supplements to stay in shape," she revealed in a post. Supplements are a great way to ensure you are getting your nutrients. However, most nutritionists agree that a healthy diet is the most efficient way to stay healthy.
Clizia also partakes in a form of fighting: Boxing. "My preparation for the red zone," she captioned a clip of herself boxing with a friend. "This kind of boxing has many health benefits, because it constantly requires you to think, change your position, and change your posture," physical therapist Linda Arslanian, director of rehabilitation services at Harvard-affiliated Brigham and Women's hospital tells Harvard Health."You're swinging your arms, moving the muscles of your arms and shoulders, increasing your upper-body strength. And when you're in the boxer crouch with a wide stance, with your knees slightly bent, you're strengthening your core muscles, back, and legs."
Clizia also golfs. A comprehensive review published in the British Journal of Sports Medicine found that golf's health benefits are extensive, including mind, body, and even lifespan. Benefits include improved longevity, decreased risk of developing heart disease or suffering a stroke, good mental health, and improved strength and balance.
Cristia loves pasta."A pasta dish a day keeps the doctor away giorno ?? #carboloading #italianfood," she captioned a post. She also loves pizza, oysters, and cake.
(Wed 24) Views: 572
·
Read All Bikini News Daily
Link to story: https://bikininewsdaily.com/bnd/CliziaIncorvaiacanoftenb-3931