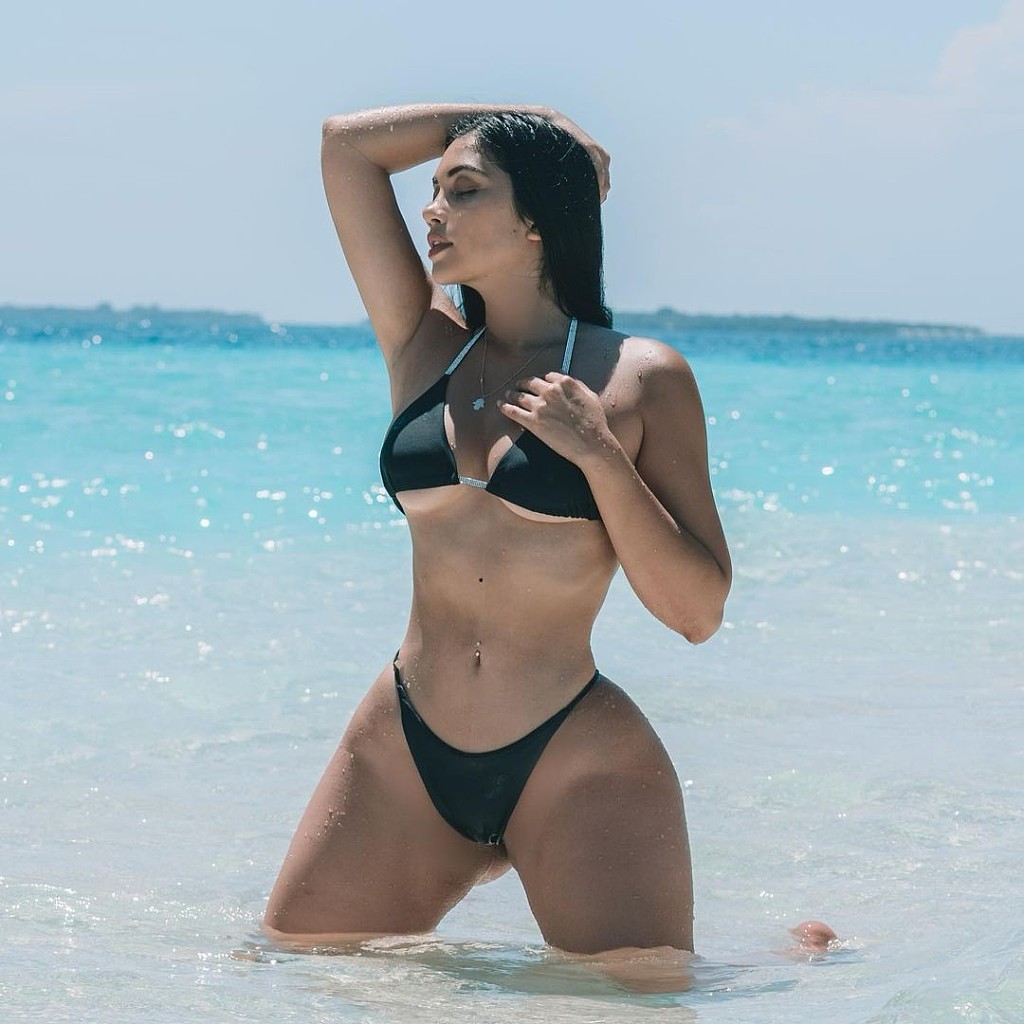 Jailyne Ojeda is looking out of this world in her swimsuit! The influencer and model shows off her crazy curves in a tiny bathing suit via one of her latest social media posts. "I am an alien," she jokes in the Instagram Story, shared with her 14.2 million followers.
Jailyne regularly does hula hoop workouits. "This is why I'm so skinny im always jumping around I'm never still," she captioned a hula hoop workout video, rotating the hoop around her waist and jumping through the hoop. "The findings from our commissioned study indicate that hooping delivers a total-body workout that can improve flexibility and balance while strengthening the back, abdominal, arm and leg muscles," says ACE Fitness.
You don't need fancy workout equipment or a home gym to stay in shape. Jailyn uses her stairs to do a variety of exercises. "Doing a stairs work out at home. Perfect for those who are tired of their gym routine. This is something different but effective," she captioned an Instagram video.
Jailyne also plays tennis. According to ACE Fitness it blends together cardio and aerobic exercise, as there is a lot of running around, and hand-eye coordination. "While tennis provides numerous health benefits—improved aerobic fitness and anaerobic endurance, muscular fitness (grip strength and endurance), flexibility, multiple skill parameters (balance, speed, agility and quickness), reactivity, and power—it also is psychologically demanding," they say.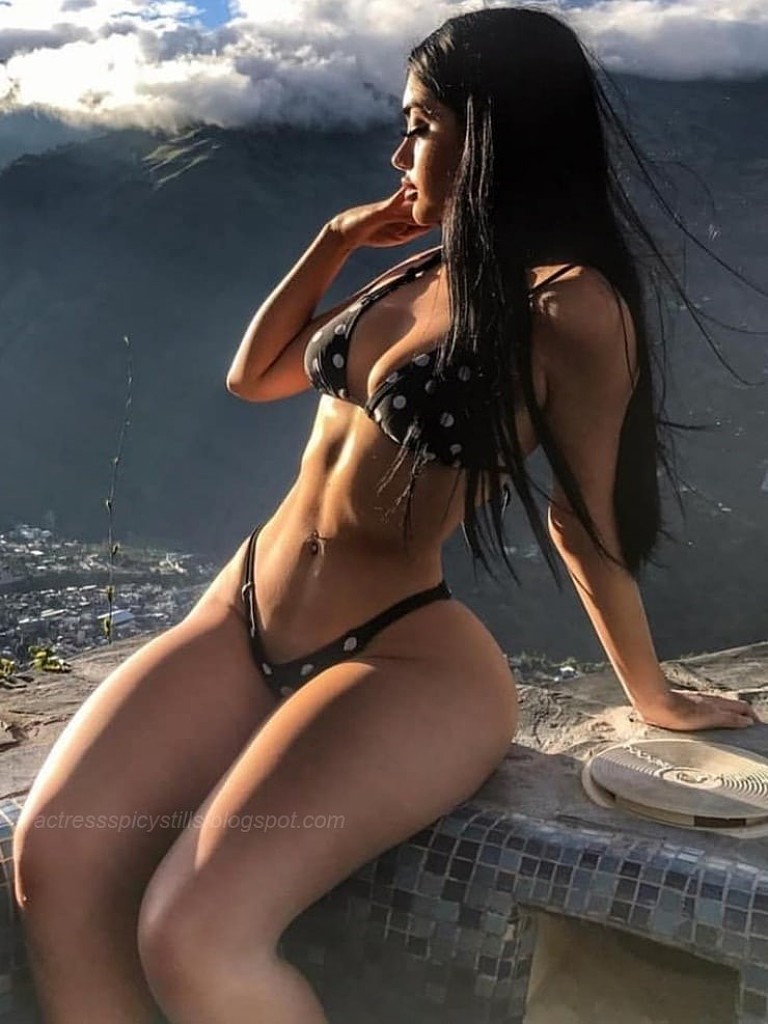 Jailyne also enjoys riding bikes. "I went to 5 different islands and stayed in 5 different resorts in Maldives ?? but my favorite part was riding a bike everywhere. It made me feel less guilty about eating so much delicious food that added to my quarantine weight," she captioned a video of herself riding around. The Cleveland Clinic explains that biking, a low-impact aerobic exercise, is great for building muscle, improving strength and flexibility, and improving balance. It can also boost mental health and help other health conditions, including arthritis.
Jailyn also enjoys doing yoga. "Just making sure that I'm still flexible like before when I was in yoga and dance class," she captioned a video of herself in a pose. "Regular yoga practice may reduce levels of stress and body-wide inflammation, contributing to healthier hearts. Several of the factors contributing to heart disease, including high blood pressure and excess weight, can also be addressed through yoga," says Johns Hopkins.
(Tue 24) Views: 1,429
·
Read All Bikini News Daily
Link to story: https://bikininewsdaily.com/bnd/JailyneOjedashowsoffherc-3620