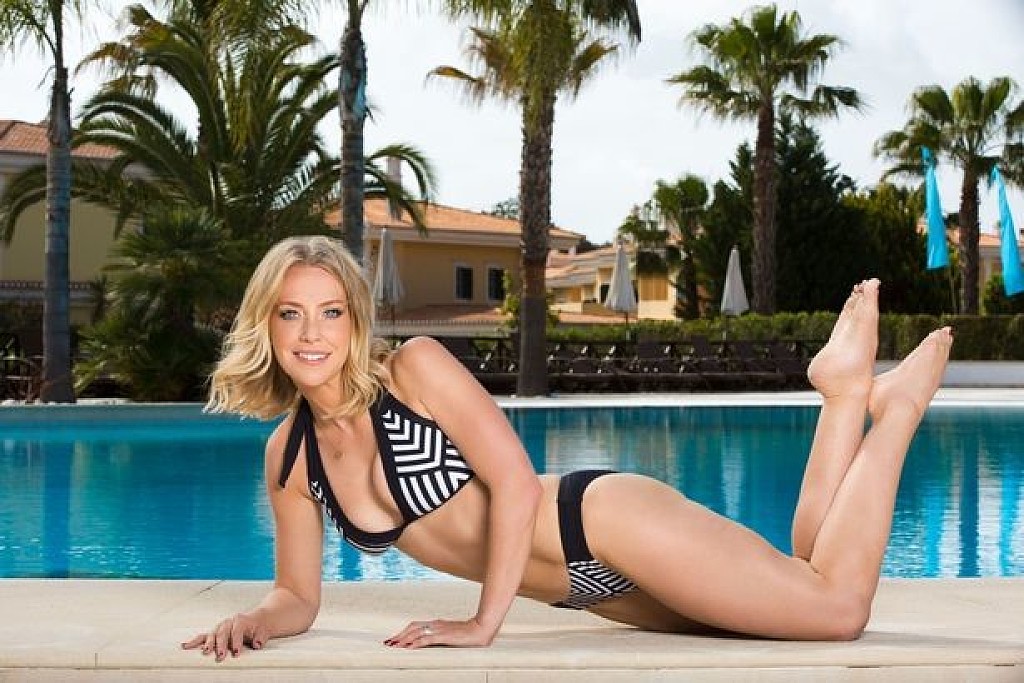 Laura Hamilton is basking in the sun – in her swimsuit. The Place in the Sun host shows off her incredible figure in a one-shoulder swimsuit while poolside in Mallorca, Spain. "Super grateful to be back in the sunshine!" she captioned the Instagram post.
If Laura wants to lose weight, she cuts carbs. She "dips in and out of" the keto lifestyle and "doesn't keep to it all the time," she told Express. She adds that health "should be a lifestyle" instead of a "diet" and maintains that "life is all about balance." She will "have a glass of wine or whatever" and loves eating "an omelet with bacon and cheese for breakfast." For lunch, she enjoys "salmon with cauliflower rice, or a steak salad with lots of broccoli and spinach."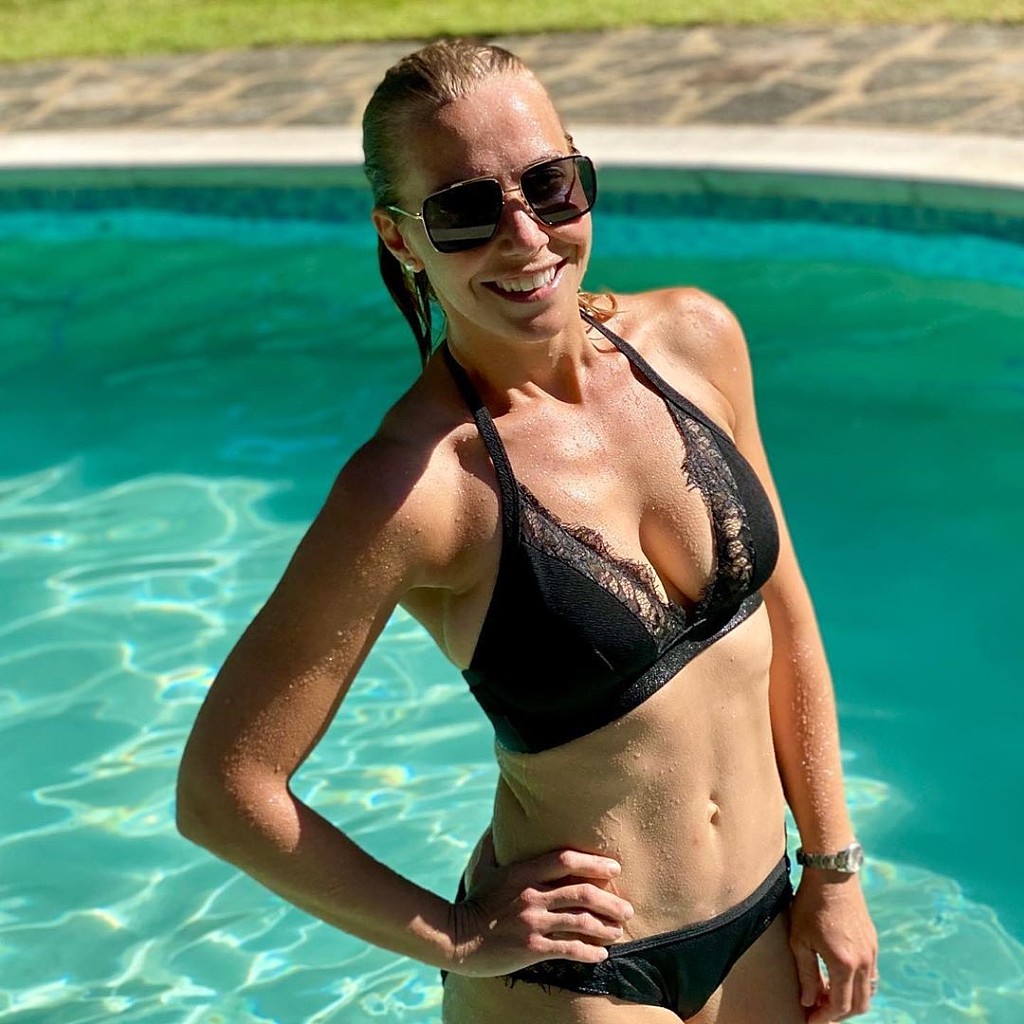 Laura likes to "go for a run," she told Express – and especially loves the treadmill. "Weirdly I prefer to run on the running machine." The Mayo Clinic explains that running – either outside or on the treadmill – is great for cardiovascular health, muscle building, and weight loss. "For every mile run, the average person will burn approximately 100 calories," they say.
"You can exercise as much as you like, but unless you follow a really healthy lifestyle and eating plan, then if you want to see results, you've got to have a healthy and balanced way of eating," Laura noted to Express about the equation. "There's no point exercising five days a week and then eating a load of rubbish. It's sort of pointless. It's about what you put into your body as much as what you're actually doing with it."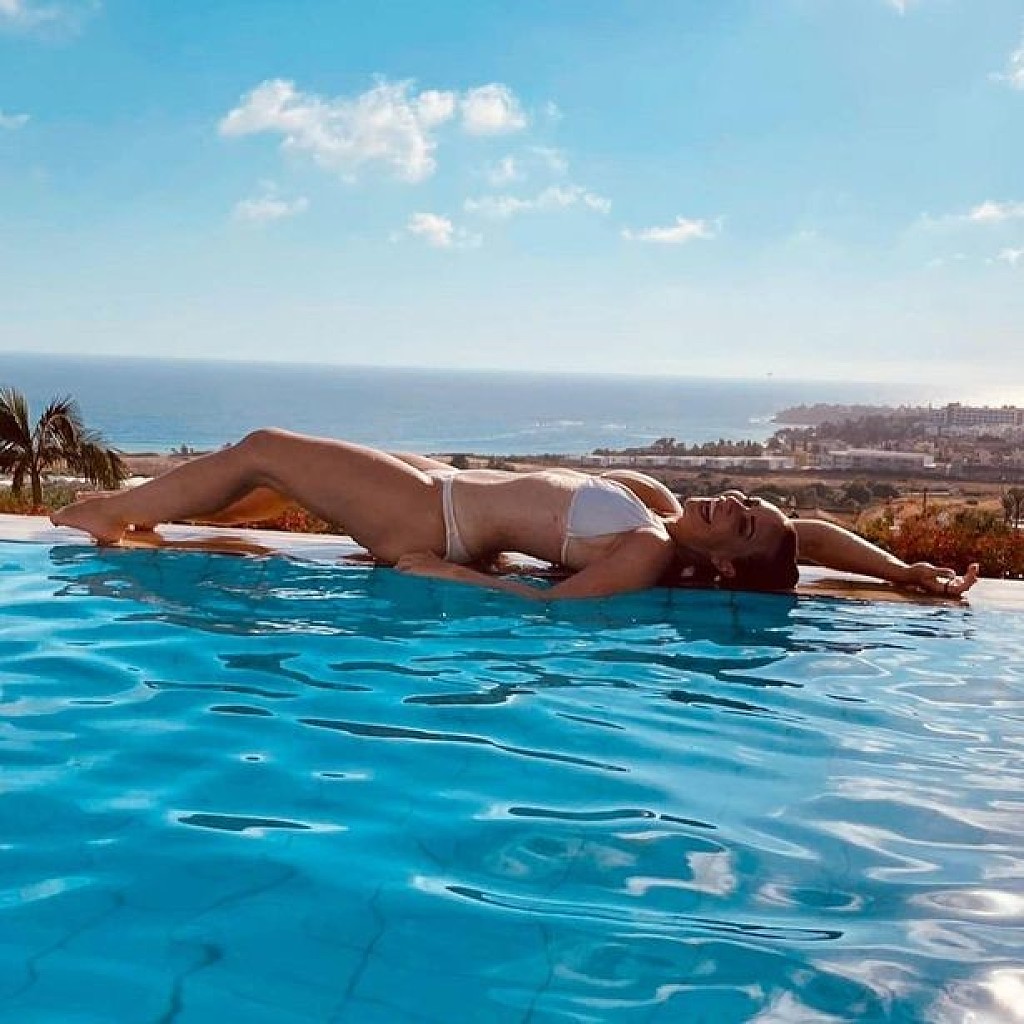 "I love to exercise. I go to the gym," she told Express. She also enjoys online workouts. She prefers lifting weights at the gym over going for a walk outside. She also likes exercising in the morning. "It gives me loads of energy and sets me up for the day," she says. In addition to helping her stay in shape, exercise "makes you feel good," she added. "It releases endorphins. I would say to make a habit out of it. If you can make it part of your daily routine, once you stop you'll miss it and you'll be like, I need to do it, I need to do it," Laura added.
Laura enjoys spinning. "I've just bought myself an Echelon bike, so I'm going to be able to do some workouts at home with that," she told Express. She also enjoys heading outside and "going for a bike ride with the kids."
(Sat 20) Views: 256
·
Read All Bikini News Daily
Link to story: https://bikininewsdaily.com/bnd/LauraHamiltonshowsoffher-3919