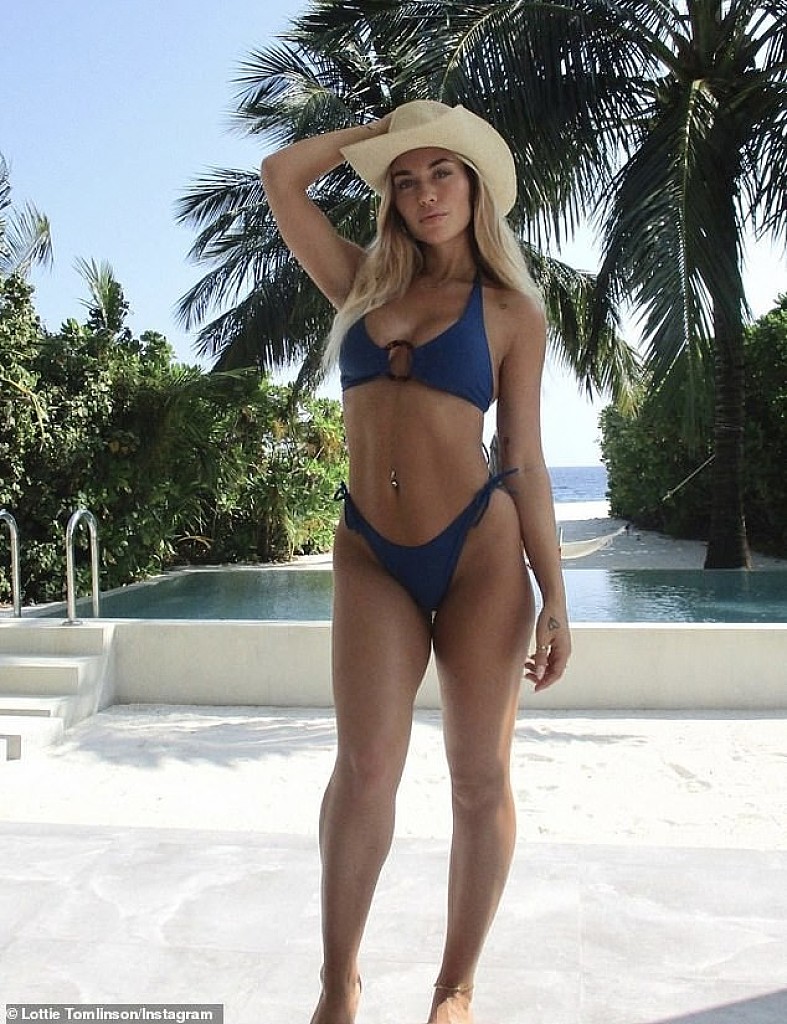 Lottie Tomlinson's boots are made for walking in her swimsuit. Louie Tomlinson's sister shows off her incredible figure in a bathing suit in one of her latest social media posts, captioning the Instagram video, "bikinis & cow boy boots."
Lottie believes that the best motivation to exercise is feeling good. "I think when I'm healthy and fit, I feel really confident in myself. It makes me feel like the best version of myself,' she told The Daily Mail. "Your mind is clearer, your skin is clearer and you just have so much more energy. It's a good base for everything else in life to just flow."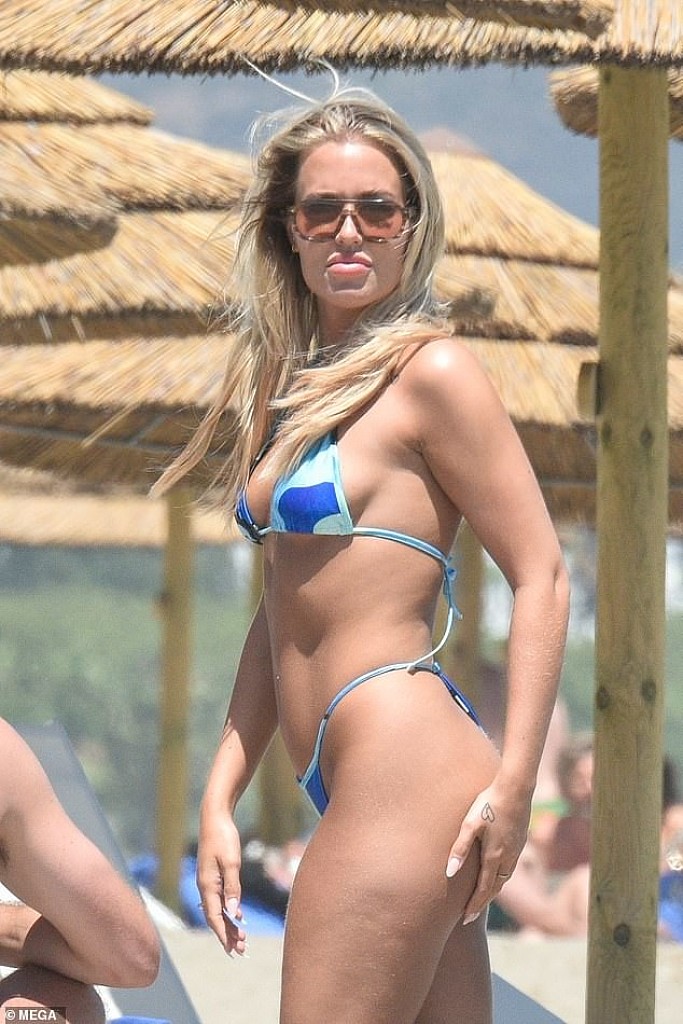 Lottie loves starting the day with a cup of coffee. Science continues to prove that drinking coffee is great for your health. In fact, a new 2022 study published in the European Journal of Preventive Cardiology found that drinking two to three cups a day of most types of coffee – especially a mild to moderate intake of ground, instant, and decaffeinated coffee – may protect you from cardiovascular disease and an early death.
If you want a body like Lottie's, you are going to have to fight for it! You can often find her in a group boxing class. "little box this morning with @myprotein @blok ? #empowermentweek #strongertogether," she captioned this series of snaps. "This kind of boxing has many health benefits, because it constantly requires you to think, change your position, and change your posture," physical therapist Linda Arslanian, director of rehabilitation services at Harvard-affiliated Brigham and Women's hospital tells Harvard Health."You're swinging your arms, moving the muscles of your arms and shoulders, increasing your upper-body strength. And when you're in the boxer crouch with a wide stance, with your knees slightly bent, you're strengthening your core muscles, back, and legs."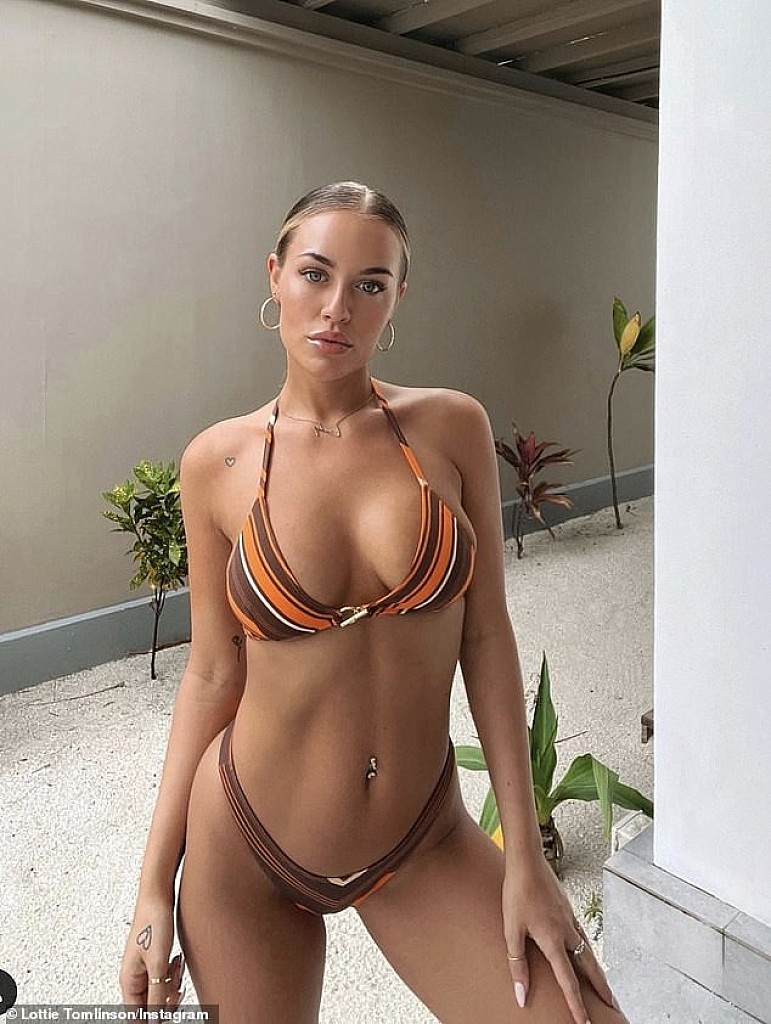 Lottie also loves playing tennis. "I got the best teacher," she captioned a photo of herself, on the court with her boyfriend, model and former professional tennis player Lewis Burton. According to ACE Fitness it blends together cardio and aerobic exercise, as there is a lot of running around, and hand-eye coordination. "While tennis provides numerous health benefits—improved aerobic fitness and anaerobic endurance, muscular fitness (grip strength and endurance), flexibility, multiple skill parameters (balance, speed, agility and quickness), reactivity, and power—it also is psychologically demanding," they say.
Burgers, fried chicken sandwiches, cheese covered french fries, oysters, and alcoholic beverages are just a few of the dietary splurges Lottie has shared via her Instagram account. She also loves sushi.
After the death of her mother to cancer and her sister to an accidental drug overdose, Lottie opted to go to therapy. "I decided I was going to try therapy, and I'm so grateful for that decision. It has made such a difference to my life, and my grief has been a totally different experience," she told OK. "Therapy means I get an hour to sit and divulge all my feelings whenever I need to. It is my time to talk about my mum and sister. I feel a lot lighter after a session."
(Wed 15) Views: 128
·
Read All Bikini News Daily
Link to story: https://bikininewsdaily.com/bnd/LottieTomlinsonshowsoffh-3749